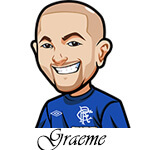 Follow @SBTSportBetting


[Get Exclusive Tips on our Patreon, Ad-Free
]
It's been quite the couple of weeks for sports. This week, we've got the two big championship games in the NFL, prior to the Superbowl. Also, the NHL All Star break is coming up.
In the last week, we also had the big college game – Ohio State vs Oregon, where Ohio State picked up the shock win.
Sounds like the perfect freaking time to sit down with our friends over at Sports Interaction and talk to them about the week that was, doesn't it?
Ohio State shocked everyone – did it hurt you?
It probably hurt some books, but not us thankfully. We had a good handle, made a nice profit. It went well for us.
Are Upset Wins Good For The Books?
Yes and no – that's a common, but misinterpreted theory. Upset wins are usually good for the books and it's an upset win because most people bet the favourite. However when it comes to a huge public event like this, you can get exposed big time when it comes to the money line. You have so much more people betting, all of whom just see the value on the underdog that much more.
Then there's the futures to consider. Some books may get caught with liabilities from futures bets that are going to hurt them. It didn't happen to us thankfully.
How was the Line Movement?
We hated it. Moving a line is brutal for us as it's so difficult to balance it out. And even moreso when the line is all over the place. If it goes steady in one direction that's finne – but it was moving both up and down all week and that puts us at risk of getting middled – which is the worst possibly result for the sportsbook.
For example – Oregon started at -7. If you had bet Ohio State at +7 then the line moves to Oregon -5 and then you bet them -5. Now if Oregon won by exactly 6 points then that's where you win BOTH bets meanwhile we LOSE both bets. It's rare, and it didn't happen to us, but it can and it can be a disaster.
How was the NFL?
We did well. Cowboys have been a public team all season and moreso in that game, especially with Rodgers and his injury. But considering his injury and what he pulled out in that second half. Wow. Just wow. Incredible game, and Rodgers is in our opinion, the best quarterback in the NFL.
NHL All Star Break is Coming Up. Thoughts on that?
We love this time of year. The break is a great time for all the teams to assess where they are at. Some are just about at the playoffs and just want to continue their current pace. Others can look at it, see they can mathematically make the playoffs, and get all hyped up. Others will just give up, and plan for next year. See Buffalo, Edmonton, Carolina and most likely Arizona.
It's an interesting time and we think a team to look out for over the next little while is the Minnesota Wild. They've spent a lot of money and we aren't seeing the results of that.
(Thanks as always to our favourite sportsbook Sports Interaction).
Follow @SBTSportBetting