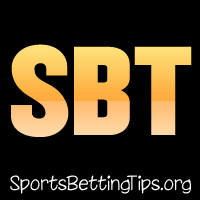 Follow @SBTSportBetting


[Get Exclusive Tips on our Patreon, Ad-Free
]
It's Friday, and we are just absolutely freaking PUMPED for the weekend.
What a big sports weekend it is. We have the usual of course – NBA, NHL, EPL etc. But we've also got two MASSIVE NFL Games that we are pumped about. We will offer full betting analysis of them on Sunday morning.
We will also be analyzing and providing tips for "UFC: Conor McGregor". I think that's what the show is called right? Based on the advertising it pretty much is. Usually I'm good with remembering the numbers for the TV shows but not this one – it's just all Conor McGregor, all the freaking time.
Don't get me wrong I love the guy and I hope he wins – but man, the way UFCs luck is you just know Siver will kill him or something. With the betting odds the way they are, we'll probably end up having a small bet on Siver just for the sheer hell of it.
Quick note that the e-mails for this go out around noon. So for EPL tomorrow and NFL on Sunday – the tips will be posted Friday & Saturday night late on. So if you read our tips via e-mail, be sure to head to the website SportsBettingTips.org for those betting tips and analysis.
We're not looking too good with the golf tips this week unfortunately, but there is still a fair bit of time to play. In the Sony Open the gap isn't THAT big between 5th and our players, and in the European Tour Charl Schwartzel is hanging in there. He might be able to squeak a top 5 spot with 2 rounds still to go.
Let's get to the betting tips for January 16th:
NHL Betting Tips:
First off, we will take the Blackhawks -1.5. Chicago have lost TWICE at home to the Winnipeg Jets this season. They're well rested and haven't played since Sunday. You have to think the last few days all they can think about is revenge, and piling on the Jets. One of those games where you almost want to take -2.5.
Either way we think Blackhawks will crush them. Jets are coming off that game last night against the Stars – and when the whole game is basically blocking attack after attack after attack – yeah, you get tired easily. Take the Hawks tonight.
We're also on Capitals. Washington are 2.30 odds which is a huge price. Predators are no pushover but let's be honest – Rinne is half their freaking team. This is the first time he's been out in awhile and we're getting 2.30 odds on the Capitals? Who have already proven themselves on the road multiple times? Take them easily here. We're placing a multiple unit bet.
Finally we'll go with a nice boring game tonight with the Under 5.5 goals in Rangers vs Blue Jackets. When you have two top goalies in Lundqvist and Bobrovsky, it's always more appealing to have the under. On top of that, the Rangers offense is quiet at the moment. They've been shut out twice. And the only way we see Rangers scoring a lot is if they come into this game fast and furious – but after the beating against Boston, I just can't see that.
Follow @SBTSportBetting