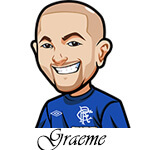 Follow @SBTSportBetting


[Get Exclusive Tips on our Patreon, Ad-Free
]
With March coming to an end and the Kentucky Derby scheduled at the start of May, it's time to check out the best American jockeys in the industry this year. While there are many ways to judge which ones are 'best' we have stuck with their wins, though we have also given their earnings, places, and winning percentage too.
By surveying the best jockey talent out there, we'll have an idea of the best 2022 kentucky derby contenders if some of these big names happen to make an appearance.
1. Luis Saez
In pure wins, Luis Saez currently leads North American jockeys at 75. With 367 starts, 62 places, and 49 shows, his wins establish a 20% winning percentage. His 367 starts stand head and shoulders above all the other jockeys here.
He made many of his wins over the last two years, beating the 2019 Kentucky Derby (though later being disqualified due to briefly losing control of his horse) and then going on to earn at the world's richest race, the 2020 Saudi Cup. He also won his first Breeders' Cup race that year, then the Belmont Stakes in the next year – 2021.
Speaking of earnings, he currently stands at $3,221,108. That's fourth when compared to some other jockeys on this list, though his 75 wins in 2022 put him at the top here.
2. Jose L. Ortiz
Having just won an event at the Pegasus World Cup, Jose L. Ortiz is riding high with 65 wins to his name. At present, that's with 279 starts, 55 places, and 36 shows, to make a winning percentage of 23%.
As one of the famous Ortiz brothers who are dominating American hockey right now, it's no surprise that Jose is so high up this list and Irad makes an appearance too. After having won his first Triple Crown in 2017, he's since been overshadowed by his older brother who we have covered later in this list. Right now, he's ahead of his brother in wins and won the Breeders' Cup Juvenile Fillies Turf, though his winning percentage still lags behind his brother.
Where earnings are concerned, Jose won more than Saez at $3,731,540 but less than his older brother and some others on this list. We have more about his older brother Irad's record below.
3. Flavien Prat
In wins, Flavien Prat has 64 notches on his belt. From 205 starts, he has 52 places, 24 shows, and a winning percentage of 31%, giving him the highest winning percentage out of all the American jockeys on this shortlist.
While Prat got his start in the French horseracing scene, he permanently moved to the USA to try his hand at American racing. Since then, he has racked up wins at three Breeders Cup events in 2016, 2017, and then 2019, then the 2019 Kentucky Derby, and recently the 2021 Preakness Stakes.
As for how much he's made in the meantime, he's sitting on an earnings pile of approximately $4,656,098, the second-highest in this list.
4. Irad Ortiz, Jr.
Irad Ortiz, Jr. is Jose's older brother and three-time winner of the Eclipse Award for Outstanding Jockey in 2018, 2019, and 2020. He has the same number of wins as Prat – 64 – though with 235 starts, 42 places, and 39 shows to make a slightly lower winning percentage of 27%.
Having been briefly hospitalized last year after being thrown from his horse at Belmont Park, the elder Ortiz is coming back in good form in 2022 so far. Riding Life is Good, he won the Pegasus World Cup Invitational in January
While he's lower on this list for wins, he has earned the most at $4,982,442. This isn't surprising, given as he's one of the biggest names on this list and one of North America's most prolific modern jockeys.
5. Tyler Gaffalione 
When counting in wins, our fifth jockey is Tyler Gaffalione. Having ridden 347 starts for 60 wins, 55 places, and 41 shows, his win percentage is only 17%. Since 2015, he has racked up over 1,080 career wins and counting, including the Rampart Stakes in his debut year, the Preakness Stakes in 2019, and more recently the Pegasus World Cup Turf in 2020.
During that first year, he was awarded Eclipse U.S. Champion Apprentice Jockey for his performance. Gaffalione isn't an apprentice anymore, however, and while his career has slowed down as of late, his showing at the Churchill Downs last year set a record for winning six races on six mounts there.
With just $2,670,601 to show for earnings, Gaffalione has earned the least from all jockeys on this list. However, it's a number we can expect to climb as his career progresses even further.
Conclusion
Those are five of the best jockeys around so far, ordered by their wins. Of course, winning is only part of the equation when it comes to great jockeys, so we've included everything you need to come to your own decision.
Whether it's how many starts they've had, how many places, how many shows they've appeared in, or how much they've earned from doing the job, all of them have been accounted for and recorded above.
2022 is far from over, so expect pretty much all metrics covered here to change over time. If any of these five jockeys find success at the Kentucky Derby, you can expect some of them to change in a big way.
Follow @SBTSportBetting