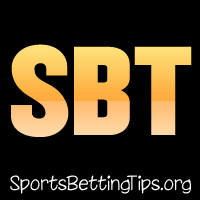 Follow @SBTSportBetting


[Get Exclusive Tips on our Patreon, Ad-Free
]
A lot of casino players pick a game and stick with it. It doesn't matter where they are, whether they are in New Zealand, China, Las Vegas, or in their own home playing online, they stick with the same game.
However, I would argue that variety is the spice of life. Playing different games at different casinos is something I always try to do. You go to one place and the roulette table is the hottest thing in the casino. You go to another and everyone is all about craps. Different games just hit differently in different places. You need to feel the place out and find out what games are popular in the area.
One easy example that I can think of is roulette in France. They have a different wheel than other places and I can guarantee you that if I ever make my way to France that I will definitely be playing some French Roulette. I'll be playing it not just because the house advantage is only 2.7% using the French/European wheel, but because that's where I bet the action will be.
So, where is the action when it comes to New Zealand casino players?
Keno: This game is popular in New Zealand as it is offered by MyLotto. The game holds popularity throughout the country, but it isn't exactly a game of skill. Keno is more random chance than anything and that holds is back from being truly the best casino game to play in New Zealand.
Pokies: The first thing you are probably asking yourself right now is: what the heck is pokies? The rest of the world refers to them as slot machines (although some places also call them fruit machines), but in New Zealand they are known as pokies.
They are called that because they are often associated with poker machines. Pokies, or slots, are popular in New Zealand just like anywhere else as the big potential paydays are too good to pass up. One New Zealand player, Rawiri Pow, took down a $10 million dollar jackpot playing the Mega Moolah video slot. The winner was a former KFC employee and his win made national news. I hope he was playing at the fastest payout online casino and was able to quit his job the very next day.
Roulette: While a lot of professional gamblers don't like this game as the odds aren't in your favor, I think they are missing the boat. It's not the game that you are going to make your living by playing, but it is a game that is a lot of fun to play with your mates while drinking a stubbie.
The odds are better than slot machines and, unlike a lot of slots these days, you can always understand what wins and why. Sometimes knowing the rules is half the battle.
Craps: Who doesn't love playing craps? This might be the most international game of them all. People love to scream and yell while playing this game, and New Zealand is no different.
Blackjack: This might be a small sample size, but for my money blackjack is the best game to play with the Kiwis. The table talk is always lively and you get to hear interactions like this:
Dealer: Do you want to hit?
Kiwi player: Yeah, nah.
That means no thank you, but the first time I heard it I was really confused. I also learned what "rattle ya dags!" meant when I was taking a particularly long time to decide what to do on my turn.
That's what's so much fun about playing blackjack with New Zealanders. Not only to get you get to play a casino game, you learn something too.
Follow @SBTSportBetting