February 2018 Sporting Events Calendar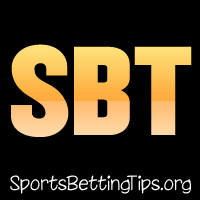 By
February is always one of the biggest months in sports thanks mostly to one event: the Super Bowl. This is always the highest rated program of the year and brings tons of eyes to the product, whether they are football fans or not. It is also the event with the most to bet on thanks to a ton of prop bets, ranging from the national anthem length to the coin flip to the individual yards of every offensive player. You could even go so far as to say the Super Bowl is the Super Bowl of sports betting.
2018 is an Olympic year as well so we will get the Winter Games from PyeongChang, South Korea. The Olympics are always great as there is usually something to watch all day long.
February then continues to spoil us with the NBA All-Star Game and the start of the NASCAR season with the Daytona 500. We told you, February is huge.
Here's a full breakdown of the events of the month.
Baseball:
No baseball yet, but pitchers and catchers report to spring training on February 13th meaning that real baseball is just around the corner.
Basketball:
The NBA All-Star Game comes to us February 18th from the Staples Center in Los Angeles, California. This will be the first year with a new format as the teams won't be divided by East and West, but will instead be "drafted" by a team captain.
All-Star Saturday Night takes place on the 17th with the dunk contest, three-point contest and skills competition. The Rookie vs. Sophmore game will take place on Friday the 16th.
Boxing:
Here are the notable boxing main events for the month of February.
February 2nd: Ronald Ellis vs. Junior Younan
February 3rd: Yunier Dortics vs. Murat Gassiev
February 3rd: Gilberto Ramirez Sanchez vs. Habib Ahmed
February 10th: Mikey Garcia vs. Serget Lipinets
February 10th: Omar Andres Narvaez vs. Zolani Tete
February 10th: Jozsef Ajtai vs. Nico Hernandez
February 16th: Paulus Moses vs. Raymundo Beltran
February 17th: Brandon Rios vs. Danny Garcia
February 24th: Juan Francisco Estrada vs. Wisaksil Wangek
Cycling:
February 3rd-4th: UCI Cyclo-cross World Championship
Football:
Super Bowl LII takes place on February 4th from the US Bank Stadium in Minneapolis, Minnesota. Yes, it is domed.
Golf:
Date below are for when each tournament begins.
February 1st: ET Mayback Championship
February 1st: PGA Waste Management Phoenix Open
February 8th: PGA AT&T Pebble Beach Pro-Am
February 8th: ET ISPS Handa World Super 6 Perth
February 15th: PGA Genesis Open
February 15th: ISPS Handa Women's Australian Open
February 15th: NBO Oman Open
February 22nd: Commercial Bank Qatar Masters
February 22nd: Honda LPGA Thailand
February 22nd: PGA The Honda Classic
Hockey:
The NHL season will be in full swing in February with teams jockeying for playoff positioning. The season ends in early April so every game matters from this point forward. The NHL trade deadline is February 26th so expect to see a lot of roster movement in this month as well.
Mixed Martial Arts:
There are some major fights on the schedule for February.
February 3rd: UFC Fight Night: Machida vs. Anders
February 11th: UFC 221
February 16th: Bellator 194: Nelson vs. Mitrione
February 18th: UFC Fight Night: Cerrone vs. Medeiros
February 24th: UFC on Fox 28
Motor Sports:
February 3rd: Formula E Santiago ePrix
February 16th: NASCAR Camping World Truck Series
February 17th: NASCAR Xfinity Series
February 18th: NASCAR Daytona 500
Rugby:
February 3rd-17th: Six Nations Championship
February 3rd-4th: 2018 New Zealand Sevens
February 10th-18th: Rugby Europe Championship
Snooker:
The 2018 World Grand Prix takes place from February 19th to the 25th.
Soccer:
February begins the Champions League round of 16. This round is formed by taking one group of winners and the other of runners-up. No team could play a club from their group or any side from their own association. This will decide who moves on to the quarter finals in March.
Tennis:
February 4th: ATP 2018 Open Sud de France
February 19th: WTA 2018 Dubai Tennis Championships
Wrestling:
The WWE has one major event in February, the Raw brand Elimination Chamber. This event features the signature match which sees six participants going against each other to crown one winner. The match is elimination style with wrestlers being released in timed intervals.
It is unknown if this match will be for the Universal title or if it will be for a shot at the Universal title at Wrestlemania, but either way this has major implications on WWE's biggest event of the year.
#1 Sportsbook Online for Americans

Good deposit bonus, lot of unique bets & props. Excellent mobile & live betting.