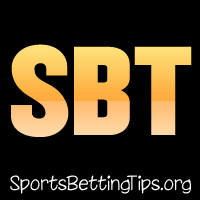 Follow @SBTSportBetting
January is one of the best months of the year for sports fans. You have the NBA and NHL in full swing as well as the playoffs and championships in the NFL and NCAA Football. Even baseball fans enjoy this time of year with the hot stove really heating up around this time.
The first Grand Slam of the year takes place in Tennis with the Australian Open kicking off the season.
Golf will also start going with a few prime events taking place in Hawaii. A place most people would like to be in January.
Finally, we have the WWE Royal Rumble which is always one of the top events in wrestling.
Here's the full breakdown of January 2017 sporting events:
Basketball:
NBA Basketball will be in the final month before the All-Star Game in January so things should be heating up accordingly. A couple of big match-ups on the schedule for the month are:
January 3rd: Cleveland Cavaliers vs. Boston Celtics
January 4th: Houston Rockets vs. Golden State Warriors
January 15th: Golden State Warriors vs. Cleveland Cavaliers
Boxing:
Here are the main events taking place in boxing in January.
January 12th: Claressa Shields vs. Tori Nelson
January 20th: Lamont Peterson vs. Erro Spence Jr.
January 27th: Lucas Matthysee vs. Tewa Kiram
Cricket:
The Under-19 Cricket World Cup starts January 13th and runs through February. This year's host country is New Zealand.
Darts:
The 2018 BDO World Darts Championship runs from January 6th to the 14th in Frimley Green, Surrey, Enland. This is the 41st edition of the British Darts Organisation championship.
Football:
This is a huge month for football as the NFL playoffs will be ongoing. The schedule for that looks like this:
WILD-CARD ROUND
Saturday, Jan. 6, 2018
AFC vs. AFC
NFC vs. NFC
Sunday, Jan. 7, 2018
AFC vs. AFC
NFC vs. NFC
DIVISIONAL ROUND
Saturday, Jan. 13, 2018
AFC vs. AFC
NFC vs. NFC
Sunday, Jan. 14, 2018
AFC vs. AFC
NFC vs. NFC
AFC CHAMPIONSHIP GAME
Sunday, Jan. 21, 2018
AFC vs. AFC TBA
NFC CHAMPIONSHIP GAME
Sunday, Jan. 21, 2018
NFC vs. NFC
January will also bring the 2018 College Football Playoff National Championship on January 8th. This year's game will eminate from the brand new Mercedes-Benz Stadium in Atlanta, Georgia.
Golf:
We have quite a few golf events starting up in January as the golfers head to some of the warmer parts of the world to ply their trade.
Jan 4 – Jan 7: PGA Sentry Tournament of Champions
Jan 11 – Jan 14: PGA Sony Open in Hawaii
Jan 18 – Jan 21: PGA CareerBuilder Challenge
Jan 25 – Jan 28: PGA Farmers Insurance Open
Jan 26 – Jan 29: Pure Silk Bahamas LPGA Classic
Hockey:
The NHL season is in full swing in January, but the scheduled is highlighted by the annual NHL Winter Classic. This year's game will feature the Buffalo Sabres taking on the New York Rangers at Citi Field, home of Major League Baseball's New York Mets.
The 2018 World Junior Ice Hockey Championship will finish up with the gold medal game on January 5th in Buffalo, New York.
Horse Racing:
The Pegasus World Cup returns on January 27th and will take place at the Gulfstream Park in Hallandale Beach, Florida. Last year's race had a $12 million purse which set the record for the richest horse race in the world.
Mixed Martial Arts:
These are the top MMA events for the month of January:
January 14th: UFC Fight Night St. Louis
January 20th: UFC 220
January 20th: Bellator 192 Lima vs. MacDonald
January 26th: Bellator 193
January 27th: UFC on Fox 27
Motor Sports:
January 13th: Formula E 2018 Marrakesh ePrix
Rugby:
January 26th-28th: 2018 Sydney Sevens
January 26th-28th: 2019 Sydney Women's Sevens
Snooker:
January 14th-21st: 2018 Masters
Soccer:
The English Premier League is getting into the heart of the season right now. Here's some of the top match-ups for January.
Monday, 1 January, 2018
Arsenal vs. Chelsea
Manchester City vs. Watford
Saturday, 13 January, 2018
Liverpool vs. Manchester City
Watford vs. Southampton
Saturday, 20 January, 2018
Southampton vs. Tottenham Hotspur
Wednesday, 31 January, 2018
Southampton vs. Brighton
Tottenham Hotspur vs. Manchester United
Tennis:
January brings the first Grand Slam event of the year with the 2018 Australian Open on January 28th in Melbourne, Australia.
Wrestling:
WWE brings the Royal Rumble on January 28th, 2018 from Philadelphia, Pennsylvania. This is usually one of the biggest shows of the year as the classic Royal Rumble match often builds to the main event of Wrestlemania.
As has become common with the WWE's larger events, there will be a NXT TakeOver event on the night before and Raw the next night, all taking place in the same arena.
Follow @SBTSportBetting