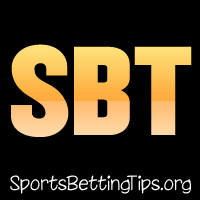 Follow @SBTSportBetting
A great 3-0 record to finish up the year last night.
We loved the Bulls +7.5 and they nearly won against the Wizards last night. They ended up losing the game by four, thanks to a 31-21 fourth quarter from the Wizards, but that was well within range for us to grab the win there.
The Pacers continued their stretch of rough play last night with a big loss to the Timberwolves, 107-90. We had the Wolves -2 for this one and that was pretty much never in doubt. A great performance from Minnesota here as the Pacers continue to struggle with Oladipo out.
Our last pick was the Sixers -2.5 over the Suns and this was another one that wasn't even close. The final score was 123-110 and if it wasn't for a 40-29 third quarter by the Suns it would've been far worse than that. Devin Booker had a huge night with 46 points, but it doesn't matter when you don't win. We won.
Milwaukee Bucks vs. Toronto Raptors Betting Tips:
Toronto has been absolutely outstanding at home this year with a 13-1 record straight up. They are one of the best home teams in the league and tonight they draw a Bucks team that is just 7-9 on the road. While Milwaukee is a team that we like quite a bit (GIANNIS!), Toronto is one of the elite teams in the league. They are third in Net Rating with the 5th best Offensive Rating and 5th best Defensive Rating. While Milwaukee can score, their defense has really struggled of late.
There is a lot to like about Toronto tonight and the Raptors -6 is a strong play.
Orlando Magic vs. Brooklyn Nets Betting Tips:
The Magic are finally starting to get healthy, but this team is still heavily flawed. They got 39 points from Aaron Gordon and shot over 50% from the field, but still managed to lose their last game against the Heat. They are on the road tonight against a Brooklyn team that has played better at home and is happy to be there.
This will be Brooklyn's first home game since December 22nd and the best match-up they've had in awhile. They are coming off a game where they played Boston to the wire and a win against Miami before that while Orlando is on a 1-11 run. I think I'll take the Nets.
Brooklyn -1.5 should get it done at home tonight.
Los Angeles Lakers vs. Minnesota Timberwolves Betting Tips:
POINTS!
This one is all about scoring. The Lakers play at a high pace, the Wolves score a lot of points and the Wolves don't play great defense. The last five times these two teams have played each other, the total has gone over that 216 number. The Lakers are on a stretch of four straight overs while the Wolves have gone over in seven of their past ten games.
These are two teams that love going over so let's sit back and watch them do it. GIVE ME THEM POINTS! This is a great place for an over 216 play.
Follow @SBTSportBetting