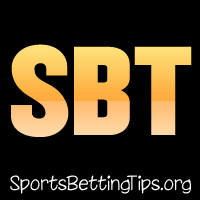 Follow @SBTSportBetting


[Get Exclusive Tips on our Patreon, Ad-Free
]
January is one of the biggest times in the world of football. Not only do we have plenty of bowl games and the 2021 College Football Playoff National Championship, but we also have the final two weeks of the NFL season as well as the NFL Playoffs kicking off. It all leads to the Super Bowl on February 13, 2022, at SoFi Stadium in Inglewood, California.
The NHL and EPL are also in action with a lot of good games. One of the absolute highlights of the month should be the NHL Winter Classic on January 1st featuring the St. Louis Blues taking on the Minnesota Wild. It's pretty crazy to think they've been doing these for so long, but this is the first time that Minnesota will get a home game in the Winter Classic.
A lot of big NBA games are on the schedule as well with a potential Finals match-up between the Bucks and Warriors being one of the highlights.
The Winter X Games, a couple of World Darts Champions will be crowned, New Japan's Wrestle Kingdom, and WWE Royal Rumble all take place this month as well. Tennis will also return with the ATP Cup followed by the Australian Open. A ton of great sports on the list this month.
Let's take a look at the full sports calendar for January 2022.
Basketball – NBA:
January 1: Golden State Warriors vs. Utah Jazz
January 3: Miami Heat vs. Golden State Warriors
January 5: Golden State Warriors vs. Dallas Mavericks
January 5: Utah Jazz vs. Denver Nuggets
January 6: Boston Celtics vs. New York Knicks
January 6: Los Angeles Clippers vs. Phoenix Suns
January 7: Milwaukee Bucks vs. Brooklyn Nets
January 8: New York Knicks vs. Boston Celtics
January 10: Milwaukee Bucks vs. Charlotte Hornets
January 11: Golden State Warriors vs. Memphis Grizzlies
January 11: Denver Nuggets vs. Los Angeles Clippers
January 12: Dallas Mavericks vs. New York Knicks
January 12: Brooklyn Nets vs. Chicago Bulls
January 13: Golden State Warriors vs. Milwaukee Bucks
January 13: Portland Trail Blazers vs. Denver Nuggets
January 14: Boston Celtics vs. Philadelphia 76ers
January 14: Dallas Mavericks vs. Memphis Grizzlies
January 15: Los Angeles Lakers vs. Denver Nuggets
January 17: Chicago Bulls vs. Memphis Grizzlies
January 17: Milwaukee Bucks vs. Atlanta Hawks
January 17: Utah Jazz vs. Los Angeles Lakers
January 19: Charlotte Hornets vs. Boston Celtics
January 19: Los Angeles Clippers vs. Denver Nuggets
January 20: Phoenix Suns vs. Dallas Mavericks
January 23: Los Angeles Lakers vs. Miami Heat
January 23: Utah Jazz vs. Golden State Warriors
January 24: Utah Jazz vs. Phoenix Suns
January 25: Los Angeles Lakers vs. Brooklyn Nets
January 25: Dallas Mavericks vs. Golden State Warriors
January 26: Memphis Grizzlies vs. San Antonio Spurs
January 26: Phoenix Suns vs. Utah Jazz
January 27: Los Angeles Lakers vs. Philadelphia 76ers
January 27: Minnesota Timberwolves vs. Golden State Warriors
January 28: Boston Celtics vs. Atlanta Hawks
January 28: New York Knicks vs. Milwaukee Bucks
January 29: Brooklyn Nets vs. Golden State Warriors
Basketball – NCAA:
January 5: Nebraska vs. Michigan State
January 5: Texas Tech vs. Iowa State
January 8: Purdue vs. Penn State
January 8: Kansas vs. Texas Tech
January 11: Texas Tech vs. Baylor
January 11: Iowa State vs. Kansas
January 11: Auburn vs. Alabama
January 12: Villanova vs. Xavier
January 13: Ohio State vs. Wisconsin
January 15: Tennessee vs. Kentucky
January 15: Texas vs. Iowa State
January 18: Providence vs. Seton Hall
January 18: Duke vs. Florida State
January 18: Iowa State vs. Texas Tech
January 19: LSU vs. Alabama
January 21: Michigan State vs. Wisconsin
January 22: Kentucky vs. Auburn
January 22: LSU vs. Tennessee
January 24: Texas Tech vs. Kansas
January 25: Clemson vs. Duke
January 26: Providence vs. Xavier
January 29: Kentucky vs. Kansas
January 29: Baylor vs. Alabama
January 29: Tennessee vs. Texas
January 30: Ohio State vs. Purdue
January 31: West Virginia vs. Baylor
Boxing:
January 1: Luis Ortiz vs. Charles Martin
January 7: Luis Reynaldo Nunez vs. Carlos Arrieta
January 15: Joe Smith Jr. vs. Callum Johnson
January 22: Gary Russell Jr. vs. Mark Magsayo
January 29: Chris Eubank Jr vs. Liam Williams
Cricket:
December 8-January 18: Ashes series
Darts:
December 15-January 3: PDC World Darts Championship
January 1-9: WDF World Darts Championship
Extreme Sports:
January 21-23: Winter X Games
Football – NFL:
January 2: Atlanta Falcons at Buffalo Bills
January 2: New York Giants at Chicago Bears
January 2: Kansas City Chiefs at Cincinnati Bengals
January 2: Arizona Cardinals at Dallas Cowboys
January 2: Las Vegas Raiders at Indianapolis Colts
January 2: Jacksonville Jaguars at New England Patriots
January 2: Carolina Panthers at New Orleans Saints
January 2: Tampa Bay Buccaneers at New York Jets
January 2: Miami Dolphins at Tennessee Titans
January 2: Philadelphia Eagles at Washington Football Team
January 2: Denver Broncos at Los Angeles Chargers
January 2: Houston Texans at San Francisco 49ers
January 2: Los Angeles Rams at Baltimore Ravens
January 2: Detroit Lions at Seattle Seahawks
January 2: Minnesota Vikings at Green Bay Packers
January 3: Cleveland Browns at Pittsburgh Steelers
January 9: New Orleans Saints at Atlanta Falcons
January 9: Pittsburgh Steelers at Baltimore Ravens
January 9: New York Jets at Buffalo Bills
January 9: Cincinnati Bengals at Cleveland Browns
January 9: Green Bay Packers at Detroit Lions
January 9: Tennessee Titans at Houston Texans
January 9: Indianapolis Colts at Jacksonville Jaguars
January 9: New England Patriots at Miami Dolphins
January 9: Chicago Bears at Minnesota Vikings
January 9: Washington Football Team at New York Giants
January 9: Dallas Cowboys at Philadelphia Eagles
January 9: Carolina Panthers at Tampa Bay Buccaneers
January 9: Seattle Seahawks at Arizona Cardinals
January 9: Kansas City Chiefs at Denver Broncos
January 9: San Francisco 49ers at Los Angeles Rams
January 9: Los Angeles Chargers at Las Vegas Raiders
Football – NFL Playoffs:
January 15-17: Wildcard Round
January 22-23: Divisional playoffs
January 30: Conference championships
Football – NCAA:
January 1: Outback Bowl – Penn State vs. 21 Arkansas
January 1: PlayStation Fiesta Bowl – Oklahoma State vs. Notre Dame
January 1: Vrbo Citrus Bowl – Iowa vs. Kentucky
January 1: Rose Bowl Game – Utah vs. Ohio State
January 1: Allstate Sugar Bowl – Baylor vs. Ole Miss
January 4: TaxAct Texas Bowl – LSU vs. Kansas State
January 10: CFP National Championship
Golf – PGA:
January 6-9: Sentry Tournament of Champions
January 13-16: Sony Open in Hawaii
January 20-23: The American Express
January 27-30: Farmers Insurance Open
Golf – European Tour:
January 20-23: Abu Dhabi HSBC Championship
January 27-30: Slync.io Dubai Desert Classic
Golf – LPGA:
January 20-23: Hilton Grand Vacations Tournament of Champions
January 27-30: Gainbridge LPGA Championship
Golf – Champions Tour:
January 20-22: Mitsubishi Electric Championship at Hualalai
Hockey:
January 1: NHL Winter Classic – St. Louis Blues vs. Minnesota Wild
January 4: Colorado Avalanche vs. Chicago Blackhawks
January 4: New York Islanders vs. Seattle Kraken
January 5: St. Louis Blues vs. Pittsburgh Penguins
January 5: New York Islanders vs. Vancouver Canucks
January 6: Minnesota Wild vs. Boston Bruins
January 6: Pittsburgh Penguins vs. Philadelphia Flyers
January 11: Detroit Red Wings vs. San Jose Sharks
January 12: Boston Bruins vs. Montreal Canadiens
January 12: Toronto Maple Leafs vs. Arizona Coyotes
January 13: Philadelphia Flyers vs. Boston Bruins
January 13: Columbus Blue Jackets vs. Carolina Hurricanes
January 17: Montreal Canadiens vs. Arizona Coyotes
January 18: Columbus Blue Jackets vs. New York Islanders
January 19: Toronto Maple Leafs vs. New York Rangers
January 19: Colorado Avalanche vs. Anaheim Ducks
January 20: Washington Capitals vs. Boston Bruins
January 20: Colorado Avalanche vs. Los Angeles Kings
January 25: Dallas Stars vs. New Jersey Devils
January 25: Nashville Predators vs. Seattle Kraken
January 26: Chicago Blackhawks vs. Detroit Red Wings
January 26: Boston Bruins vs. Colorado Avalanche
January 27: Los Angeles Kings vs. New York Islanders
Mixed Martial Arts:
January 15: UFC Vegas 46 – Kattar vs. Chikadze
January 22: UFC 270
January 29: Bellator 273 – Bader vs. Moldavsky
Motor Sports:
January 28-29: Formula E – Diriyah ePrix
Snooker:
January 9-16: 2022 Masters
Soccer – English Premier League:
January 1: Arsenal vs. Manchester City
January 1: Leicester City vs. Norwich City
January 1: Watford vs. Tottenham
January 1: Crystal Palace vs. West Ham United
January 2: Everton vs. Brighton
January 2: Leeds United vs. Burnley
January 2: Brentford vs. Aston Villa
January 2: Southampton vs. Newcastle United
January 2: Chelsea vs. Liverpool
January 3: Manchester United vs. Wolves
January 14: Brighton vs. Crystal Palace
January 15: Manchester City vs. Chelsea
January 15: Wolves vs. Southampton
January 15: Newcastle United vs. Watford
January 15: Norwich City vs. Everton
January 15: Burnley vs. Leicester City
January 15: Aston Villa vs. Manchester United
January 16: Liverpool vs. Brentford
January 16: West Ham United vs. Leeds United
January 16: Tottenham vs. Arsenal
January 21: Watford vs. Norwich City
January 22: Everton vs. Aston Villa
January 22: Arsenal vs. Burnley
January 22: Manchester United vs. West Ham United
January 22: Leeds United vs. Newcastle United
January 22: Brentford vs. Wolves
January 22: Southampton vs. Manchester City
January 23: Leicester City vs. Brighton
January 23: Crystal Palace vs. Liverpool
January 23: Chelsea vs. Tottenham
Tennis:
January 1-9: ATP Cup
January 17-30: Australian Open
Wrestling:
January 1: WWE Day 1
January 4-5: NJPW Wrestle Kingdom
January 8: Impact Hard to Kill
January 29: WWE Royal Rumble
Follow @SBTSportBetting