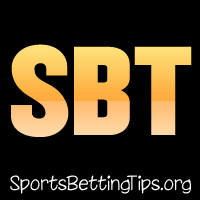 Follow @SBTSportBetting


[Get Exclusive Tips on our Patreon, Ad-Free
]
March is a huge month in sports thanks to arguably the greatest sporting event there is – the NCAA basketball tournament! From filling out the brackets to watching 12-15 hours straight of basketball during the first week of the tournament, this event is always a hit among sports fans and especially gamblers. Both the men's and women's tournaments take place this month and that will take up most of the attention span of sports fan.
That isn't all that is going on though as baseball returns from it's long hiatus with Opening Day 2019. The Mariners and Athletics kick things off early this year with two games in Japan to start the season. That should be fun as Ichiro should be playing for the Mariners in front of his home country. The rest of the teams kick off the season on March 28.
There is also a ton of racing events this month from Formula One, Formula E, IndyCar, and NASCAR. Tons of races as well as tons of UFC action.
Plenty to watch in March as things are starting to pick up. Let's take a look at the complete sports schedule for March 2019:
Baseball:
Baseball is back as the teams finish up spring training and the first games of the MLB season are played.
The season kicks off this year with the Seattle Mariners and Oakland Athletics playing a two game series in Tokyo, Japan on March 20-21, followed by Opening Day.
March 28: MLB Opening Day
Basketball:
March means one thing when it comes to basketball: March Madness! The Conference tournaments are as follows:
March 14-17: American Conference
March 12-16: ACC Tournament
March 9-16: America East
March 13-17: Atlantic 10
March 13-16: Atlantic Sun
March 13-16: Big East
March 11-16: Big Sky
March 5-10: Big South
March 13-16: Big 12
March 13-17: Big Ten
March 14-16: Big West
March 9-12: Colonial
March 13-16: Conference USA
March 5-12: Horizon League
March 16-17: Ivy League
March 7-11: MAAC
March 11-16: MAC
March 11-16: MEAC
March 7-10: Missouri Valley
March 13-16: Mountain West
March 6-9: Northeast
March 6-9: Ohio Valley
March 13-16: Pac-12
March 5-13: Patriot:
March 13-17: SEC
March 8-11: Southern
March 13-17: Southland
March 9-12: Summit
March 12-17: Sun Belt
March 12-16: SWAC
March 13-16
March 6-9: WAC
March 7-12: West Coast
These will then be followed by the NCAA Tournament. Key dates you need to know for this are:
March 17: Selection Sunday
March 19: First Four
March 21: 1st/2nd Rounds
March 21: 1st/2nd Rounds
March 21: 1st/2nd Rounds
March 21: 1st/2nd Rounds
March 22: 1st/2nd Rounds
March 22: 1st/2nd Rounds
March 22: 1st/2nd Rounds
March 22: 1st/2nd Rounds
March 28: South Regional
March 28: West Regional
March 29: East Regional
March 29: Midwest Regional
NCAA Women's
Don't forget March also brings the NCAA Women's basketball tournament as well. The key tournament dates for March are:
March 18: Selection Show
March 22-23: First Round
March 24-25: Second Round
March 29-31: Albany Regional
March 30-April 1: Chicago Regional
NBA
March 5: Boston Celtics at Golden State Warriors
March 16: Golden State Warriors at Oklahoma City Thunder
Boxing:
March 1: Ed Paredes vs. Derrieck Cuevas
March 2: Erislandy Lara vs. Brian Carlos Castano
March 8: Daniele Scardina vs. Henri Kekalainen
March 9: Joe Smith Jr. vs. Dmitry Bivol
March 9: Gavin Gwynne vs. Darren Traynor
March 9: Shawn Porter vs. Yordenis Ugas
March 16: Mikey Garcia vs. Errol Spence Jr.
March 17: Jessie Magdaleno vs. Christopher Diaz
March 23: Francisco Vargas vs. Migue Berchelt
March 24: Lamont Peterson vs. Sergey Lipinets
March 30: Sam Eggington vs. Liam Smith
Cricket:
March 2: West Indies vs. England, fifth one-day international
March 5: West Indies vs. England, first Twenty20 international
March 8: West Indies vs. England, second Twenty20 international
March 10: West Indies vs. England, third Twenty20 international
March 17-21: Afghanistan vs. Ireland, one-off Test
Football:
March 13: NFL Free Agency begins
Golf:
PGA:
March 7-10: Arnold Palmer Invitational
March 14-17: The PLAYERS Championship
March 21-24: Calspar Championship
March 27-31: World Golf Championship
March 28-31: Corales Puntacana Resort & Club Championship
LPGA:
March 21-24: Kia Classic
March 28-31: ANA Inspiration
European Tour:
March 7-10: Qatar Masters
March 14-17: Kenya Open
March 21-24: Maybank Championship
March 28-31: Hero Indian Open
Champions Tour:
March 1-3: Cologuard Classic
March 8-10: Hoag Classic
March 29-31: Rapiscan Systems Classic
Hockey:
March 1: Washington Capitals at New York Islanders
March 9: Toronto Maple Leafs at Edmonton Oilers
March 16: Washington Capitals at Tampa Bay Lightning
Horse Racing:
March 9: Australian Triple Crown
March 30: Dubai World Cup
Mixed Martial Arts:
March 2: UFC 235
March 9: UFC Fight Night: Dos Santos vs. Lewis
March 16: UFC Fight Night: Till vs. Masvidal
March 16: UFC Fight Night London
March 22: Bellator 129: Sanchez vs. Grimshaw
March 23: UFC Fight Night: Thompson vs. Pettis
March 29: Bellator 220: Korshkov vs. Larkin
March 30: UFC on ESPN 2
Motor Sports:
Formula E
March 10: Hong Kong ePrix
March 23: Sanya ePrix
Formula One
March 17: 2019 Australian Grand Prix
March 31: 2019 Bahrain Grand Prix
IndyCar
March 10: Firestone Grand Prix at St. Petersburg
March 24: IndyCar Clasic
NASCAR
March 3: Pennzoil 400
March 10: TicketGuardian 500
March 17: Auto Club 400
March 24: STP 500
March 31: O'Reilly Auto Parts 500
Rugby:
March 1-3: 2019 USA Sevens
March 9-10: 2019 Canada Sevens
March 9: Rugby Union – Six Nations, Scotland v Wales
March 9: Rugby Union – Six Nations, Murrayfield
March 9: Rugby Union – Six Nations, England v Italy
March 9: Rugby Union – Women's Six Nations, England v Italy
March 9: Rugby Union – Women's Six Nations, Ireland v France
March 10: Rugby union – Six Nations, Ireland v France
March 16: Rugby union – Six Nations final weekend, Italy v France
March 16: Rugby union – Six Nations final weekend, Wales v Ireland
March 16: Rugby union – Six Nations final weekend, England v Scotland
March 16: Rugby union – Women's Six Nations: England v Scotland
March 17: Rugby union – Women's Six Nations, Wales v Ireland
March 17: Rugby union – Women's Six Nations, Italy v France
March 29-31: Rugby union – Champions Cup and Challenge Cup quarter-finals
Soccer:
March 2: Scottish Cup sixth round
March 5-6: Champions League last 16, second leg
March 7: Europa League last 16, first leg
March 14: Europa League last 16, second leg
March 16-17: FA Cup quarter-finals
March 20-21: Women's Champions League quarter-final first legs
March 21: Euro 2020 qualifying, Northern Ireland v Estonia
March 22: Euro 2020 qualifying, England v Czech Republic
March 23: Euro 2020 qualifying, Gibraltar v Republic of Ireland
March 24: Euro 2020 qualifying, Wales v Slovakia
March 24: Euro 2020 qualifying, San Marino v Scotland
March 24: Euro 2020 qualifying, Northern Ireland v Belarus
March 25: Euro 2020 qualifying, Montenegro vs. England
March 26: Euro 2020 qualifying, Republic of Ireland v Georgia
Wrestling:
March 10: WWE Fastlane
March 15: ROH 17th Anniversary Show
Follow @SBTSportBetting