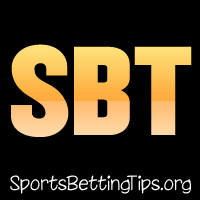 Follow @SBTSportBetting


[Get Exclusive Tips on our Patreon, Ad-Free
]
Our long national nightmare is finally over and the NFL has returns this month. The Buffalo Bills and Los Angeles Rams will kick things off on September 8th on Thursday Night Football and it's a full schedule from that day forward. We will have NFL tips all season long on Patreon.
We also have a big month of college football with a few marquee match-ups. Alabama vs. Texas, Florida vs. Kentucky, and Wisconsin vs. Ohio State should all be good games.
The race for the playoffs in MLB is going strong and it's now-or-never for some teams. The Brewers are looking to make a run for the playoffs in the National League, but are currently on the outside looking in. While the American League has a tight race in the AL Central and a Wild Card race for seeding that could come down to the end of the season between the Rays, Blue Jays, and Mariners. The Orioles are trying to make their way into the mix as well.
The world of boxing has a big one with month with Golovkin vs. Canelo III. Canelo has a 1-0-1 record in the series to date.
The NBA will induct some legends into the Hall of Fame while the WNBA will see a champion crowned in the WNBA Finals.
A ton of good stuff this month, plus LIV Golf, PGA, UFC, English Premier League, and much more.
Let's take a look at the full September 2022 Sports Calendar:
Baseball:
September 6: Twins at Yankees
September 9: Rays at Yankees
September 9: Guardians at Twins
September 9: Braves at Mariners
September 11: Giants at Cubs
September 12: Rays at Blue Jays
September 13: Yankees at Red Sox
September 14: Brewers at Cardinals
September 16: Orioles at Blue Jays
September 17: Twins at Guardians
September 18: Yankees at Brewers
September 20: Mets at Brewers
September 21: Guardians at White Sox
September 22: Red Sox at Yankees
September 23: Astros at Orioles
September 24: Braves at Phillies
September 25: Blue Jays at Rays
September 26: Yankees at Blue Jays
September 27: Rays at Guardians
September 28: Cardinals at Brewers
September 29: Dodgers at Padres
September 30: Orioles at Yankees
Basketball:
September 9-10: Naismith Memorial Basketball Hall of Fame Enshrinement Weekend
September 6: Game 4 – Chicago at Connecticut
September 6: Game 5 – Las Vegas at Seattle
September 8: Eastern Semifinals Game 5 (if neccessary)
September 8: Western Semifinals Game 5 (if neccessary)
September 11: WNBA Finals Game 1
September 13: WNBA Finals Game 2
September 15: WNBA Finals Game 3
September 18: WNBA Finals Game 4 (if necessary)
September 20: WNBA Finals Game 5 (if necessary)
Boxing:
September 9: Joseph Adorno vs. Hugo Alberto Roldan
September 10: Claressa Shields vs. Savannah Marshall
September 17: Canelo Álvarez vs. Gennady Golovkin III
September 23: Shakur Stevenson vs. Robson Conceicao
September 24: Leigh Wood vs. Mauricio Lara
Football – NCAA:
September 1: Pitt vs. West Virginia
September 3: Arkansas vs. Cincinnati
September 3: Georgia vs. Oregon
September 3: Ohio State vs. Notre Dame
September 9: Alabama at Texas
September 9: Marshall at Notre Dame
September 9: Tennessee at Pitt
September 9: Washington State at Wisconsin
September 9: Kentucky at Florida
September 9: USC at Stanford
September 9: Baylor at BYU
September 16: Florida State at Louisville
September 17: Oklahoma at Nebraska
September 17: UConn at Michigan
September 17: Georgia at South Carolina
September 17: California at Notre Dame
September 17: New Mexico State at Wisconsin
September 17: Ole Miss at Georgia Tech
September 17: BYU at Oregon
September 17: Michigan State at Washington
September 17: Miami (FL) at Texas A&M
September 17: San Diego State at Utah
September 22: West Virginia at Virginia Tech
September 23: Virginia at Syracuse
September 24: Wisconsin at Ohio State
September 24: Clemson at Wake Forest
September 24: Arkansas vs. Texas A&M
September 24: USC at Oregon State
September 24: Oregon at Washington State
September 24: Kansas State at Oklahoma
September 24: Vanderbilt at Alabama
September 29: Utah State at BYU
September 30: Tulane at Houston
September 30: San Diego State at Boise State
September 30: Washington at UCLA
Football – NFL:
Week 1:
September 8: Buffalo at LA Rams
September 11: New Orleans at Atlanta
September 11: Cleveland at Carolina
September 11: San Francisco at Chicago
September 11: Pittsburgh at Cincinnati
September 11: Philadelphia at Detroit
September 11: Indianapolis at Houston
September 11: New England at Miami
September 11: Baltimore at NY Jets
September 11: Jacksonville at Washington
September 11: Kansas City at Arizona
September 11: Las Vegas at LA Chargers
September 11: Green Bay at Minnesota
September 11: NY Giants at Tennessee
September 11: Tampa Bay at Dallas
September 12: Denver at Seattle
Week 2:
September 15: LA Chargers at Kansas City
September 18: Miami at Baltimore
September 18: NY Jets at Cleveland
September 18: Washington at Detroit
September 18: Indianapolis at Jacksonville
September 18: Tampa Bay at New Orleans
September 18: Carolina at NY Giants
September 18: New England at Pittsburgh
September 18: Atlanta at LA Rams
September 18: Seattle at San Francisco
September 18: Cincinnati at Dallas
September 18: Houston at Denver
September 18: Arizona at Las Vegas
September 18: Chicago at Green Bay
September 19: Tennessee at Buffalo
September 19: Minnesota at Philadelphia
Week 3:
September 22: Pittsburgh at Cleveland
September 25: New Orleans at Carolina
September 25: Houston at Chicago
September 25: Kansas City at Indianapolis
September 25: Buffalo at Miami
September 25: Detroit at Minnesota
September 25: Baltimore at New England
September 25: Cincinnati at NY Jets
September 25: Las Vegas at Tennessee
September 25: Philadelphia at Washington
September 25: Jacksonville at LA Chargers
September 25: LA Rams at Arizona
September 25: Atlanta at Seattle
September 25: Green Bay at Tampa Bay
September 25: San Francisco at Denver
September 26: Dallas at NY Giants
Week 4:
September 29: Miami at Cincinnati
Golf – PGA:
September 15-18: Fortinet Championship
September 22-25: The Presidents Cup
September 29-October 2: Sanderson Farms Championship
Golf – LIV Tour:
September 2-4: Boston
September 16-18: Chicago
Golf – LPGA:
September 1-4: Dana Open
September 8-11: Kroger Queen City Championship
September 15-18: AmazingCre Portland Classic
September 23-25: Walmart NW Arkansas Championship
September 29-October 2: The Ascendant LPGA
Golf – CP World Tour:
September 1-4: Made in Himmerland
September 8-11: BMW PGA Championship
September 15-18: DS Automobiles Italian Open
September 22-25: Cazoo Open de France
September 29-October 2: Alfred Dunhill Links Championship
Golf – Champions Tour:
September 9-11: Ascension Charity Classic
September 16-18: Sanford International
September 23-25: PURE Insurance Championship
Mixed Martial Arts:
September 6: DWCS Season 6 – Week 7
September 10: UFC 279 – Chimaev vs. Diaz
September 17: UFC Vegas 60 – Sandhagen vs. Yadong
September 23: Bellator Dublin – Queally vs. Henderson
September 6:
Motor Sports:
September 4: F1 Dutch Grand Prix
September 11: F1 Italian Grand Prix
September 4: NASCAR Cook Out Southern 500 (Playoffs Round of 16)
September 11: NASCAR Hollywood Casino 400 (Playoffs Round of 16)
September 17: Bass Pro Shops Night Race (Playoffs Round of 16)
September 25: AutoTrader EchoPark Automotive 500 (Playoffs Round of 12)
Rugby:
September 9-11: Rugby World Cup Sevens
Soccer – Champions League:
September 6: Kobenhavn at Borussia Dortmund
September 6: Chelsea at Dinamo Zagreb
September 6: Juventus at PSG
September 6: Manchester City at Sevilla
September 6: Milan at Salzburg
September 6: Real Madrid at Celtic
September 6: Maccabi Haifa at Benfica
September 6: Shakhtar Donetsk at RB Leipzig
September 7: Sporting CP at Eintracht Frankfurt
September 7: Rangers at Ajax
September 7: Olympique Marseille at Tottenham Hotspur
September 7: Liverpool at Napoli
September 7: Porto at Atletico Madrid
September 7: Bayer Leverkusen at Club Brugge
September 7: Bayern Munchen at Internazionale
September 7: Viktoria Plzen at Barcelona
September 13: Tottenham Hotspur at Sporting CP
September 13: Internazionale at Viktoria Plzen
September 13: Atletico Madrid at Bayer Leverkusen
September 13: Eintracht Frankfurt at Olympique Marseille
September 13: Ajax at Liverpool
September 13: Barcelona at Bayern Munchen
September 13: Club Brugge at Porto
September 13: Napoli at Rangers
September 14: Dinamo Zagreb at Milan
September 14: Celtic at Shakhtar Donetsk
September 14: Borussia Dortmund at Manchester City
September 14: Benfica at Juventus
September 14: Sevilla at Kobenhavn
September 14: PSG at Maccabi Haifa
September 14: Salzburg at Chelsea
September 14: RB Leipzig at Real Madrid
Soccer – Premier League:
September 1: Manchester United at Leicester City
September 3: Liverpool at Everton
September 3: West Ham United at Chelsea
September 3: Crystal Palace at Newcastle United
September 3: Fulham at Tottenham Hotspur
September 3: AFC Bournemouth at Nottingham Forest
September 3: Southampton at Wolves
September 3: Leeds United at Brentford
September 3: Manchester City at Aston Villa
September 4: Leicester City at Brighton & Hove Albion
September 4: Arsenal at Manchester United
September 10: Chelsea at Fulham
September 10: Aston Villa at Leicester City
September 10: Wolves at Liverpool
September 10: Brentford at Southampton
September 10: Brighton & Hove Albion at AFC Bournemouth
September 10: Tottenham Hotspur at Manchester City
September 11: Everton at Arsenal
September 11: Newcastle United at West Ham United
September 11: Manchester United at Crystal Palace
September 12: Nottingham Forest at Leeds United
September 16: Southampton at Aston Villa
September 16: Fulham at Nottingham Forest
September 17: Manchester City at Wolves
September 17: AFC Bournemouth at Newcastle United
September 17: Crystal Palace at Brighton & Hove Albion
September 17: Leicester City at Tottenham Hotspur
September 18: West Ham United at Everton
September 18: Leeds United at Manchester United
September 18: Arsenal at Brentford
September 18: Liverpool at Chelsea
Soccer – MLS:
September 4: Portland at Atlanta
September 7: US Open Cup Final – Orlando City vs. Sacramento Republic
September 9: Montréal at Columbus
September 10: Nashville at LA Galaxy
September 13: Montréal at Chicago
September 14: Austin at Salt Lake
September 17: Atlanta at Philadelphia
September 17: New York City FC at New York Red Bulls
September 18: Columbus at Portland
September 24: San Jose at LA Galaxy
September 27: Seattle at Cincinnati
September 30: Toronto at Miami
Soccer – UEFA Nations League:
September 22-24: Group Stage – Matchday 5
September 25-27: Group Stage – Matchday 6
Wrestling:
September 4: WWE Clash at the Castle
September 5: AEW All Out
Follow @SBTSportBetting