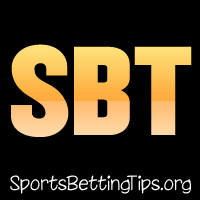 Follow @SBTSportBetting


[Get Exclusive Tips on our Patreon, Ad-Free
]
There's nothing quite like watching some horse racing. The atmosphere, the excitement thick in the air, and the array of groomed and well-trained horses ready to clinch that number one spot.
You also can't forget the betting opportunities of the sport which, as of today, allows people to wager on the 2022 breeders cup to cash in on their favorites.
Yet there's something just as intriguing about the horse riders themselves. But there's nobody quite like Sir Gordon Richards, a man that dominated the field from the second he entered the industry.
The word 'greatest' can indeed be pretty subjective, but few people would disagree with the fact that Gordon Richards was one of the world's greatest jockeys of all time. His wins speak for themselves and his abundance of talent shines through on every occasion.
Here's everything you need to know about this world-class jockey.
Career
Gordon Richards was born and brought up in Donnington Wood. His family later moved to Wrockwardine Wood where the land enabled his father to care for multiple ponies. This is where Richards' love for equestrian sport began.
He started riding ponies bareback and, at seven years of age, began to drive a pony and trap passenger service. At this age, he developed a specific riding technique: an upright stance and a long rein.
He left school at the age of 13 and picked up work in a local engineering factory. He often rode a pony to his workplace. However, he quickly became bored of this role and sought out opportunities to work with horses.
Richards was lucky and found (and answered) a newspaper article to become an apprentice with Martin Hagan, a famed trainer located at the Foxhill Stable in Swindon. On New Year's Day 1920, he left home and moved to this location, which was owned by Jimmy White.
White noticed Richards' potential and provided him with his first entry to a race in October of 1920. After scoring the winning penalty, Richards got to ride a horse known as Clock-Work at Lincoln – making his debut in the racing world.
However, it wasn't until March 1921 that he received his first win aboard Gay Lord.
He remained at Foxhill until 1924 when he moved to become the first jockey to the renowned Captain Thomas Hogg. His first season as a professional occurred in 1925 where he achieved 118 wins, and scored the title of Champion Jockey.
He continued to win many amazing achievements throughout his career which we will detail below.
Health Conditions
After a phenomenal professional debut, the sensational jockey went on hiatus from his profession in 1926. After being officially diagnosed with tuberculosis, the renowned athlete had to stop racing to recover and recuperate for the remainder of the year. Yet by 1927, he was back to enjoying his back-to-back triumph in the racing field.
Crowning Achievements
Sir Gordon Richards surpassed the record for the highest number of wins in a single year by achieving 259 victories by 1932.
He also went on to win the Newmarket 2000 Guineas by a record-breaking margin of eight lengths in the year 1947.
Richards was the first-ever jockey to ride a total of 4,000 winners. After retiring in 1954, he had set a record-breaking number of winners – 4,870 – which was a worldwide record at the time. It still remains a British record to this day.
Richards rode for an impressive 34 seasons between the years of 1921 and 1954. He also clinched the position of Champion Jockey on a record-breaking 26 occasions.
Richards is also the one rider with the highest number of victories in a row with 12 (the half at a night meeting).
He was knighted in 1953 to recognize his amazing talents and his dedication and services to the sport of horse racing. This made him the first jockey in history to be honored in this way. As of today, he is the only flat jockey to have received this amazing honor.
He celebrated by winning the Derby for the first and only time on Pinza after 27 failed previous attempts.
Retirement, Death, And Legacy
Gordon Richard's career ended in 1954 due to a pelvis injury yet he maintained his enthusiasm for the world of horse racing by working as an advisor and a horse trainer.
Richards died in 1986, leaving his fans in utter shock. However, his legacy still lives on in the heart and memory of his fans in addition to the Champion Jockey pub located in Donnington Wood.
Richard was later ranked 17th in the Racing Post's list of 100 Makers of 20th Century Horse Racing and also ranked first place in their list of the overall Top 50 Jockeys of the 20th Century in 1999.
Summary
Sir Gordon Richards is one of the best jockeys the horse racing industry has ever seen. In fact, he is arguably the greatest due to his tenacity, willingness to succeed, and incredible talents that all stem from his humble upbringing. In addition to his talent as a jockey, Richards never once forgot his Shropshire roots.
Follow @SBTSportBetting