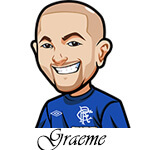 Follow @SBTSportBetting


[Get Exclusive Tips on our Patreon, Ad-Free
]
If you live in MST or Mountain Standard Time and are looking for a World Cup 2018 fixture list, then this page will sort you out.
It'll be online forever first of all so feel free to bookmark this schedule and come back and check it daily. The page is mobile friendly too.
The table below allows you to search for it as well if you want to search for a specific team.
I also offer it in different formats. If you want a printable World Cup fixture list in MST then you can print this off – there's buttons at the top of the table to allow you to do it. Or if you want to download it then that's no problem too – it's a downloadable MST World Cup schedule in various formats. Again it's at the top of the table.
Finally below the table I also break it down in group by group schedules if you prefer that.
And here is the group by group listing in MST:
World Cup 2018 Schedule by Group:
Group A Fixtures (MST)
Thursday, June 14 at 9AM MST: Russia vs Saudi Arabia
Friday, June 15 at 6AM MST: Egypt vs Uruguay
Tuesday, June 19 at 12PM MST: Russia vs Egypt
Wednesday, June 20 at 9AM MST: Uruguay vs Saudi Arabia
Monday, June 25 at 8AM MST: Uruguay vs Russia, Saudi Arabia vs Egypt
Group B Fixtures (MST)
Friday, June 15 at 9AM MST: Morocco vs Iran
Friday, June 15 at 12PM MST: Portugal vs Spain
Wednesday, June 20 at 6AM MST: Portugal vs Morocco
Wednesday, June 20 at 12PM MST: Iran vs Spain
Monday, June 25 at 12PM MST: Spain vs Morocco, Portugal vs Iran
Group C Fixtures (MST)
Saturday, June 16 at 4AM MST: France vs Australia
Saturday, June 16 at 10AM MST: Peru vs Denmark
Thursday, June 21 at 6AM MST: Denmark vs Australia
Thursday, June 21 at 9AM MST: France vs Peru
Tuesday, June 26 at 8AM MST: France vs Denmark, Australia vs Peru
Group D Fixtures (MST)
Saturday, June 16 at 7AM MST: Argentina vs Iceland
Saturday, June 16 at 1PM MST: Croatia vs Nigeria
Thursday, June 21 at 12PM MST: Argentina vs Croatia
Friday, June 22 at 9AM MST: Nigeria vs Iceland
Tuesday, June 26 at 12PM MST: Argentina vs Nigeria, Croatia vs Iceland
Group E Fixtures (MST)
Sunday, June 17 at 6AM MST: Costa Rica vs Serbia
Sunday, June 17 at 12PM MST: Brazil vs Switzerland
Friday, June 22 at 6AM MST: Brazil vs Costa Rica
Friday, June 22 at 12PM MST: Switzerland vs Serbia
Wednesday, June 27 at 12PM MST: Brazil vs Serbia, Switzerland vs Costa Rica
Group F Fixtures (MST)
Sunday, June 17 at 9AM MST: Germany vs Mexico
Monday, June 18 at 6AM MST: Sweden vs South Korea
Saturday, June 23 at 8AM MST: Mexico vs South Korea
Saturday, June 23 at 12PM MST: Germany vs Sweden
Wednesday, June 27 at 8AM MST: Germany vs South Korea Sweden vs Mexico
Group G Fixtures (MST)
Monday, June 18 at 9AM MST: Belgium vs Panama
Monday, June 18 at 12PM MST: England vs Tunisia
Saturday, June 23 at 6AM MST: Belgium vs Tunisia
Sunday, June 24 at 6AM MST: England vs Panama
Thursday, June 28 at 12PM MST: England vs Belgium, Panama vs Tunisia
Group H Fixtures (MST)
Tuesday, June 19 at 6AM MST: Colombia vs Japan
Tuesday, June 19 at 9AM MST: Poland vs Senegal
Sunday, June 24 at 9AM MST: Japan vs Senegal
Sunday, June 24 at 12PM MST: Poland vs Colombia
Thursday, June 28 at 8AM MST: Poland vs Japan, Colombia vs Senegal
Follow @SBTSportBetting