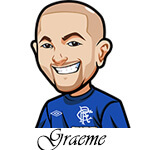 Follow @SBTSportBetting


[Get Exclusive Tips on our Patreon, Ad-Free
]
This is a complete listing of the World Cup 2018 fixtures in PST – Pacific Standard Time.
This PST fixture list of the World Cup 2018 is presented online for you to access, however I also offer the ability to print the list off or download it in various formats.
So if you're just looking for a printable World Cup 2018 Schedule in PST format, or a downloadable World Cup 2018 schedule in PST format, you've came to the right place.
Or hell just bookmark this page and come back each day via your mobile phone or web browser if you wish.
I also know that some people care more about groups so I've also did a separate group listing below the table.
Here's the fixture list in PST format:
And here is the group by group listing:
World Cup 2018 Schedule by Group:
Group A Fixtures (PST)
Thursday, June 14 at 8AM PST: Russia vs Saudi Arabia
Friday, June 15 at 5AM PST: Egypt vs Uruguay
Tuesday, June 19 at 11AM PST: Russia vs Egypt
Wednesday, June 20 at 8AM PST: Uruguay vs Saudi Arabia
Monday, June 25 at 7AM PST: Uruguay vs Russia, Saudi Arabia vs Egypt
Group B Fixtures (PST)
Friday, June 15 at 8AM PST: Morocco vs Iran
Friday, June 15 at 11AM PST: Portugal vs Spain
Wednesday, June 20 at 5AM PST: Portugal vs Morocco
Wednesday, June 20 at 11AM PST: Iran vs Spain
Monday, June 25 at 11AM PST: Spain vs Morocco, Portugal vs Iran
Group C Fixtures (PST)
Saturday, June 16 at 3AM PST: France vs Australia
Saturday, June 16 at 9AM PST: Peru vs Denmark
Thursday, June 21 at 5AM PST: Denmark vs Australia
Thursday, June 21 at 8AM PST: France vs Peru
Tuesday, June 26 at 7AM PST: France vs Denmark, Australia vs Peru
Group D Fixtures (PST)
Saturday, June 16 at 6AM PST: Argentina vs Iceland
Saturday, June 16 at 12PM PST: Croatia vs Nigeria
Thursday, June 21 at 11AM PST: Argentina vs Croatia
Friday, June 22 at 8AM PST: Nigeria vs Iceland
Tuesday, June 26 at 11AM PST: Argentina vs Nigeria, Croatia vs Iceland
Group E Fixtures (PST)
Sunday, June 17 at 5AM PST: Costa Rica vs Serbia
Sunday, June 17 at 11AM PST: Brazil vs Switzerland
Friday, June 22 at 5AM PST: Brazil vs Costa RIca
Friday, June 22 at 11AM PST: Switzerland vs Serbia
Wednesday, June 27 at 11AM PST: Brazil vs Serbia, Switzerland vs Costa Rica
Group F Fixtures (PST)
Sunday, June 17 at 8AM PST: Germany vs Mexico
Monday, June 18 at 5AM PST: Sweden vs South Korea
Saturday, June 23 at 7AM PST: Mexico vs South Korea
Saturday, June 23 at 11AM PST: Germany vs Sweden
Wednesday, June 27 at 7AM PST: Germany vs South Korea, Sweden vs Mexico
Group G Fixtures (PST)
Monday, June 18 at 8AM PST: Belgium vs Panama
Monday, June 18 at 11AM PST: England vs Tunisia
Saturday, June 23 at 5AM PST: Belgium vs Tunisia
Sunday, June 24 at 5AM PST: England vs Panama
Thursday, June 28 at 11AM PST: England vs Belgium, Panama vs Tunisia
Group H Fixtures (PST)
Tuesday, June 19 at 5AM PST: Colombia vs Japan
Tuesday, June 19 at 8AM PST: Poland vs Senegal
Sunday, June 24 at 8AM PST: Japan vs Senegal
Sunday, June 24 at 11AM PST: Poland vs Colombia
Thursday, June 28 at 7AM PST: Poland vs Japan, Colombia vs Senegal
Follow @SBTSportBetting