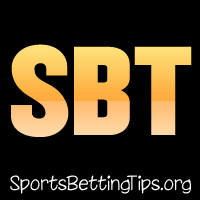 Follow @SBTSportBetting


[Get Exclusive Tips on our Patreon, Ad-Free
]
Welcome to our completely free printable schedule for the World Cup in Eastern Standard Time format. If you are in the EST timezone, then this schedule which you can save as a PDF as well, is available to you.
We should note that along with NBA, NFL, F1, Golf and other sports betting tips, we will be providing World Cup Betting Tips for every game on our patreon. That's right – every single game!
It's just $11 per month, and you don't get billed until the end of the month. So give it a try for the first few days of the World Cup and if you're not happy? Unsubscribe before November 30th, and you won't be charged anything. Click here now.
Below is the printable EST World Cup 2022 schedule, and then there is a full listing in text format at the bottom.
| Date | Time | Group | Match |
| --- | --- | --- | --- |
| Sunday, November 20 | 11 AM EST | A | Qatar vs. Ecuador |
| Monday, November 21 | 11 AM EST | A | Senegal vs. Netherlands |
| Friday, November 25 | 8 AM EST | A | Qatar vs. Senegal |
| Friday, November 25 | 11 AM EST | A | Netherlands vs. Ecuador |
| Tuesday, November 29 | 10 AM EST | A | Netherlands vs. Qatar |
| Tuesday, November 29 | 10 AM EST | A | Ecuador vs. Senegal |
| Monday, November 21 | 8 AM EST | B | England vs. Iran |
| Monday, November 21 | 2 PM EST | B | USA vs. Wales |
| Friday, November 25 | 5 AM EST | B | Wales vs. Iran |
| Friday, November 25 | 2 PM EST | B | England vs. USA |
| Tuesday, November 29 | 2 PM EST | B | Wales vs. England |
| Tuesday, November 29 | 2 PM EST | B | Iran vs. USA |
| Tuesday, November 22 | 5 AM EST | C | Argentina vs. S. Arabia |
| Tuesday, November 22 | 11 AM EST | C | Mexico vs. Poland |
| Saturday, November 26 | 8 AM EST | C | Poland vs. S. Arabia |
| Saturday, November 26 | 2 PM EST | C | Argentina vs. Mexico |
| Wednesday, November 30 | 2 PM EST | C | Poland vs. Argentina |
| Wednesday, November 30 | 2 PM EST | C | S. Arabia vs. Mexico |
| Tuesday, November 22 | 8 AM EST | D | Denmark vs. Tunisia |
| Tuesday, November 22 | 2 PM EST | D | France vs. Australia |
| Saturday, November 26 | 5 AM EST | D | Tunisia vs. Australia |
| Saturday, November 26 | 11 AM EST | D | France vs. Denmark |
| Wednesday, November 30 | 10 AM EST | D | Tunisia vs. France |
| Wednesday, November 30 | 10 AM EST | D | Australia vs. Denmark |
| Wednesday, November 23 | 8 AM EST | E | Germany vs. Japan |
| Wednesday, November 23 | 11 AM EST | E | Spain vs. Costa Rica |
| Sunday, November 27 | 5 AM EST | E | Japan vs. Costa Rica |
| Sunday, November 27 | 2 PM EST | E | Spain vs. Germany |
| Thursday, December 1 | 2 PM EST | E | Japan vs. Spain |
| Thursday, December 1 | 2 PM EST | E | Costa Rica vs. Germany |
| Wednesday, November 23 | 5 AM EST | F | Morocco vs. Croatia |
| Wednesday, November 23 | 2 PM EST | F | Belgium vs. Canada |
| Sunday, November 27 | 8 AM EST | F | Belgium vs. Morocco |
| Sunday, November 27 | 11 AM EST | F | Croatia vs. Canada |
| Thursday, December 1 | 10 AM EST | F | Croatia vs. Belgium |
| Thursday, December 1 | 10 AM EST | F | Canada vs. Morocco |
| Thursday, November 24 | 5 AM EST | G | Switzerland vs. Cameroon |
| Thursday, November 24 | 2 PM EST | G | Brazil vs. Serbia |
| Monday, November 28 | 5 AM EST | G | Cameroon vs. Serbia |
| Monday, November 28 | 11 AM EST | G | Brazil vs. Switzerland |
| Friday, December 2 | 2 PM EST | G | Cameroon vs. Brazil |
| Friday, December 2 | 2 PM EST | G | Serbia vs. Switzerland |
| Thursday, November 24 | 8 AM EST | H | Uruguay vs. South Korea |
| Thursday, November 24 | 11 AM EST | H | Portugal vs. Ghana |
| Monday, November 28 | 8 AM EST | H | South Korea vs. Ghana |
| Monday, November 28 | 2 PM EST | H | Portugal vs. Uruguay |
| Friday, December 2 | 10 AM EST | H | South Korea vs. Portugal |
| Friday, December 2 | 10 AM EST | H | Ghana vs. Uruguay |
| Saturday, December 3 | 10 AM EST | Round of 16 | 1A vs. 2B |
| Saturday, December 3 | 2 PM EST | Round of 16 | 1C vs. 2D |
| Sunday, December 4 | 10 AM EST | Round of 16 | 1D vs. 2C |
| Sunday, December 4 | 2 PM EST | Round of 16 | 1B vs. 2A |
| Monday, December 5 | 10 AM EST | Round of 16 | 1E vs. 2F |
| Monday, December 5 | 2 PM EST | Round of 16 | 1G vs. 2H |
| Tuesday, December 6 | 10 AM EST | Round of 16 | 1F vs. 2E |
| Tuesday, December 6 | 2 PM EST | Round of 16 | 1H vs. 2G |
| Friday, December 9 | 10 AM EST | Quarterfinals | QF1: 1E/2F vs. 1G/2H |
| Friday, December 9 | 2 PM EST | Quarterfinals | QF2: 1A/2B vs. 1C/2D |
| Saturday, December 10 | 10 AM EST | Quarterfinals | QF3: 1F/2E vs. 1H/2G |
| Saturday, December 10 | 2 PM EST | Quarterfinals | QF4: 1B/2A vs. 1D/2C |
| Tuesday, December 13 | 2 PM EST | Semifinals | QF2 vs. QF1 |
| Wednesday, December 14 | 2 PM EST | Semifinals | QF4 vs. QF3 |
| Saturday, December 17 | 10 AM EST | 3rd Place | Semifinal losers |
| Sunday, December 18 | 10 AM EST | Final | Semifinal winners |
Get World Cup Bets for Every Game – Click Here Now
World Cup 2022 EST Schedule Group by Group Fixtures:
Group A Fixtures (EST)
Sunday, November 20 at 11 AM EST: Qatar vs. Ecuador
Monday, November 21 at 11 AM EST: Senegal vs. Netherlands
Friday, November 25 at 8 AM EST: Qatar vs. Senegal
Friday, November 25 at 11 AM EST: Netherlands vs. Ecuador
Tuesday, November 29 at 10 AM EST: Netherlands vs. Qatar
Tuesday, November 29 at 10 AM EST: Ecuador vs. Senegal
Group B Fixtures (EST)
Monday, November 21 at 8 AM EST: England vs. Iran
Monday, November 21 at 2 PM EST: USA vs. Wales
Friday, November 25 at 5 AM EST: Wales vs. Iran
Friday, November 25 at 2 PM EST: England vs. USA
Tuesday, November 29 at 2 PM EST: Wales vs. England
Tuesday, November 29 at 2 PM EST: Iran vs. USA
Group C Fixtures (EST)
Tuesday, November 22 at 5 AM EST: Argentina vs. S. Arabia
Tuesday, November 22 at 11 AM EST: Mexico vs. Poland
Saturday, November 26 at 8 AM EST: Poland vs. S. Arabia
Saturday, November 26 at 2 PM EST: Argentina vs. Mexico
Wednesday, November 30 at 2 PM EST: Poland vs. Argentina
Wednesday, November 30 at 2 PM EST: S. Arabia vs. Mexico
Group D Fixtures (EST)
Tuesday, November 22 at 8 AM EST: Denmark vs. Tunisia
Tuesday, November 22 at 2 PM EST: France vs. Australia
Saturday, November 26 at 5 AM EST: Tunisia vs. Australia
Saturday, November 26 at 11 AM EST: France vs. Denmark
Wednesday, November 30 at 10 AM EST: Tunisia vs. France
Wednesday, November 30 at 10 AM EST: Australia vs. Denmark
Group E Fixtures (EST)
Wednesday, November 23 at 8 AM EST: Germany vs. Japan
Wednesday, November 23 at 11 AM EST: Spain vs. Costa Rica
Sunday, November 27 at 5 AM EST: Japan vs. Costa Rica
Sunday, November 27 at 2 PM EST: Spain vs. Germany
Thursday, December 1 at 2 PM EST: Japan vs. Spain
Thursday, December 1 at 2 PM EST: Costa Rica vs. Germany
Group F Fixtures (EST)
Wednesday, November 23 at 5 AM EST: Morocco vs. Croatia
Wednesday, November 23 at 2 PM EST: Belgium vs. Canada
Sunday, November 27 at 8 AM EST: Belgium vs. Morocco
Sunday, November 27 at 11 AM EST: Croatia vs. Canada
Thursday, December 1 at 10 AM EST: Croatia vs. Belgium
Thursday, December 1 at 10 AM EST: Canada vs. Morocco
Group G Fixtures (EST)
Thursday, November 24 at 5 AM EST: Switzerland vs. Cameroon
Thursday, November 24 at 2 PM EST: Brazil vs. Serbia
Monday, November 28 at 5 AM EST: Cameroon vs. Serbia
Monday, November 28 at 11 AM EST: Brazil vs. Switzerland
Friday, December 2 at 2 PM EST: Cameroon vs. Brazil
Friday, December 2 at 2 PM EST: Serbia vs. Switzerland
Group H Fixtures (EST)
Thursday, November 24 at 8 AM EST: Uruguay vs. South Korea
Thursday, November 24 at 11 AM EST: Portugal vs. Ghana
Monday, November 28 at 8 AM EST: South Korea vs. Ghana
Monday, November 28 at 2 PM EST: Portugal vs. Uruguay
Friday, December 2 at 10 AM EST: South Korea vs. Portugal
Friday, December 2 at 10 AM EST: Ghana vs. Uruguay
Round of 16 (EST)
Saturday, December 3 at 10 AM EST: 1A vs. 2B
Saturday, December 3 at 2 PM EST: 1C vs. 2D
Sunday, December 4 at 10 AM EST: 1D vs. 2C
Sunday, December 4 at 2 PM EST: 1B vs. 2A
Monday, December 5 at 10 AM EST: 1E vs. 2F
Monday, December 5 at 2 PM EST: 1G vs. 2H
Tuesday, December 6 at 10 AM EST: 1F vs. 2E
Tuesday, December 6 at 2 PM EST: 1H vs. 2G
Quarterfinals (EST)
Friday, December 9 at 10 AM EST: QF1: 1E/2F vs. 1G/2H
Friday, December 9 at 2 PM EST: QF2: 1A/2B vs. 1C/2D
Saturday, December 10 at 10 AM EST: QF3: 1F/2E vs. 1H/2G
Saturday, December 10 at 2 PM EST: QF4: 1B/2A vs. 1D/2C
Semifinals (EST)
Tuesday, December 13 at 2 PM EST: QF2 vs. QF1
Wednesday, December 14 at 2 PM EST: QF4 vs. QF3
3rd Place (EST)
Saturday, December 17 at 10 AM EST: Semifinal losers
World Cup Final
Sunday, December 18 at 10 AM EST: Semifinal winners
Follow @SBTSportBetting