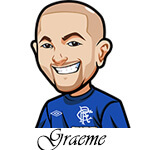 Follow @SBTSportBetting


[Get Exclusive Tips on our Patreon, Ad-Free
]
What a disappointing turnaround from the San Francisco 49ers that was on Sunday. When Jimmy G came in the week prior, they looked excellent and confident. It's been awhile since I've seen a quarterback fold so easily to pressure like Jimmy did on Sunday.
That game was theirs for the taking. I've seen some criticisms of Shanahan and his play calling. But that game 100% came down to Jimmy G. He lost them it. That was brutal to see and if anything he has regressed.
It's funny I was cursing over/unders when I went 0-3 on them last week (all 0.5u plays thankfully) and thinking about just how luck based they seem. Then realized that I'd went 5-1 in o/u plays in Weeks 1 & 2 ha. Funny how reactive you can be to things.
Tonight we have a very intriguing game as the Cincinnati Bengals host the Miami Dolphins.
The Bengals had a rough start to the season. Close games score wise as they lost to the Steelers in OT and the Dak-less Cowboys. Then they burst out against the Jets. Burrow threw 3 TD passes and had no picks.
Then you've got the 3-0 Miami Dolphins. They were able to beat the Patriots with ease Week 1, had that incredible comeback Week 2 against the Ravens which helps give them the belief. They beat the Bills 21-19 last week. Impressive result, although some bad management by the Bills at the end of the game likely lost them that one.
This is one where I mean on paper, the Dolphins probably get the win or at least cover. I have two concerns about that though. One is that defeating the Bills in a massive divisional game was huge for them, and you often see teams have a letdown spot following that. Overconfidence seeps in etc.
Then you've got the Bengals who finally had a good game and a win, and will be coming in with confidence.
The Bengals pass defense is a tricky one for Tua to handle, while Miami haven't been great against the pass. 10th highest in YPA and touchdown rate. Looking at it, I feel more confident in the Bengals passing offense this week. Especially with Tua banged up.
The Bengals should stifle the Dolphins running game as well.
Looking at the wide receiver matchups – will be interesting to see if Hill is going against Awuzie more here, or if they mix things up and get him more on the inside. I saw that Waddle is currently the highest graded WR when going against single coverage this season which is impressive. That's what happens when you have two beasts as your wide receivers. Tyreek will be out to prove himself against Eli no doubt, but Eli appears to be living rent free in Tyreeks head right now. Should be a good battle.
The more I look at this one, the more I like the Bengals. I've seen teams like the Dolphins in this spot before. I'm concerned about D.J. Reader being out, and it'll be interesting seeing what they do with B.J. Hill in his absence.
Yeah this does seem like a letdown spot. I went into this feeling that, and the more I look at it I'm good to go with 1u on Bengals -3.5. I think this is more against the Dolphins, than it's for the Bengals. I'm not hanging my hat on Bengals Week 3 performance after the first two weeks, but that should give them the confidence they badly needed.
Follow @SBTSportBetting