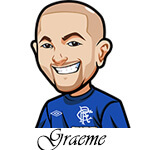 Follow @SBTSportBetting
Group C in Euro 2012 starts off with A BANG, as two of the favourites for not just the group, but the whole Euro 2012 tournament, face off.
I am of course talking about Italy vs Spain.
This is going to be quite a thrilling game, with both teams able to turn it on with style.
I honestly think this game is a no-brainer.
Bet on Italy to win.
Yes, Spain won the European Championships in 2008, and the World Cup in 2010. They're a fantastic team – of course they are. And they are a great contender to win the European Championships.
But we just can't ignore those odds on Italy.
Spain won every game in Group I to qualify for Euro 2012. However during that period they averaged almost a goal a game conceded, and when that includes the likes of Liechtenstein, Lithuania and Scotland, that's quite a concern.
On top of that, just look at Spains two men – Torres and Villa. Villa may be back from injury – but if so, there's no way he is going to be 100%. Sure, an 80% David Villa is still lethal – but he relies heavily on being sharp. There is going to be a lot of rustiness to shake off. Then there's Fernando Torres who has had a torrid season. While some may think he is going to want to "prove himself" after being relegated to the bench for Chelsea in the Champions League Final – the fact is, he's had all season to "prove himself". And he hasn't. He has been extremely poor.
Of course Spain aren't a two man team by any means. However take those two out of the equation, and suddenly Spains stock drops just a little bit.
On the other side, we have Italy. Italy won 8 of their 10 games in Group C to qualify for Euro 2012, drawing the other 2. On top of that they averaged 2 goals per game, and conceded just 2 goals in the whole qualifying stage.
Giuseppe Rossi is out, which is of course a concern for Italy. However they still have many quality players, and of course Mario Balotelli will be ready to play on the big stage and demonstrate his skills. Italy are a very solid team, who play a fantastic tactical game and are solid in all areas of the pitch.
Honestly, I don't know if Italy will beat Spain. However I know they CAN beat Spain, have the ability to match them on their day, and the price we are getting for Italy to win is just too good to ignore.
Bet Italy to beat Spain
Additional Italy vs Spain Betting Tips:
Spain vs Italy Under 2.5 Goals:
The odds on this one aren't great – 4/7 odds at most online sportsbooks, but it's still a solid bet in my book. Both teams have striker concerns, and Italy are a very solid defensive team. Bet Under 2.5 Goals
Follow @SBTSportBetting