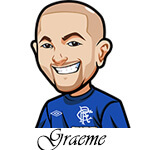 Follow @SBTSportBetting


[Get Exclusive Tips on our Patreon, Ad-Free
]
A last minute goal by Iceland in a shock victory over Hungary not only saw Icelands result go viral – holy crap was that commentator amazing – but it also saved England from having to go up against Cristiano Ronaldo and Portugal.
That goal means England will take on Iceland, the most surprising team of the European Championships. I should point out that we correctly predicted Iceland would qualify. We did feel they were a danger and would slip through the cracks – but we certainly didn't expect them to do as well as they have!
Iceland have been absolutely incredible. Everyone was expecting Portugal to walk all over them – and well, they sort of did. Luck certainly went Icelands way there. Even against Hungary and Austria they've had to rely on their sturdy defense to do the business – but more and more each game, you just see their confidence as a team growing. It's quite amazing to see and the way they defended against Austria was impressive – showing complete guts and confident as they held onto the draw – and then got that electric counter attack for the win.
And then there is England – a real head scratcher of a team. England have some of the best individualists in the tournament – and when you let them do their thing, it pays off big time. Look at the second half against Wales. Hodgson clearly just said to them "get the ball up there and do what you want" – and you saw dangerous attack after dangerous attack until they tied it up. They then continued the pressure and ultimately got the win.
But that is just 45 minutes of football. The other 225 minutes in Euro 2016 has seen very dour performances from England. They try and play a slow controlling game like the Germans – but they don't seem to have the confidence to match it. Hodgsons inability to get the best out of his players is almost shocking to see – Wilshere and Lallana in particular should not be in another England side.
It really makes things difficult from a betting perspective. Let the defense be the tight ones and give everyone else the creative freedom like they had against Wales? I could see England winning the entire thing. But they just don't seem to be able to do that.
England vs Iceland Match Betting Odds:
England: 11/20, 1.55, -182
Iceland: 15/2, 8.50, +750
Draw: 14/5, 3.80, +280
England vs Iceland Match Betting Tips:
This has to be one of the most difficult games to predict – if not the most difficult. You'd think England would romp over Iceland but like I said above – you just don't know how they're going to line up or play tactically. Iceland have a very sturdy defense and England need to be at their very best to do it. The tactics they used against Slovakia and Russia just won't do.
That's why one concern is a draw. However at the end of the day I just can't get past England winning.
They just have the quality to do the business and really overcome poor tactical decisions. The fact is that England are going to get a lot of chances because Iceland are going to sit back like crazy. And when you have that quality up there there's really nothing that will stop them from eventually scoring.
I just see England piling on and piling on and I'd recommend England to win.
England vs Iceland Prop Bets:
I'm going to go absolutely crazy here and predict a rout for England. Yes the Iceland defense is sturdy but I think once England score – and I think it'll be early on – you'll see doubt getting into their minds. They'll realize the dream is over and they won't have that little bit extra left to push.
England meanwhile after some disappointing group results will have that extra motivation in them. I'm actually going to go for a whopping England -2 as I think we're going to see a big performance from them here.
Follow @SBTSportBetting