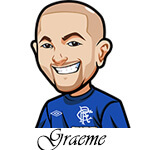 Follow @SBTSportBetting
On Sunday, June 26th Germany will take on Slovakia. It should be quite the game with the winner knowing a huge task is in front of them – Italy or Spain. Amazing to think that the quarter finals could see Germany vs Italy or Spain, with the winner of that one likely facing off against France. Yikes! Absolutely amazing and should be some fun stuff.
Germany got here in typical German fashion – by boring the pants off everyone. Holy crap are Germany tough to watch sometimes. I mean they can be scary as hell to watch too. When you see them dominate possession – around 67%-71% a game and the awy they control the game – absolutely amazing stuff. Yet they never play with that urgency, or that look about them that says "We want to score". They just continue to attack and attack. All three teams found it tough to get anything going against Germany though – and it could have been a much bigger result against Northern Ireland if not for some goalkeeping heroics.
Slovakia got here off the back of winning, drawing and losing. They got the important tie against England, lost to a feisty Wales team but beat the most disappointing team in the tournament Russia in a big 2-1 going on 5-1 game. Slovakia are an interesting team because against Russia they played a much more counter attacking game and looked like they wanted the goals. Against England it was more about just not letting England score. They barely mustered any attempts on Joe Hart and now they're struggling a little bit with injuries.
Let's see the odds:
Germany vs Slovakia Match Betting Odds:
Germany: 2/5, 1.40,-250
Slovakia:9/1, 10.00, +900
Draw: 10/3, 4.33, +333
Germany vs Slovakia Match Betting Tips:
Germany are the biggest favourites in all of the knockout stages at 2/5 odds. France are next at 4/9 then England at 11/20.
And I get why Germany are the biggest favourites – I really do – but this is one where I see value in the draw.
Germany are a team with a very scary confidence about them. They just keep coming forward expecting to score. And that's great – but it's like there are no clocks for them – time is not an issue. So whether it's 3 minutes in or 3 minutes left to go – they'll still attack in the exact same fashion.
Just look at previous international tournaments and how tight their results are post-group stage. Well – expect the Brazil game in the World Cup! But Germany for the most part do play very slow and just grind away again and again.
It'll take a big defensive performance from Slovakia but they know what's coming to them. They might be a bit tired after the England game but they have a few days to rest up and prepare – and they also have quite a few dangerous players on them like Weiss.
It's risky but hey that's why we have such good odds. I think there's enough value to take the draw in this one.
Follow @SBTSportBetting