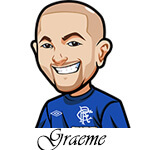 A big game for everyone in the United Kingdom takes place on Thursday, June 16th with Wales taking on England. That Group B clash will be the 2nd one of the 2nd round of group games, with Russia vs Slovakia taking place the previous day.
Wales currently lead the group after an excellent victory over a tough Slovakian team. Coleman went with a very interesting lineup with Williams, Ramsey and bale all attacking and left Vokes and Robson-Kanu as subs. It took Slovakia a while to figure that out and in the meantime, Bale put Wales ahead with a great free kick. Slovakia brought the game back level, but Wales were able to pick up a big win with Robson-Kanus mishit kick. Gotta love it.
England had heartbreak with a 1-1 draw with Russia. Russia tied it up in the dying minutes. All things considered it was a very poor performance from England. They were leaps and bounds ahead in quality in terms of the players and Russia looked even poorer than I expected. England really need to be more ruthless and also show more creativity in their attacks. They looked flat and like a team playing for the draw rather than the win.
England vs Wales Match Betting Odds:
England: 1.61, 8/13, -163
Wales: 7.00, 6/1, +600
Draw: 3.80, 14/5, +280
[colored_box color="blue"]Best odds for England vs Wales are available at Bovada - $200 in free bets and accepts Americans..[/colored_box]
England vs Wales Match Betting Tips:
Sorry Wales fans – but I think England are going to take this one.
England know they need to up the tempo. This is a crucial game for them and they're very familiar with all of the Welsh players, plus the danger that Bale poses. They will need to be wary of the counter attack obviously but the English defense is solid, and Joe Hart is an erratic but excellent goalkeeper and it'll take something special to beat him.
With all of Englands attacking options I think we'll see a more attack orientated team and some changes to mix it up here. However there's a bit of an issue with the Welsh goalkeeping situation. Wayne Hennessey was out of the first game and Danny Ward looked extremely shaky.
if Hennessey is in I see a more tighter game. So my betting tip is based on who is in goal.
[colored_box color="blue"]If Wayne Hennesey is in net, bet England to win by a winning margin of 1. If Danny Ward is in net, I like England to win by at least 2 so bet England -1. You can bet either of these at Bovada - $200 in free bets and accepts Americans..[/colored_box]
England vs Wales Prop Bets:
It's a bit tricky to do the prop bets for this one as my main thought on how the game goes is based on the goalkeeper.
I don't think Rooney will play in just that midfield role as much this game. I think we'll see him involved in the attacks more. I'm going to bet on Wayne Rooney anytime goalscorer. Picturing him sneaking a nice header in off a cross.
[colored_box color="blue"]You HAVE to bet the goalscorer bets at Bovada - $200 in free bets and accepts Americans..[/colored_box]