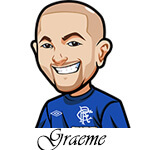 Follow @SBTSportBetting


[Get Exclusive Tips on our Patreon, Ad-Free
]
Detroit Tigers pitcher Armando Galarraga had a great chance to achieve not just a no hitter, but a perfect game on June 2, 2010, while playing against the Cleveland Indians. He would have joined the twenty other pitchers in Major League history to pitch a perfect game. With two outs, Jim Joyce ruled that Jason Donald was safe after he hit a grounder to first. Galarraga still pitched one hell of a game, facing 28 batters, throwing 88 pitches, 21 balls and 67 strikes. He struck out three batters. The Indians won the game 3-0. The infamous game played between the Tigers and Indians now goes by many names like the "Galarraga game", the "Imperfect Game", and the "28 out perfect game".
Can you imagine betting this one at a sportsbook like powerplay? I think you'd be just a tad upset with the outcome. As far as we know, no online sportsbooks or Las Vegas sportsbooks paid out as if he had thrown a perfect game.
The game was played less than a month after Dallas Braden pitched a perfect game for the Athletics, which Joyce was on the umpiring crew for.
How it started
Top of the ninth inning, Austin Jackson, Tigers' center fielder, made an over-the shoulder-catch while on the run on a ball hit by Mark Grudzielanek, for out number one. A play that has been compared to the leaping catch made by DeWayne Wise's at the wall in the ninth of Mark Buehrle's perfect game in 2009. Mike Redmond grounded out, for out number two.
Then up came Jason Donald. He hit a soft grounder to Miguel Cabrera, who was playing first base, who moved far to his right to get the ball. He threw to Galarraga, who covered first, who caught the ball just barely before Donald touched first. Should have been the third out, but Jim Joyce called Donald safe, giving him and the Indians their first hit of the game, which was ruled an infield single. Replays showed that he was out. Galarraga was stunned at this call, and fans at Comerica Park (where the Tigers play) silent. When Galarraga went back to work, the fans started to boo.
Donald would make it to third due to defensive indifference two times while the next batter, Trevor Crowe was at-bat. Crowe would ground out to Brandon Inge, making the final out of the game. The Tigers won the game 3-0. Carbrera continued to argue with Joyce while Galarraga retired Trevor Crowe. Armando Galarraga wound up with a one hit shutout.
Bud Selig never said that he would not reverse the call. That being said, a future change does not seem likely, and an MLB source said that Selig changing his mind on this matter is not likely.
Repercussions
Joyce apologized to Galarraga and cried after the game after realizing that he had made the wrong call. Galarraga understood and forgave the mistake. He told reporters that nobody's perfect. He was one of the many people inside Major League Baseball who voiced their support for Joyce. Joyce even appeared with Galarraga before the media and apologized for the error, which is unusual for an umpire to do so. Both men were praised for their sportsmanship when handling the situation.
Joyce indicated while being interviewed by reporters that his family had been targeted. Officials inside MLB would confirm if specific threats of harm were made.
Bud Selig, Major League Baseball commissioner, did not change the call in this game, but did decide to look into expanding the use of instant replay in future games after many umpiring controversies before this game. Joyce has admitted that the game should have ended differently. Bud Selig realized that the human element was integral to baseball, but that the mistakes on the field needed to be addressed. The call in this game and other things, it made it necessary to instant replay covering other areas besides home runs, examine the umpiring system, and other related features.
Armando Galarraga, Jim Joyce, and co-author Daniel Paisner, released a book to talk about what happened during and after this game. MLB put a rule in place a year after this happened that Joyce cannot umpire any game that Galarraga pitches in. Because the pair wrote a book together, the two are technically business partners and MLB felt it may cause Joyce to not be as impartial as he should be. A similar rule is in place for umpire Jim Wolf, who cannot be the home plate umpire when his younger brother Randy Wolf pitched.
Follow @SBTSportBetting