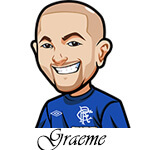 Follow @SBTSportBetting
The final games in Group C of Euro 2016 take place on Tuesday, June 21st with both of them kicking off at the same time. Poland will take on Ukraine which I cover in a different article, and Germany will take on Northern Ireland.
Germany are yet to concede in Euro 2016, although their goalscoring so far has been quite disappointing. They defeated Ukraine 2-0 with one of those late counter goals to cement it, and their offense looked woefully ineffectual against Poland. If anything Poland had the best chance of that match. Regardless – Germany top the group and need just a draw to make sure qualification is automatic.
Northern Ireland meanwhile will surely come into this one battling for a win. They know that Poland are playing a Ukraine team who haven't won a game yet and are officially eliminated. That makes it very likely that Poland will walk all over them. So only a win can cement Northern Irelands place in the next round. Are they able to follow up their impressive victory over Ukraine with arguably the biggest win in their history? It'll be an interesting one for sure.
Germany vs Northern Ireland Match Betting Odds:
Germany: 2/7, 1.28, -350
Northern Ireland: 9/1, 10.00, +900
Draw: 9/2, 5.50, +450
Germany vs Northern Ireland Match Betting Tips:
Unfortunately as expected, the Germans are huge favourites going into this one. I was hoping that Northern Irelands incredible win might upset matters somewhat but that did not happen.
I love that Northern Ireland won last time – especially because I had backed them. Just like I backed Germany/Poland draw, making it a 10+ unit day. And now the odds are even better – yet I am struggling to back Northern Ireland.
Germany are just too damn good. Yeah they grinded out the result against Poland and didn't look too good in doing so. But they still absolutely dominate possession and I get scared thinking of Northern Ireland trying to break them down. I've thought about this game for days and days and the end result is I just can't see by the Germans.
However on the other hand – I can't ignore that value. If you run this game 8 times Northern Ireland win at least once surely. It's football – we've all seen it happen before.
So even though I don't think they'll do it, I'm going to recommend a small bet on Northern Ireland at 9/1 odds.
However I see Germany winning this game 1-0 or 2-0 and I think they get a clean sheet for sure. So it's up to you how you want to bet based on that. I'm going to take the bet of Results/Both Teams to Score available at Bovada - $200 in free bets and accepts Americans. for a nice price, and I'm going to bet Germany to win, and NO for Both Teams to Score.
Germany vs Northern Ireland Prop Bets:
I'm happy with the two bets above but Under 2.5 Goals is a current hot price at Bovada - $200 in free bets and accepts Americans. so I'd be betting that.
Follow @SBTSportBetting