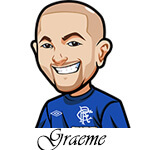 Follow @SBTSportBetting
The 2nd favourites to win Euro 2016 are Germany, and we'll see them in action on June 12th. They're the 3rd and final game of the day after the other Group C teams, Northern Ireland and Poland, have already played.
Germany will be looking for a much better performance in Euro 2016 than in Euro 2012 where they were eliminated by Italy in the semi-finals. They won all 3 games in the group stage there with key wins over Portugal, Netherlands and Denmark in the Group of Death. So do the 2014 World Cup Champions have what it takes to win another big tournament?
Their opponents, Ukraine, are only here after winning in the playoffs. They came 3rd in qualfiication in Group C behind Slovakia and Spain. To their credit they were solid defensively with just 4 goals conceded in 10 games, which is a formidable record. In the playoffs they beat Slovenia 2-0 and then tied 1-1 with them in the replay – although that was a late goal while Slovenia threw everything at the Ukraine defense.
Germany should be pretty heavy favourites. Let's see the betting odds:
Germany vs Ukraine Match Betting Odds:
Germany: 1/2, 1.50, -200
Ukraine: 13/2, 7.50, +280
Draw: 14/5, 3.80, +650
Germany vs Ukraine Match Betting Tips:
Such a massive tournament for Ukraine and it's going to be a really interesting game.
In Euro 2012, we saw a very tight Germany in the opening games. Understandable with how tight that group was. They had another tough group in the World Cup, and we saw a more open Germany as they blasted Portugal 4-0, and then drew 2-2 with Ghana before a tight 1-0 win over the United States of America.
Germany really know how to dictate a game. If they want to make a statement they can usually do it but they also know how to really stifle a game such as the USA 1-0 result. It's interesting though because Germany really weren't the machine many tout them to have been. Yes they beat Brazil 7-1 but they also struggled to beat Algeria and drew with Ghana. Even in the Euro 2016 Group qualification it was a bit of a struggle at times and they were lucky to win it.
I have to admit I see a few chinks in the armour with Germany. I came into this article thinking I may tip Germany -1 but after analyzing everything I think this could be ripe for a shock and the price is right.
I'm going to place a bet on Draw or Ukraine.
Germany vs Ukraine Prop Bets:
Thomas Muller scored goals in 6 different games throughout the qualification phase. 5 of those games he was the first person to score a goal in the game. To me that's a good indicator that he is going to be the first goalscorer in this game.
That's the bet I am making – Thomas Muller to score first. The odds are a juicy 4.33 or 10/3 odds which is a really nice price looking at the stats.
Follow @SBTSportBetting