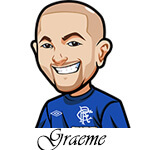 Group C of Euro 2016 kicks off on Sunday, June 12th with Northern Ireland vs Poland. The game following that will feature the other two teams in Group C – Ukraine vs Germany.
With Germany expected to run riot over the group this is a big one for both teams. Northern Ireland got here by actually winning their group – over the likes of Romania, Hungary, Finland and Greece. An extremely impressive campaign for them as it was a tough battle and featured wins like 2-1 over Hungary away, after being down 1-0 with 10 minutes left. They also showed how to protect a lead with a solid win over Finland after being up 2-0 after 38 minutes.
Poland qualified as Group D runners up with Germany barely winning that group. Poland were a tough match and scored 33 goals in a tight group featuring Eire and Scotland as well. Poland had some impressive victories including a 2-0 win over Germany and probably could have won the group if not for an injury time goal aganst them when they played Republic of Ireland.
Let's check out the odds for this one:
Northern Ireland vs Poland Match Betting Odds:
Northern Ireland: 9/2, 5.50, +450
Poland: 4/6, 1.66, -150
Draw: 5/2, 3.50, +250
[colored_box color="blue"]Best odds for Northern Ireland vs Poland are available at Bovada - $200 in free bets and accepts Americans..[/colored_box]
Northern Ireland vs Poland Match Betting Tips:
Well it should be no surprise what I think about this one – in my Group C Winners article I suggested betting a group forecast which would have Germany win, Poland 2nd, Ukraine 3rd and Northern Ireland 4th.
I think that's the way it will go and it's possible Poland could even beat Germany to the top – although I don't see it. I think Germany were caught unaware by how good Poland had gotten in that first game and they'll give them a thumping.
4/6 odds is a bit of a tricky one but I think it's still got value. Northern Ireland are good but man, Poland are a top tier team and Robert Lewandowski is going to have a field day here.
Personally I'm a lot more happy with my prop bet and I'm not sure if I'll bet Poland to win. But if you want to bet on the match, Poland is the way to go.
[colored_box color="blue"] Best odds and the best promotion is available at Bovada - $200 in free bets and accepts Americans..[/colored_box]
Northern Ireland vs Poland Prop Bets:
This is where I see most value and it's on Over 2.5 Goals.
Over 2.5 goals in this one is at 27/20 odds or 2.35 if you like the decimal system and that's a tremendous price. It's featuring a game with two prolific goalscorers in Lewandowski and big Kyle Lafferty. Lafferty scored 7 goals in qualification as Northern Ireland scored 16 goals overall. They also conceded 8 which is almost a goal per game.
Lewandowski of course scored 13 and what's notable is Poland scored 33 and conceded 10. There were goals a crazy in the Poland games and when you look at comparable opposition with Northern ireland such as Scotland and Republic of Ireland, 3 of their 4 games went over 2.5 goals.
I think this is a terrific bet and one of my favourite bets of the opening games.
[colored_box color="blue"]The best place to bet Over 2.5 goals and where I place all Over/Under bets is Bovada - $200 in free bets and accepts Americans..[/colored_box]