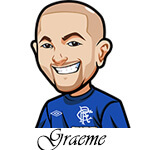 Round 2 of the Group A fixtures takes place on June 15th, 2016 with Switzerland vs Romania first up. Albania vs France will follow that game.
The 2nd favourites in Group A, Switzerland, got off to a winning start against Albania and will now take on the 3rd favourites, Romania. They'll be hoping to secure a victory here before they take on the favourites France. Switzerland scored in the 5th minute against Albania with a goal from Schar and that was all that was necessary. Both teams had some great chances but it was a dominant performance from the Swiss who should have won by more.
Romania lost to France in very unlucky fashion. After going 1-0 down just around the hour mark, they equalized with a penalty and looked like they would hold on for a draw. Payet scored an incredible goal though to win it in the 89th minute for France. Romania could potentially play for the draw here knowing that goal difference may work in their favour.
Switzerland vs Romania Match Betting Odds:
Switzerland: 2.25, 5/4, +125
Romania: 3.60, 13/5, +225
Draw: 3.25, 9/4, +260
Switzerland vs Romania Match Betting Tips:
The best encounters in the group stages are always between the teams expected to battle for 2nd, and this should be a good one because both teams will see it as winnable.
However I cannot look beyond Romania here.
We saw some strong counter attacking football from them against France. In the qualification stages, they played a very tight defensive game and got a good few goals on the counter in there too.
Like I said a draw isn't the worst thing for Romania because they have the potential edge on goal difference having lost by just one to France, and Switzerland beating the whipping boys of the group by just 1 goal.
More importantly was the Switzerland game. Albania showed that counter attacking worked very well against them and with a bit of pace it looks to be a disaster for the Swiss in my opinion.
I'm on Romania to win although if you want to play it safe, Romania or Draw is a good bet too.
Switzerland vs Romania Prop Bets:
One of Romanias top goalscorers in qualifying was Bogdan Satncu. He scored twice there, and he scored against France as well as had another great goalscoring chance.
Stancu has the pace and is also a strong battler in one on one situations. He's got a lot of counter attack goals in his career, and if Romania are going to play as I expect them too then Stancu will be involved in and hopefully score the goal..
I'm going to take Bogdan Stancu to score anytime. I've got him as the Top Romanian Goalscorer so that would be icing on the cake and the 5/2 odds are a nice price.