F1 2018 Schedule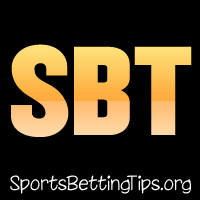 By
Posted:
February 21, 2018
The 2018 Formula One season is upon us and we have the full calendar of 2018 events for you to check out.
There have been a lot of changes during the offseason and this season should look much different. McLaren has switched power unit suppliers from Honda to Renault this year as they didn't think that they were supplying competitive power units. This led to Toro Rosso parting ways with Renault and replacing them with Honda units. In order to amke that deal work, Red Bull Racing loaned Carlos Sainz Jr. to Renault.
Toro Rosso also singed 2016 GP2 series champion Pierre Gasly as well as 2-time World Endurance champion Brendon Hartley to their team as full-time drivers for the 2018 season. The Formula 2 champion, Charles Leclerc, will make his Formula One debut with Sauber.
This season will also see the introduction of a new cockpit protection device known as the "halo" for the 2018 season.
Let's take a look at the 2018 Formula One Schedule.
Australian Grand Prix: First up on the tour we hit Melbourne on March 25th, 2018. Sebastian Vettel won it last year here for the 2nd time and he'll be going for his third time winning it, as will Lewis Hamilton.
Bahrain Grand Prix: The controversial Bahrain Grand Prix takes place on April 8th this year. Sebastian Vettel won last year's race and is currently tied with Fernando Alonso at three wins at this race. He'll go for sole possession of that title this year.
Chinese Grand Prix: Shanghai brings us the third race of the season on April 15th. Lewis Hamilton has owned this race over the years as he's won three of the past four and five total at this track.
Azerbaijan Grand Prix: The second ever AzerbaijanGrand Prix takes places on April 29th. Last year's race was won by Daniel Ricciardo.
Spanish Grand Prix: From one of the newest races to one of the oldest, the Spanish Grand Prix takes palce on May 13th. The first Spanish Grand Prix actually took place in 1913 as a tour car race.
Monaco Grand Prix: One of the most prestigious races in sport and part of the Triple Crown of Motorsport, this one comes to us on May 27th.
Canadian Grand Prix: Lewis Hamilton will attempt to tie Michael Schumacher for the most wins at this course with a win here. He's won this race three years in a row and goes for four on June 10th.
French Grand Prix: This race has been absent since 2007 and makes it's return on June 24th.
Austrian Grand Prix: This race returned in 2004 after a ten year absence. Last year's race was won by Valterri Bottas. This year's event takes place on July 1st.
British Grand Prix: The 87th time this race will be run takes place on July 8th. Lewis Hamilton will attempt to become the all-time winner at this race as he's won the last four years and is tied with two others with five total wins.
German Grand Prix: After a two-week layoff, Formula One heads to Germany on July 22nd. This will be the 76th version of this race.
Hungarian Grand Prix: A week later we head to Hungary on July 29th for this race. Last year's race was won by Sebastian Vettel, but Lewis Hamilton is tops at this track with five total wins.
Belgian Grand Prix: A long lay off after Hungary ends on August 26th wiht this race. Last year's race was won by Lewis Hamilton and Mercedes have taken this race three straight years.
Italian Grand Prix: Lewis Hamilton will hope to tie the great Michael Schumacher with five wins at this track on September 2nd.
Singapore Grand Prix: This race made its return in 2008 after an over 30 year break. Sebastian Vettel and Lewis Hamilton have been in a battle for dominance since then. Of the 10 races, Vettel has won four and Lewis Hamilton has won three. We'll see who makes the next move on September 16th.
Russian Grand Prix: This race actually ran in 1913 and 1914 and stopped running for 100 years. The return in 2014 was once by Lewis Hamilton and he did it again in 2015. This year's race takes place on September 30th where Valtteri Bottas will look to repeat.
Japanese Grand Prix: Mercedes has dominated this race over the past four years, winning all of them with Lewis Hamilton taking three wins. On October 7th they'll look to continue their dominance.
United States Grand Prix: Lewis Hamilton has won the last four years and five of the six since the race moved to Austin in 2012. He'll get another chance at it on October 21st.
Mexican Grand Prix: Max Verstappen got his only win of the 2017 season last year at this course. The race takes place on October 28th and could be important for points standings.
Brazilian Grand Prix: The penultimate race of the season takes place on November 11th. Sebastian Vettel won last year's race and he is the currently leader at this course among active drivers.
Abu Dhabi Grand Prix: The final race of the season takes place on November 25th in Abu Dhabi. This race began in 2009 and it's history is made up of active racers. Sebastian Vettel and Lewis Hamilton are tied at three wins each. Last year's race saw Valtteri Bottas win.
#1 Sportsbook Online for Americans

Good deposit bonus, lot of unique bets & props. Excellent mobile & live betting.