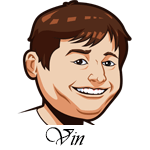 Follow @SBTSportBetting
The 2018 MLB Win Totals have been posted by 5Dimes and they are pretty interesting.
The thing that stands out to me is how high some of these numbers are. The Astros at 97.5, the Cubs at 93.5, the Indians at 94.5, the Dodgers at 96.5, the Nationals at 92.5 and the Yankees at 94.5. This are some crazy high win totals and it just shows how top heavy the league right now. The Red Sox at 90.5 are the seventh best total in the league. That's insane.
The top heavy AL leaves room for just one Wild Card team to come from the Mariners, Angels, Rangers, Twins, Rays and Blue Jays. That spot is, hypothetically, against the loser of the Red Sox and Yankees AL East battle. That doesn't seem like much of a reward and you have to wonder if some of these teams will call it quits midway through the season.
Oakland is a sleeper over team for me as well. They always have young pitching in that organization and the offense really exploded last season after adding Matt Olson and Matt Chapman to the lineup.
The NL is slightly better with just the Cubs, Nationals and Dodgers seemingly set in stone. The Brewers, Rockies, Diamondbacks, Cardinals, Mets and Giants should all be good this year and battle for those Wild Card spots.
Complete win totals for the 2018 season are below:
Arizona Diamondbacks – MLB Regular Season Wins
ARI regular season wins over 85½
 +100
ARI regular season wins under 85½
 -120
Atlanta Braves – MLB Regular Season Wins
ATL regular season wins over 74½
 -140
ATL regular season wins under 74½
 +120
Baltimore Orioles – MLB Regular Season Wins
BAL regular season wins over 72½
 -110
BAL regular season wins under 72½
 -110
Boston Red Sox – MLB Regular Season Wins
BOS regular season wins over 90½
 -155
BOS regular season wins under 90½
 +135
Chicago Cubs – MLB Regular Season Wins
CUB regular season wins over 93½
 +100
CUB regular season wins under 93½
 -120
Chicago White Sox – MLB Regular Season Wins
CWS regular season wins over 67½
 -135
CWS regular season wins under 67½
 +115
Cincinnati Reds – MLB Regular Season Wins
CIN regular season wins over 73½
 -140
CIN regular season wins under 73½
 +120
Cleveland Indians – MLB Regular Season Wins
CLE regular season wins over 94½
 -120
CLE regular season wins under 94½
 +100
Colorado Rockies – MLB Regular Season Wins
COL regular season wins over 82½
 +120
COL regular season wins under 82½
 -140
Detroit Tigers – MLB Regular Season Wins
DET regular season wins over 67½
 +110
DET regular season wins under 67½
 -130
Houston Astros – MLB Regular Season Wins
HOU regular season wins over 97½
 -105
HOU regular season wins under 97½
 -115
Kansas City Royals – MLB Regular Season Wins
KAN regular season wins over 71½
 +100
KAN regular season wins under 71½
 -120
Los Angeles Angels – MLB Regular Season Wins
LAA regular season wins over 84½
 -120
LAA regular season wins under 84½
 +100
Los Angeles Dodgers – MLB Regular Season Wins
LOS regular season wins over 96½
 -130
LOS regular season wins under 96½
 +110
Miami Marlins – MLB Regular Season Wins
MIA regular season wins over 64½
 -105
MIA regular season wins under 64½
 -115
Milwaukee Brewers – MLB Regular Season Wins
MIL regular season wins over 84½
 -105
MIL regular season wins under 84½
 -115
Minnesota Twins – MLB Regular Season Wins
MIN regular season wins over 83
 -110
MIN regular season wins under 83
 -110
New York Mets – MLB Regular Season Wins
NYM regular season wins over 81
 -130
NYM regular season wins under 81
 +110
New York Yankees – MLB Regular Season Wins
NYY regular season wins over 94½
 -120
NYY regular season wins under 94½
 +100
Oakland Athletics – MLB Regular Season Wins
OAK regular season wins over 74½
 -115
OAK regular season wins under 74½
 -105
Philadelphia Phillies – MLB Regular Season Wins
PHI regular season wins over 76½
 -115
PHI regular season wins under 76½
 -105
Pittsburgh Pirates – MLB Regular Season Wins
PIT regular season wins over 73½
 +110
PIT regular season wins under 73½
 -130
San Diego Padres – MLB Regular Season Wins
SDG regular season wins over 71½
 +100
SDG regular season wins under 71½
 -120
San Francisco Giants – MLB Regular Season Wins
SFO regular season wins over 84½
 +105
SFO regular season wins under 84½
 -125
Seattle Mariners – MLB Regular Season Wins
SEA regular season wins over 81½
 -115
SEA regular season wins under 81½
 -105
St. Louis Cardinals – MLB Regular Season Wins
STL regular season wins over 85½
 -125
STL regular season wins under 85½
 +105
Tampa Bay Rays – MLB Regular Season Wins
TAM regular season wins over 77½
 +125
TAM regular season wins under 77½
 -145
Texas Rangers – MLB Regular Season Wins
TEX regular season wins over 77½
 +110
TEX regular season wins under 77½
 -130
Toronto Blue Jays – MLB Regular Season Wins
TOR regular season wins over 81½
 -105
TOR regular season wins under 81½
 -115
Washington Nationals – MLB Regular Season Wins
WAS regular season wins over 92½
 -135
WAS regular season wins under 92½
 +115
Follow @SBTSportBetting