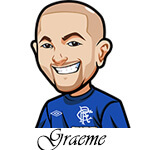 Follow @SBTSportBetting


[Get Exclusive Tips on our Patreon, Ad-Free
]
The Canadian Football League is a league that I have been betting on for years. I had a website dedicated to CFL betting tips which I ran for over a decade, and have found it a very profitable sport to bet.
I live in Canada, so I have always had easy access when it comes to watching the games. One thing I noticed early on when watching the CFL and making some casual sports bet, was just how off many of the set lines were for games.
It reminded me of when I started betting the WNBA back in 2007, although not as bad. Back then, it seemed if two teams had played before, the sportsbooks would set the line based on what the score was in the first match. So if one team won by 7 points, they would be -7 for the next game. This wasn't taking in any other factors such as injuries, roster changes, form etc.
While the CFL lines weren't that bad, it did seem that with the CFL not getting a lot of attention, it was a very beatable sport betting wise.
The CFL is starting to get a lot more attention in the gambling community, especially with FanDuel becoming the official CFL Sponsor in the Summer of this year.
They have joined various other sponsors such as the Bank of Montreal, Purolator and Safeway.
With the popularity of betting on the CFL rising, I wanted to provide some betting tips for those looking to get into it.
#1: Injuries Matter. A Lot.
One thing I learned from my years of CFL betting is just how big a factor injuries can be. In the NFL, injuries are still a big factor of course, but all the teams there usually have enough depth. Unless it is a key position or a key player, they have someone who can come in and cover the position with minimal difference.
The CFL doesn't have that sort of depth. Therefore, the injury of just one offensive lineman can make a big difference in how that team will perform that week, and increase the pressure on the quarterback a lot.
Injury reports are more important in the CFL than in many other sports, no matter the position.
#2: Sometimes The Lines Just Don't Make Sense
If you are a seasoned sports bettor, chances are that you won't look at the betting line initially. You do the work, you study the data, you look at the injury reports, form charts and previews. Then you make your own line up based on that, and only then do you check what the sportsbook line is.
Just as I do for NFL, NHL etc – I do the same for CFL. And one thing I learned fast was that sometimes the lines just didn't make sense at all. Truthfully, I've spoken to a couple of linesmakers for the CFL at some sportsbooks, and it gave me the impression that they didn't know how to accurately set the lines either.
If you study everything and come to the conclusion that the Eskimos should be -6.5 favourites, but then look at the line and see they are actually 5 point underdogs? Well, the first thing you should do of course is your due diligence and make sure there is nothing you are missing such as late injury news.
But more often than not, I found my estimations were bang on, and that the sportsbook line was off.
So if the sportsbook line surprises you – don't sweat it. I didn't.
#3: Don't Pay Attention to Historical Data
By historical data, I don't mean current season data but past season data.
Often in sports, you can pay attention to that. Even if it's the first game of a new season in the English Premier League, you generally know how Jurgen Klopp is going to line up and approach the game tactically. You know when it comes to the New England Patriots to avoid betting any props involving their running backs as the historical data under Belichick shows that it's a complete coinflip every week.
Not so with CFL. It's best to avoid the first couple of weeks of CFL until you get a good grip on how each team is performing. One mistake I saw people make early on in betting was in relation to overs or unders.
People would bet a lot of unders because the previous season had a lot of unders early on, and so they expected that to be the same. But that just isn't the case at all.
There is a lot of turnover both on the staff and player side that can drastically affect team performances. Just take a minute and glance through many teams season records over the years. You will see teams go from 5-9 one year to 12-6 the next. Base your bets on the current season, not prior seasons.
Finally, pay attention to the conferences and the strength in each. The Winnipeg Blue Bombers may have finished 4th one season in the West with a .500 record, but then you look at the results and see they have beaten every single team in the East. Standings can be a bit misleading in that regard.
Follow @SBTSportBetting