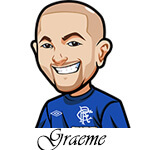 Follow @SBTSportBetting


[Get Exclusive Tips on our Patreon, Ad-Free
]
In this article I'm going to provide a guide on all of the basic soccer bets you can make online. This is not the bets you can make on a particular match – but actual bet types factoring in parlays, accumulators etc.
When you go to place a bet online and are adding your bets to a bet slip, you may see different options and be confused as to what they are and how they work.
The most common bet is of course a single bet or a straight bet. Where you are betting on one particular outcome. So you may bet on Man Utd to beat Arsenal. However after adding that to your bet slip you may also bet on Liverpool to beat Chelsea. You then notice at the bottom of the bet slip additional "Parlay Options" pop up.
This section aims to provide a brief explanation of what those bets are and how they work.
This list is in alphabetical order using the most common type names although you may wish to do a search as I group alternate names in with the most common. Also for betting anything, be sure to be clearing a bonus at all times. It just makes sense to do so and you will find the lines are mostly the same at online sportsbooks, so you don't have to do much line shopping. This 1win bonus code for example is a good one to claim before you start chipping away at betting on soccer.
Accumulator: Also known as a parlay. If you are betting on 4 or more outcomes at once, it's known as an accumulator. This is where all of the outcomes must come in for you to win the bet. However if they come in you get much better odds than if you bet them all individually.
Double: Also known as a Round Robin. Where you are betting on two outcomes to come in for better odds. So let's say you bet Man Utd to win and Liverpool to win and both are 2.00 odds. If you bet $100 on both of those individually and they win, you profit $200 total. However if you bet them as a double, you'd get better odds due to the higher risk. In this instance the profit would be approximately $300 as opposed to $200.
Each-Way Bets: You'll come across these when betting futures normally. For example for the World Cup 2018 you could bet a team to win the World Cup. However you could also choose "Each Way 1/2 2 Places". What this means is that if you bet Spain to win the World Cup at 7.00 odds then choose an each way bet, you have a 2nd bet on them making it ot the final (the 2 places portion) and the 1/2 means the odds you'll get. So it's 1/2 of the 7.00 odds or a 3.50 return for them to make it to the final.
Heinz: This is a bet of 6 different selections and the Heinz consists of 57 different bet types. It has 15 doubles, 20 trebles, then 15 4-pick accumulators, 6 5-pick accumulators and finally an accumulator listing all 6 of the bets.
Single/Straight Bet: The most common type of bet where you place a bet on one particular outcome. You'd bet $100 on Man Utd to beat Liverpool for example. If they win, you win the bet.
Treble: Also known as a 3 play parlay. You're betting on 3 particular outcomes to come in and you need all 3 to come in to profit. If you bet $100 on 3 teams to win at 2.00 odds individually, you'd profit $300 if all 3 came in. However if you bet them as a treble and they came in, you'd profit $700 due to the higher risk.
Trixie: This covers 3 different bets you make and is a combination of 3 doubles and a treble.
Super Heinz: This requires you placing 7 different outcome bets and then it is made up of 120 bet types. 21 doubles and 35 trebles, plus 35 4-team accumulators, 21 5-team accumulators, 7 accumulators made up of 6 of the picks and finally an accumulator covering all 7 outcomes.
Super Yankee: Also known as a Canadian this is based on 5 bets that you make and it is made of 26 different types of bets. There are 10 doubles, 10 trebles as well as 5 4-team accumulators and then a 5 selection accumulator.
Yankee: This covers 4 different bets you make and is actually 11 different bets. There are 6 doubles placed, 4 trebles and also an accumulator covering all 4 teams.
Follow @SBTSportBetting