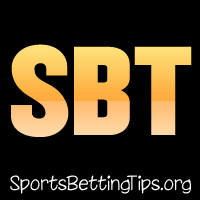 Follow @SBTSportBetting


[Get Exclusive Tips on our Patreon, Ad-Free
]
For several years, sportsbooks required players to place their bets before a game started. However, market demands and technological developments have led to the introduction of in-play betting, changing the entire betting scene.
Join us as we explore the ins and outs of in-play betting, including the advantages, helpful strategies, and popular sports for in-play betting.  
What is In-Play Betting?
In-play betting, also known as in-run betting, allows you to wager on ongoing events. It gives you the freedom to react to real-time events and the situational factors specific to each sport or event, such as goals and points, injuries, tactical changes, and weather.
Typically, wagers place in-play bets through a bookmarker's website or app. Alternatively, you can visit a land casino, depending on your preference.  
Advantages of In-Play Betting
In-play betting is increasingly becoming popular among sports wagers since it offers several benefits. Here are some of them.
Several Betting Opportunities
In-play betting offers a wide range of betting opportunities compared to pre-match betting. Common sports aspects you can bet on include the next goal scorer, specific player statistics, total points, method of the next score, and time-based bets.
Several betting opportunities allow you to find the game aspects to capitalize on and increase your winnings.
Improved Decision Making
Unlike pre-match, in-play betting allows you to place bets depending on current information. You can watch the game's progression, evaluate team performance, and detect momentum shifts before placing your bet. Players who can effectively balance between fast analysis and intuition have a better chance of getting more winnings.
It Increases Engagement and Excitement
In-play betting has made sports wagering more engaging since it requires you to analyze events as they unfold and modify your bets accordingly. Active participation in the game brings a new level of excitement to sports wagering, enhancing your experience.   
In-Play Betting Strategies and Considerations
Knowledge and luck are not enough when betting; you should employ specific strategies to increase your winning chances. In this section, we'll highlight some effective in-play betting strategies.
Timing
Timing is essential in in-play betting. When playing, you have to be actively involved and watch as events unfold. Place your bet on favorable events as soon as they occur. Quick responses and well-timed bets enable you to get more winnings. Nevertheless, you should be extra careful and avoid betting based on brief fluctuations in the odds only to avoid losing your stake.
Explore Different Sportsbooks
Finding different sportsbooks allows you to find events with better odds. This will, in turn, improve your winnings. But odds aren't the only aspect to look forward to. Bonuses are also key when searching for a suitable sportsbook. Furthermore, you also want to have variety in terms of online gambling and betting.  
Having said that, almost all sportsbooks come with a casino section. Besides, this is a requirement by law in the US states that an online sportsbook must partner with a land-based casino. These sites offer players a chance to switch to online casino gambling, where they can enjoy online slots, table games, live dealer releases, and instant win games. And since these online gambling platforms come in all shapes and sizes, Usabonus.com lists the best online casinos you can consider. 
The site also goes the extra mile to suggest some casinos with the best bonuses, such as no-deposit deals, deposit matches, and free spins, just to mention a few. 
Momentum Shifts
Momentum shifts play a crucial role when it comes to in-play betting. Concentrate on the game and note how momentum shifts between teams. When a player or team gains momentum and their performance improves, it can offer lucrative betting chances. On the other hand, if they're struggling or losing momentum, you may benefit from the new circumstances by betting against them or changing your approach.
Exploit Opportunities
In-play betting offers various betting opportunities, including a specific player's performance, the number of goals, total points accumulated by a team or player, and the cards players are likely to get. Bet on several aspects of the game instead of one and boost your payout. However, this doesn't mean you should bet on all of them. Try looking for the areas you're good at and increase your chances of getting more winnings.
Popular Sports for In-Play Betting
There are several sports and that allow in-play betting. Common examples include:
Rugby

Soccer

Cricket

Golf

Horse Racing

Basketball

Boxing

Tennis
Not all sportsbooks offer in-play betting opportunities for these games. Check with your preferred sportsbook to avoid frustrations.
Memorable In-Play Betting Moments
Over time, there have been several memorable in-play betting moments.
Cleveland Cavaliers' NBA Championship in 2016– The 2016 NBA Finals was a game between the Cleveland Cavaliers and the dominant Golden State Warriors, who had a 3-1 lead in the series. The Cavaliers staged an astonishing comeback by winning the next three games and clinched the title. In-play wagers who supported the Cavaliers and placed bets in their favor received significant returns.
Serena Williams' Australian Open Loss in 2019– In the 2019 Australia Open quarter-finals, Serena Williams has a 5-1 lead against Karolina Pliskova. Karolina made a comeback by winning the next six games, and the match ended 7-5, which was a big moment for in-play bettors who supported her.
Liverpool's comeback in the 2018-2019 Champions League– Liverpool lost 3-0 against Barcelona in the 2018-2019 UEFA Champions League semi-final first leg. However, they made a comeback in the second leg and won 4-0, qualifying for the finals.
Follow @SBTSportBetting