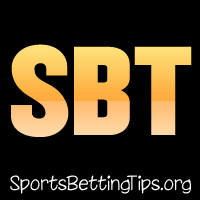 Follow @SBTSportBetting


[Get Exclusive Tips on our Patreon, Ad-Free
]
Gambling is a timeless form of entertainment – one that's built into the fabric of history. However, since the rise of the digital era, traditional gambling has taken on a new shape as casinos and table games move online. This offers a vast new landscape for players to explore for excitement and relaxation.
While there are many benefits that have drawn a large proportion of the existing customer base online, as well as attracting a fresh new wave of players, traditional in-person gambling venues still have a lot going for them.
Many players who've played in-person can be skeptical about the move to a digital platform. Below, we explore the unique experiences and benefits that online gambling can offer versus what keeps traditional gambling holding out.
What makes online gambling better?
Online gambling has exploded into the modern era. Betting, casinos, poker – all have found a brand-new market as people turn to the internet to enjoy their gambling. The market is huge, and it's only set to grow as technology becomes more advanced and online gambling develops even more offerings.
Convenience
One of the primary draws of online gambling is the sheer convenience. At Jackpot Village and other online casinos, you can play your game of choice from anywhere. Desktop software and tablet apps bring the casino experience to the comfort of your own home, and the development of mobile applications means that players can put a bet down or spin a few slots from anywhere at all.
This convenience is perfect for the modern, on-the-go lifestyle, and it's where in-person gambling falls down. It's difficult to find the time to go to a local casino, and not everyone lives in an area with a nearby club.
Broader range of games
In-person casinos are restricted by space and staffing when it comes to games on offer. This isn't a problem for online gambling sites. Players will always find far more games at online casinos, including every game on offer in a traditional casino, such as poker, roulette and slots. Also, at an online casino, players will be able to access an incredible array of variations on traditional casino games, as well as fresh new options that may not be present at a venue such as a bingo or sports betting hall.
Better odds and better bonuses
Due to lower overhead costs, online betting sites have the luxury of offering much better odds than traditional clubs, as they can afford the larger payout when someone hits it big. You can also take your time checking betting tip sites to find out what the experts think before laying down a bet on the next big game.
Higher profit margins also mean that the operators can sink the revenue back into their player base in the form of fantastic bonuses and promotions that you won't find at any in-person casino. Free spins, no-deposit bonuses and rakebacks are all among the fantastic offers that you'll find when joining a new online casino.
More privacy
The privacy of gambling from behind a screen is a massive pro when it comes to games against other players. In competitive games like poker and blackjack in a traditional casino, even the slightest facial tic can give away your bluff. When you're playing online, you have no need to worry about anything but your own skill.
Where does in-person gambling win out?
Of course, it's not all on the upside for online gambling. As it's a relatively new industry, there are still some kinks to iron out, some of which are common to any online operation.
Reduced security and trust
With online gambling, there is always the risk of fraud – for example, rigged games or unlicensed sites. It's important to check that your gambling site of choice is properly licensed by a gambling authority like the UK Gambling Commission. Licensed sites will also use SSL encryption, which helps keep your data safe from any malicious online activity.
Lack of socialization
Gambling had always been an inherently social pastime – from gambling houses in ancient China and a day at the horses to the communal bingo halls of the 60s and today's glitzy, thrilling casinos. By moving online, gambling loses its social draw and the immersive experience of being part of a community of people enjoying the thrill.
However, online gambling sites are seeking more and more to return the social aspect to online gambling, offering chat rooms, online forums and even live casinos, where you play in real time against other players. There's a way to go before these achieve the same atmosphere of in-person gambling but as technology keeps on innovating, it shouldn't take long.
Follow @SBTSportBetting