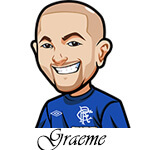 Follow @SBTSportBetting


[Get Exclusive Tips on our Patreon, Ad-Free
]
The online betting industry in Australia has experienced significant growth, with numerous platforms vying for the attention of punters. One of the primary strategies these platforms use to attract new members is the offer of enticing bonuses. Particularly, sign up bonuses on Aussie betting sites have become the focal point of many newcomers. These bonuses can give punters an advantage, but knowing how to identify the best ones is crucial.
These bonuses can be in the form of free bets, deposit matches, or even cash rewards. The intention is to give new users a head start, allowing them to experience the platform without committing substantial funds.
Criteria for Evaluating the Best Bonuses
Transparency and Fair Terms
Not all bonuses are created equal. While a large bonus amount might seem attractive, it's crucial to read the attached terms and conditions. Transparent terms indicate a trustworthy site. Watch out for excessive wagering requirements or tight timeframes that might make it difficult to utilize the bonus fully.
Size of the Bonuses
Many platforms try to captivate potential users with generous bonuses in the competitive Australian online betting arena. However, bigger is not always synonymous with better in the context of betting bonuses. While a substantial bonus might catch the eye initially, the associated terms can sometimes limit its real value.
For instance, some Australian platforms may offer a whopping $500 sign-up bonus, but the attached conditions might necessitate a punter to wager ten times that amount before any withdrawal. A more modest $100 bonus with a lower wagering requirement can provide more real value to an Aussie bettor.
Platform Reputation
The reputation of a betting platform plays a pivotal role in ensuring a punter's peace of mind, regardless of if that is either sports betting or casino gambling. Before getting enticed by a hefty bonus, looking into the platform's reputation in the community is paramount.
User reviews, feedback on local forums, and the platform's history in handling disputes provide valuable insights. Moreover, Australia has strict regulations for online betting, and a reputable platform would adhere to these standards. Trustworthy sites promise potential wins from bonuses and ensure a hassle-free withdrawal process aligning with Australian financial standards.
Tips for Spotting Quality Bonuses
Check Bonus Comparison Sites
There are websites dedicated to comparing sign up bonuses from various platforms. These sites can be instrumental in quickly identifying top offers and their associated terms.
Engage in Online Betting Communities
Online communities, forums, and groups of punters often share their experiences and recommendations. Engaging in these communities can lead to discovering lesser-known but quality bonuses.
Optimizing the Use of Your Bonus
After securing a quality bonus, it's crucial to use it effectively. Here are some strategies:
Diversify Your Bets
Spreading your bets across different markets can mitigate risks. Instead of placing all your bonuses on a single high-stakes bet, consider multiple smaller bets to increase your chances of returns.
Stay Informed
Staying updated with the latest in sports, race conditions, team updates, and other relevant information can aid in making informed bets.
Set a Limit
Even with a bonus, having a clear betting strategy and set limits is vital. This approach ensures that you're betting responsibly and not getting carried away.
Final Thoughts
The Australian betting landscape offers myriad opportunities for both seasoned punters and newcomers. With bonuses being a significant draw for many, it's imperative to approach them with a discerning eye. By evaluating key features and implementing best practices, bettors can significantly enhance their online betting experience.
Follow @SBTSportBetting