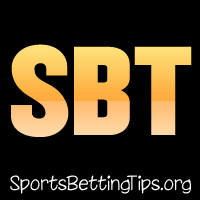 Follow @SBTSportBetting


[Get Exclusive Tips on our Patreon, Ad-Free
]
Betting on hockey can be confusing for a newcomer with a lot of terms that might not be familiar to you. That's why we put together this list of NHL game bets with a quick explainer on how they work with an example when necessary.
There is a lot to get here with a motherlode of betting options for hockey games. It is a great thing to read through though because knowledge is power when it comes to betting on hockey.
For the examples I will use American Odds. For those not familiar, -110 in American odds is 1.90 in Decimal and 10/11 in Fractional.
Okay, let's get to the bets.
Common NHL Bets:
The three main bets for NHL are spread or puck line, win/moneyline, and total. There are also three-way bets.
Spread/Puck line: Similar to a runline in baseball, this number is always set at -1.5 for the favorite. If you bet on the favorite -1.5, you need them to win by two goals or more. If you bet on the underdog at +1.5, you need them to lose by one goal or win/tie.
There will be a moneyline attached to this so for a close game, a +1.5 line might be -200. This means that the sportsbook thinks it will be a one goal game so you'd have to put extra for that extra goal. A $200 bet would pay $100, a $100 bet would pay $50. This also works the other way where a +1.5 will have a positive moneyline so a -1.5 will be at +175 meaning a win would pay $175 on a $100 bet.
Win/Moneyline: This is a straight bet on who will win the game. However, not all teams are created equal so the moneyline fluctuates on how close the game is.
For example, the Lightning are a big favorite over the Blue Jackets. The Lightning are -188 to win meaning you have to bet $188 to win $100. The Blue Jackets are an underdog at +170 which means if you bet $100, it pays $170 on an upset.
This number changes from game to game based on multiple factors including record, home/road record, recent schedule, and more.
Total – Over or Under: This is a set amount of goals that will be scored in the game. For example, a total of 5.5 goals means that for the over to win there needs to be six or more goals scored. It doesn't matter how the goals are scored. One team could win 6-0 and that would be an over.
3-Way Moneyline: The three-way moneyline is basically "what happens if there is a tie?" With this bet, you are betting what will happen at the end of regulation. So if the Kings are playing the Coyotes you can bet one of the following: Arizona Coyotes +180, Draw +295, or Los Angeles Kings +115.

Additional NHL Match Bets:
Alternate Spread: With alternate spread you can choose to lay more or less than the -1.5. Let's say the Kings are favored by -1.5 against Arizona. You could then bet the Kings +1.5 (-350) or -2.5 (+330). In the latter case, you'd need them to win by three or more goals.
You can bet the opposite as well with the underdog Coyotes. -1.5 (+245) or +2.5 (-500) so you are paying a lot extra for the extra goal or you are getting paid big if they pull an upset.
Alternate Total: This is the same as the above, but you can bet more or less goals. If the total is 5.5 then you can bet the total, over or under, at any number from 4.5 to 7.5. The odds shift based on how likely or unlikely they are. So Over 7.5 goals would pay +360 as that is a really high scoring game. Under 7.5 goals, a very likely outcome, would cost -575 to bet.
Correct Score: A very tough bet that pays very well if it hits. You have to hit this exactly to win though so there are a ton of options. Each team has odds with every possible scoring combination from 1-0 to 6-5.
NHL 1st/2nd/3rd Period Bets:
A great thing about the NHL is that you can bet on each period.
Moneyline: A straight-up moneyline bet, but only for that period. Anything that happens before or after that period doesn't matter. Only that period.
Spread: A -0.5 or +0.5 set on a team that you can bet on. A 0-0 period would have the +0.5 winning.
Total: This is a total set at a fraction of the game's total. A game total of 5.5 might see each period with a total of 1.5 goals. You can then bet over or under on that number.
3-Way Period: You can bet on either team or a tie for the specific period you're watching.
1st Period Correct Score: A correct score bet where you have to perfectly predict the score for a single period.
Highest Scoring Period: You can bet on each period or a two periods to tie.

NHL Scoring Props / NHL Player Props:
Team scoring first wins the game?: A simple bet on if the team that scores first will also win the game. It does not matter which team, only that the team holds on to win the game.
First team to 3 goals: A bet on which team will get to three goals first. It doesn't matter who wins, only who scores three goals first.
Both teams to score in regulation: A Yes or No bet on if both teams will score. Basically, a bet against a shutout on either side. You can also bet this for each period.
Odd/Even: A bet on if the final score will total up to be an odd number or even number. A total coin-flip bet.
Team to score first: What team scores first? A bet on each side, typically with the favorite being the favorite.
Margin of Victory: A bet for regulation time. You can bet either team by 1 goal, 2 goals, 3 or more goals, or a tie.
Player Goals: A bet on if a specific player will score a goal in a game. This can either be an over/under on goals or a simple Yes or No bet. You can also bet if a player will have two or more goals which has much higher odds.
Player Assists: Same as above, but for assists.
Player Shots:Player Saves: A player prop for goalies based on teh amount of saves they will have in the game. Typically listed as an over/under total.
Who will score more?/Head-to-Head: A bet between players from each team where you pick which on will score more than the other.
NHL Team Props:
Team Total: This is an over/under line set on the amount of goals for one team. You can bet if they will go over or under that number.

Follow @SBTSportBetting