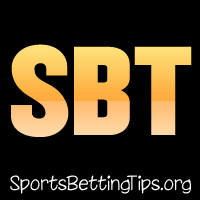 Follow @SBTSportBetting


[Get Exclusive Tips on our Patreon, Ad-Free
]
Basketball is one of the most popular sports for betting and there are a ton of options for betting on the NBA. So many options that it could be overwhelming for some. That's why we've put together this guide to explain the many options for betting on the NBA with examples when necessary.
The NBA is the best sport for betting on player props as it is such a superstar's game in a lot of ways. There are a ton of great options for betting player props as you will see below. You can bet on everything from points to triple-doubles.
All odds mentioned below are in American format. For those of you who use other formats, a -110 line would be 1.90 in Decimal and 10/11 in Fractional.

Common NBA Bets:
The three main bets for NBA are:
Spread: This is the most common bet type where a point spread is set on the game and you bet whether you predict where the final score will land in relation to that. The game I will use as an example sees the Brooklyn Nets as a -6 favorite against the New York Knicks.
If you bet on the Knicks, you need them to either win or lose by less than five. If you bet the Nets, you need them to win by seven points or more. If the final score were to land with the Nets winning by exactly six points then it would be a push and your money would be refunded.
Win: This is a moneyline set on the game based on the likelihood of the outcome. So if you wanted to bet the Nets, but not lay the -6 points then it would "cost" you -260. This means that you would need to bet $260 to win $100. Or a $100 bet would only pay a little over $38.
However, a bet on the Knicks to win outright would have positive odds at +215. So a $100 bet would pay $215 if they won the game. The odds are higher because it is considered much less likely.
Game Total – Over or Under: Finally, we have the game total. This is a final score number where you add both teams final score together. For the Knicks versus the Nets, that number is 217.5. So if you bet over, you need the final score to total at least 218 points. If it is 217 or less, the under bet wins.
Additional NBA Match Bets:
Alternate Lines: This is the same as a spread, but with more options. You can either lay a lot more points, take a lot more points, take points as a favorite, or lay points as an underdog. The moneyline odds change for each bet. So if you were going to bet a -6 favorite and instead lay -12 it would have odds of +210. A $100 bet would pay $210. You could also choose to get points, but that would be more expensive.
You could also bet an underdog as a favorite. The Knicks are -6 favorites, but then you could bet them -2 which would pay +245 if they won. You can select a lot of different scores when making this bet.
Alternative Totals: With this bet you can shift the over/under to a different amount. You can switch the amount to +15 or -15 of what the spread is. If you bet the under at a low number, you get much better betting odds. If you bet the higher at a higher number, you get much better odds.
Half Time / Full Time: You can bet on who wins the half and who wins the game. There are a lot of different options here. Let's say the Lakers are playing the Clippers. You could bet Lakers / Clippers (Lakers win first half/Clippers win game), Tie/Lakers, Tie/Clippers. Clippers/Lakers, Lakers/Lakers, or Clippers/Clippers.
Will the game go to overtime?: A YES or NO bet that always has big odds on betting yes.

NBA 1st/2nd Half Prop Bets:
Point Spread: This works the same as the full game point spread, but at a reduced number.
Totals – Over or Under: A total score bet that is set for just one half of the game. This will be available for the first half or second half.
Win – Moneyline: You can also bet this for just the half.
Highest Scoring Half: What will be the highest scoring half? You can bet first, second, or tie. The odds on tie are extremely high as that is very unlikely.
NBA Quarter Prop Bets:
Highest Scoring Quarter: Just how it sounds, which quarter will have the most points scored. You can also bet on two or more quarters to tie for highest scoring.
NBA Scoring Props / NBA Player Props:
First to 10 points / First to 20 points: Bet on which team will hit these point amounts first. Once that number is hit, the bet is over. Typically, the favorite for the game will be the favorite here as well.
Odd/Even: A true coinflip bet where you bet on whether the final score will end in an even number or an odd number.
Winning margin: A tough "exact" bet. You can bet whether a team will win by 1-2 points, 3-6 points, 7-9 points, 10-13 points, 14-16 points, 17-20 points, or 21 points or more. If you bet this, the score must land in your window in order to cash the bet.
First Half Winning Margin: The same as above, but just for the first half.
First to Score: A bet on which team will score first in the game. This is also offered as a specific player prop.
Total Player Points: This is a total set on the amount of points a player might score and then you can bet whether you think it will be over or under that amount.
Total Player Rebounds: A total set on the amount of rebounds a player will get that you can bet over or under on.
Total Player Assists: A number set on the amount of assists that an individual player will finish with that you can bet over or under on.
Player Total Made 3-pointers: An over/under set on the amount of three-pointers that a player will make in a game. A great bet for today's modern style.
Total Player Steals: This is a total set on the amount of steals a player might get in a game. You can bet over or under on that amount.
Total Player Blocks: A bet on the amount of blocks a player will get in the game that you bet over or under.
Player Points+Rebounds+Assists: A total set on the three numbers. This is a nice one because it doesn't matter where they come from. If the total is 35.5, a player can have 36 points with no rebounds and no assists, and it is a win.
You can also bet Points+Rebounds and Points+Assists.
Will Player record a double-double?: A bet on if a player will finish with two of the following: 10 rebounds, 10 points, 10 assists, 10 blocks, and 10 steals. It doesn't matter what combination as long as they reach that number in two categories.
Will Player record a triple-double?: With this bet you are looking for a player to finish with at least 10 in three different categories.
NBA Team Props:
Team Total: This is an over/under bet, but only for one of the two teams. Many sportsbooks will also offer alternate totals for this as well.
NBA Game Bets Summary:
This is a pretty comprehensive list of NBA bet types, but you may find a sportsbook with even more. It's all about what you want to bet and what site offers that for you.

Follow @SBTSportBetting