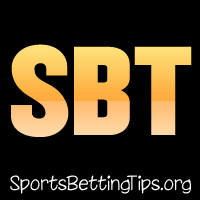 Follow @SBTSportBetting


[Get Exclusive Tips on our Patreon, Ad-Free
]
Gambling is one of the oldest, most beloved, and most popular activities that humans indulge in. Historians and archeologists have discovered evidence, which can be used to date gambling all the way back to ancient civilizations, such as China, Greece, Rome, and Egypt.
Throughout the years, gambling has evolved along with society. From the gambling dens to the first casinos, to the casino resorts of the 20th century, all the way to the online casinos which are rapidly becoming more and more popular today.
More and more people are discovering online casinos, whether seasoned gamblers or newbies. However, as the phenomenon has become popular only recently, most people are unaware of the basics of online gambling. In this article, we are going to look at some of the things you need to bear in mind before starting out with online casinos.
Find the Right Sites
Many online casinos and betting sites have been popping up in recent years. While it may seem like that makes things easier, it becomes more difficult to make the right choice. Before committing, a prospective gambler must pore through several of these websites, and find one that is licensed, regulated, and appeals to their sensibilities.
Luckily, many aggregator websites which collect the best casinos and sportsbooks have popped up, making the search a lot easier for folks. For example, Time2play's no frills comparisons of online gambling websites and sportsbooks make it a lot easier to pick the best site on the block.
Look up the Most Popular Games
Before playing, it is important to find out what games are currently popular on the market. The reason for this is simple. If you want to play online, against other people, you will need to be playing the games that everyone is playing. Navigating through the numerous online casinos game catalogs and sportsbooks beginner guides to find out which games are played most at online casinos, and which sports are most popular on the betting sites.
You can never go wrong with the classics. For example, online poker, much like land-based poker, is the most popular casino game played online. Online poker websites have been around since the early 2000s and have only grown in popularity. Beyond traditional poker and its variants, other popular games industry classic staples include online slots, roulette, and blackjack.
When it comes to sports betting, the most popular sport to place wagers on is football, which is the most popular sport in the world, by far. Apart from football, boxing, cricket, horse racing, and basketball are quite dominant in the scene.
Familiarize Yourself with the Games
Much like with regular casinos, before you start playing online, you need to familiarize yourself with the games you are planning to play, or the sport you are planning to bet on. The easiest way to become better at a game is simply to play it continuously until you learn all the tips and tricks. Obviously, you don't want to practice and wager money. Thankfully, some, if not most, online casinos offer a "free to play" option, where users can play without placing bets, and just have some fun, or hone their skills. Players could also follow televised/live streamed games of their favorite game, to learn more about plays and styles.
It is a bit more difficult for sports, as most people have neither the time nor inclination to play a sport. However, it isn't necessary to play a sport to learn more about it. Watching matches, reading sports news, following statistics and reviews of games is a great way to learn more about the sport you are planning to bet on.
Follow @SBTSportBetting