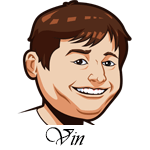 Follow @SBTSportBetting


[Get Exclusive Tips on our Patreon, Ad-Free
]
In today's world there are endless options when it comes to betting on sports. This is a really great thing for people looking to bet, but it can be a challenge in finding the right place to bet.
In order to find the right place to bet, you can try them all yourself and judge by trial and error. However, this could be very timely and very costly. You can also keep on reading this article.
We have sorted through a list of the best sports betting site reviews and found some of the key things to look for in a sports betting site.
Site History: It should go without saying, but if a site has been around for a long time it is probably for a good reason. Sites don't last long if they don't have something that keeps people coming back. That's just how business works.
Bonuses: One of the first things you should look for at a website is the bonuses offered. Not just because this is free money in your account, but also because it speaks to how successful the site may be. The more they are giving away, the more people are using their site. That's usually the sign of a successful sports betting site. It's always good to compare bonuses as well, and there are websites out there that do that and break it down by country. If you lived in Singapore for example, there's a website that covers all Singapore online casinos and gives a breakdown of the bonuses. Just one example.
Almost every sportsbook offers a sign-up bonus which usually match your deposit by 50% or 100%. There are also sportsbooks that offer reload bonuses for all future deposits and free contests with real cash prizes. A lower sign-up bonus may be worth it if you are also going to get bonuses for reloading your account.
Loyalty program: Many sites offer a loyalty program in addition to bonuses. These reward the player for sticking with one sportsbook and not moving around. The loyalty rewards can be anything from exclusive reload bonuses, free bets, or double bets.
Betting options: It is important to make sure that the site you are betting at offers the bets that you like to bet on. Every site has point spreads, totals, and things of that nature, but the amount of props can vary from site to site. If you are someone who likes to bet on Player Rushing Yards in the NFL or something of that nature, you better make sure that the site you are betting at offers that.
Betting limits: Obviously, there are very few people out there who are going to reach the upper limits of a site's betting limits. These limits are set pretty high and won't be reached by a majority of bettors. However, the betting limits also matter based on the type of bets you like to do.
For instance, let's say that there is a niche sport that you like to bet on like WWE. Many sites set a max limit on bets on WWE so it's important to know what those are. Additionally, it can be important to know your sports betting sites lower limits. There are some sportsbooks that will let you bet as little as $0.25 on a game or parlay. While others lowest accepted bet is $1.
Customer service: Ideally, you'll never need to use the customer service section of a website, but if you do you want it to be good. The best sports betting sites will have someone you can reach at any time to solve whatever problem you have in a timely matter. The worst thing to have to do when you need help is to wait. The best sportsbooks make sure you don't have to.
Line shopping: While having one site you bet at can often be the simplest way, it can be good to have multiple accounts so that you can shop for the best lines. The people betting at the sportsbooks can move the lines so you can often find very different lines from one site to another.
One sportsbook might have the Patriots at -4 while another has them at -6. That's a pretty huge difference in the world of sports betting! Having multiple accounts can allow you to bet the best line without risking extra simply because it's the only site you use.
Casino/Poker: Many sites also offer a casino or poker room in addition to the sportsbook. If this is something that interests you, make sure you sign-up at one that offers this as well.
There are just some of the many factors that you should consider when picking a sports betting sites, but the most important one is simple: make sure you like it.
Follow @SBTSportBetting