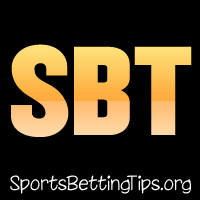 Follow @SBTSportBetting


[Get Exclusive Tips on our Patreon, Ad-Free
]
Sportsbook bonuses are of course very popular. They are generally the first thing that a sportsbook will advertise on their website.
As soon as you visit a sportsbook for the first time, their landing page will advertise their current deposit bonus.
That's all well and great, but there are things to consider beyond just the sportsbook bonus. Don't just look at the amount of the bonus and choose to sign up at that sportsbook due to it. Consider various other factors prior to signing up at the sportsbook.
Here are just a few things to consider prior to signing up at an online sportsbook:
Key Features of the Sportsbook
There are a lot of features that are available at one online sportsbook but aren't available at the other. Or one online sportsbook does a much better job in regard to one such feature and if it's important to you, then you will want to choose that sportsbook even if their bonus isn't as good.
If you look at this site for example, you will see that they along with listing free bets and bonuses available, they also highlight some of the key features of each sportsbook in their detail column.
You may be looking to live stream specific sports. There are only a few sportsbooks that actually offer live streaming. So if live streaming was important to you, then the bonus shouldn't be a selling point in choosing an online sportsbook.
Then you have features such as live betting. The experience at certain sportsbooks is so much better than others. Quicker. Faster. Easier to navigate. More live betting options are available.
I love live betting and there are some sportsbooks that do a terrible job of it. They offer just the basics and make it very difficult to navigate.
Odds are another big factor in considering what sportsbook to sign up at. Short-term, a sportsbook bonus is nice. But long term, it's all about the odds. There are so many games, particularly in the NHL, where the odds differ greatly depending on the sportsbook. If you're getting $112 back for every $100 bet at Sportsbook A, compared to $100 back for the same bet at Sportsbook B – well, regardless of the bonus offered by Sportsbook B, Sportsbook A is going to be much better in the long term.
Sports and Betting Options Available
Before even considering the deposit bonus, you should be looking at the availability of the sport that you want to bet on, and then what bets you wish to make.
There are some sportsbooks that will offer over 300 options on one single English Premier League game. Others will only have about 30. That's not including live betting either.
Then there are sports not covered by certain sportsbooks. These are more niche events such as WNBA, CFL, and AEW. They may offer them but it's just the most basic options available. No player or team props – just betting on the point spread.
So if there is a sport that you wish to bet on, be sure to explore what options are available for it first.
Terms and Conditions
Finally – be sure to compare the terms and conditions of each bonus. It may be tempting to see a £100 deposit bonus compared to just £50 elsewhere – but the difference can be in the terms and conditions. That £100 bonus may require a much higher wagering requirement in comparison with the £50 deposit bonus.
If you are starting with a low bankroll, this is especially important. You don't want your money held up while you work your way through the wagering requirements of a bonus. Especially if you wish to jump from site to site taking advantage of all bonuses.
So be sure to explore those terms and conditions prior to signing up at the online sportsbook you are looking at.
Follow @SBTSportBetting