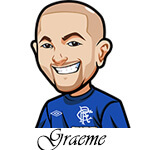 Follow @SBTSportBetting


[Get Exclusive Tips on our Patreon, Ad-Free
]
In this review I am going to review the online sportsbook Bet365 from a soccer betting perspective.
I'll consider other factors too of course such as depositing and withdrawing speeds, customer service etc but from a pure betting perspective it's all about soccer.
This is a personal review of Bet365 and are my own opinions.
Personal History with Bet365: Bet365 was founded in 2000 and I signed up there in 2002. Over the years, Bet365 has became my #1 used online sportsbook and where the majority of my online bankroll is held.
When the odds are equal, I place my bets at Bet365. When I'm out at a pub and there's a game on I want to live bet I don't shop around – I just bring up Bet365 and do it. When I'm bored at work and just want to bet on something to keep me entertained – I'll go straight to Bet365.
A large part of this is trust. They are one of only a few online sportsbooks who I completely trust with tens of thousands of dollars. Another reason is their betting options – I know they'll always have something to bet on.
The other two reasons are their live betting and their user interface. Their live betting is probably the best I've seen and I love the little animation of the live game they offer if live streaming isn't available. Finally I'm just used to their user interface. Not sure I'd call it the best online but when you get comfortable with something it's hard to change.
Click here to sign up for https://www.Bovada.lv.
For the rest of this review I'll split it into categories and it will be more factual based:
Bet365 Review: Competition Availability:
If there is a match out there you're looking to bet, you can be sure that Bet365 will have it up and will have odds for it.
The selection they have is truly incredible. They'll cover youth tournaments, reserve games, and pretty much every competition in the world.
Their competition selection is the main reason I bet there – knowing that whatever I want to bet on they'll have. It's great for those nights at 9pm, bored out of my skull and being able to throw a beat on the Chilean C league or whatever.
Bet365 Review: Soccer Bets & Props
Another reason I love betting here is their betting selection. They cover so many props for games and each game will have upwards of 20 prop bets with many of them offering over 100 props.
I mean let me just click a random game for example – Austra Landesliga, SC Bruck an der Mur vs TUS Heiligenkreuz. 29 different bet types available for that. I can bet who will win, double chance, correct score, over/under, half time/full time, Asian handicap and alternate goal lines. They even offer the ability to request additional bets.
Or what about a bigger game? Russia vs Turkey, international friendly. Along with the above I can bet on both teams to score, specific players to score, scorecasts, winning margins, about 15 different bets for corners, if a team will win from behind or if a team will win both halves, who will win the first 10 minutes, if specific players will bet multiple goals and many more.
Get the point? The bet selection for games is just incredible.
Click here to browse https://www.Bovada.lv and see what bets are available on todays games.
Bet365 Review: Soccer Futures
If you like to bet futures, Bet365 is an incredible place with an excellent selection. They're not the best (I'd say Betfair and Paddy Power just pip them) but they still have a great selection.
It all depends on the competition you're betting but here are just some of the futures available at bet365:
– To Be Promoted
– NOT to Finish in Top 4
– Next Manager a Team Signs
– Top Club Goalscorer
– Who will Finish in Bottom Half
Then you have competitions like the World Cup where before it begins you can bet on top team goalscorer, what group the winner will come from, the exact group points a team will get etc etc.
An excellent selection of futures available at Bet365 and like I said above I trust them with a large portion of my bankroll so I never worry about betting any year long futures there.
Bet365 Review: Live Betting:
I probably use Bet365 for live betting the most. Whether it's to bet on a game that I'm watching, or just to entertain me when I'm bored.
The interface is excellent whether you are on your computer, cellphone or tablet. First of all they offer live streaming for a lot of games but even if they don't, they have this little computerized pitch which works out well:
It also tracks the stats and so on and you can get a play by play of anything important to affect bets too. The selection of bets is excellent depending on the match. You can bet the full time result, what team or even player will score the next goal, how many goals there will be, how many corners there will be with over/unders, and so much more.
Click here and check out https://www.Bovada.lv with their live betting options. It's under the In-Play menu.
Bet365 Review: Customer Service
Honestly I've only had to contact Bet365 customer service a few times in my life and it was just to ask questions about a bet. However they were always very responsive and knowledgable. They also have a big knowledgebase covering most questions.
You can contact them via live chat 24/7, send an e-mail or call them.
Bet365 Review: Depositing & Withdrawing
I haven't had to deposit in a long time but that's always instant and I never had issues. For withdrawing being in Canada I use Instadebit which is sorta like Paypal – a go between from the site to your bank.
I make a withdrawal every month via Instadebit and I believe the longest my withdrawal has ever taken was 6 hours. I've never had an issue there with withdrawals.
Bet365 Review: Summary
There are a lot of online sportsbooks out there and I always advise signing up at various sportsbooks to claim promotions, bonuses etc. However overall Bet365 is my preferred sportsbook and if you're looking for just one online sportsbook to bet soccer at, I'd give Bet365 my highest advisement.
Click here and sign up at https://www.Bovada.lv today.
Follow @SBTSportBetting