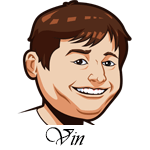 Follow @SBTSportBetting
The season is creeping up on us and Bryce Harper and Manny Machado have finally (FINALLY) (FINALLY!) signed their contracts with their new teams. I figured now would be a good time to take a look at the 2019 MLB Win Totals.
The teams atop the win totals shouldn't surprise us as the New York Yankees and Houston Astros each sit atop the list with a win total of 96.5. Both of these teams made moves to improve their roster and should once again be very good. The projection systems see these as two possible over bets, especially the Yankees.
I'm interested to see how James Paxton does in New York. He was one of my favorite pitchers last season and if he's anything close to what he's shown in the past, the Yankees could somehow be even more dangerous. They already have that killer bullpen and adding a #1 starter to that will be scary.
While the Astros added another bat to the lineup in Michael Brantley. He's been a very underrated hitter when healthy and he should fit in nicely here. A question with this team might be how they handle the loss of Dallas Keuchel (still unsigned as of this writing), but their rotation was so stacked that I'm not sure it matters.
Of course, the Red Sox are the defending champs and they are just behind these two at 94.5. Feels like a letdown season for them after the Series win, but I could still see them getting to 95. So much talent.
2019 MLB Futures
The worst team according to win totals? The Orioles at 59.5. They are the only team in the fifites and one of only three teams below 70. This team is going to be bad, real bad.
The team that everyone will have their eye on this season is the Philadelphia Phillies at 89.5. This was one of the most active teams in baseball as they added Harper, traded for J.T. Realmuto, and sent Carlos Santana away so they could move Rhys Hoskins back to first base. Santana for Harper and adding the best catcher in the game is a pretty good way to get yourself into contention. This team was actually pretty good last season until a second half swoon. I expect them to be right in it, but this line is on the money. Baseball Prospectus has them pegged at 89 wins right now.
A line that really jumped out at me is the Cubs at 89.5, why? I am asumming public money is a big part of this, but this team doesn't look so hot on paper. They need people to get healthy (Brandon Morrow) and stay healthy (Yu Darvish), which is not a given with the age of some of these guys. I thought they really needed to make a move this offseason, but they said they were "out of money". Yeah, the team with the billionaire owners and the most loyal fanbase in the game that is also starting their own cable network next season (also known as a license to print money) is broke. Riiiiiiiiight.
That's good for the rest of the NL Central though as the Brewers, Reds and Cardinals are all looking like solid over bets. Keeping my eye on Jimmy Nelson for Milwaukee because if he comes back strong this team could be a terror. A top-level starter was the only thing missing from last year's run.
Arizona has the biggest differential between projections and win total, but it feels like that team has a lot more selling to do between now and the deadline. That total feels like a hedge against what this team looks like in August. They traded Patrick Corbin and let Paul Goldschmidt and A.J. Pollock walk in free agency. You have to think Jake Lamb and Zack Greinke might be next.
The White Sox are similar to me, but in the opposite way as it feels like Eloy Jimenez and Yoan Moncada might be big time contributors this season to push them up.
Cleveland is looking like a solid over bet as the AL Central should be the worst division in the game again. That might be my favorite bet out there with the Reds and Cardinals overs being right there as well.
I put all of the win totals below along with the win projections from both Baseball Prospectus and Fangraphs. I've had success in the past by simply going with the ones that were way off base.
| | | | |
| --- | --- | --- | --- |
| Team | | | |
| Angels | 80 | 82 | 82.5 |
| Astros | 98 | 96 | 96.5 |
| Athletics | 79 | 84 | 83.5 |
| Blue Jays | 76 | 75 | 75 |
| Braves | 84 | 83 | 86.5 |
| Brewers | 88 | 83 | 86.5 |
| Cardinals | 85 | 85 | 88.5 |
| Cubs | 79 | 88 | 89.5 |
| Diamondbacks | 82 | 79 | 74.5 |
| Dodgers | 93 | 93 | 93.5 |
| Giants | 73 | 75 | 73.5 |
| Indians | 96 | 92 | 90.5 |
| Mariners | 72 | 75 | 71.5 |
| Marlins | 67 | 62 | 63.5 |
| Mets | 87 | 84 | 85.5 |
| Nationals | 89 | 90 | 88.5 |
| Orioles | 57 | 63 | 59.5 |
| Padres | 79 | 78 | 78.5 |
| Phillies | 89 | 86 | 89.5 |
| Pirates | 80 | 78 | 77.5 |
| Rangers | 71 | 71 | 71.5 |
| Rays | 85 | 83 | 84.5 |
| Red Sox | 90 | 95 | 94.5 |
| Reds | 81 | 81 | 79 |
| Rockies | 84 | 81 | 84.5 |
| Royals | 72 | 69 | 70.5 |
| Tigers | 67 | 68 | 68.5 |
| Twins | 82 | 82 | 84.5 |
| White Sox | 70 | 70 | 74.5 |
| Yankees | 97 | 98 | 96.5 |
Follow @SBTSportBetting