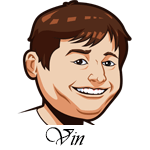 Follow @SBTSportBetting


[Get Exclusive Tips on our Patreon, Ad-Free
]
The 2019 NL Cy Young Odds are now out. In 2018, Jacob deGrom absolutely dominated the season with a 1.70 ERA/1.99 FIP. He only finished with ten wins which is encouraging as that stat has very little to do with the pitcher himself. The media recognizing the best pitcher outside of that stat is great. I looked back at the 2018 NL Cy Young odds and I didn't even mention him in my write-up. Whoops.
One guy that I did like last season was Max Scherzer and the books like him quite a bit too as he is once again the favorite here this season. In fact, his odds are so low that I can't really justify a bet on him. There are just too many variables with pitchers to take one at 3-to-1.
You could say the same about Jacob deGrom as well. It's hard to repeat this award in this league and there are some serious contenders in the National League this year. His teammate Noah Syndergaard at +1400 is a nice value. He is always at the top of the strikeouts list and the issue with him is just staying healthy. If he can, this is a great bet.
My favorite sleeper might be German Marquez at +5000. This is a huge risk as he's a Coors Field guy, but I think there is enough stats out there to make people understand the effect of this park. Plus, it didn't seem to matter last season. His last three months of the season saw him pitch 113 innings and post this line: 2.47 ERA, 0.95 WHIP, and 33% strikeout rate with a 5% walk rate. This line wasn't just smoke and mirrors as he started relying more and more on his slider and that pitch was basically unhittable. A risk with Coors and his first half numbers, but one that would pay off big if it hits.
2019 MLB Futures
His teammate Kyle Freeland actually has better odds that him which doesn't make sense to me. Last year he had a 2.85 ERA/3.67 FIP/4.22 xFIP with just 7.7 K/9. It's good, but that line had a lot of good luck built in and he's not as dominant as you usually see from a Cy Young award winner.
This feels like a year for a fresh face to win this award. Walker Buehler could be that guy at +2500. He had a 2.62 ERA/3.04 FIP last year with 9.9 K/9. Jack Flaherty could be that guy if he can take that 10.85 K/9 and get the walks down. Jimmy Nelson could be that guy and you can't even get odds on him right now.
Full odds are below:
| | | | | |
| --- | --- | --- | --- | --- |
| Name | 5Dimes | Bovada | Sports Interaction | 888 Sport |
| Max Scherzer | +300 | +250 | +300 | 3.6 |
| Jacob deGrom | +400 | +400 | +350 | 4.5 |
| Aaron Nola | +900 | +700 | +900 | 8.5 |
| Clayton Kershaw | +1200 | +1200 | +900 | 17.0 |
| Noah Syndergaard | +1500 | +1400 | +1200 | 17.0 |
| Walker Buehler | +2500 | +1400 | +1800 | 19.0 |
| Jack Flaherty | +3300 | +2000 | +3300 | 41.0 |
| Kyle Freeland | +2500 | +2000 | +2000 | 101.0 |
| Madison Bumgarner | +2500 | +2500 | +2000 | 67.0 |
| Patrick Corbin | +2500 | +2500 | +1800 | 21.0 |
| Miles Mikolas | +4000 | +3000 | +4000 | 41.0 |
| Stephen Strasburg | +3000 | +3000 | +2500 | 34.0 |
| Zack Greinke | +3000 | +3000 | +2500 | 34.0 |
| Chris Archer | +5000 | +4000 | +3300 | 34.0 |
| Jameson Taillon | +6600 | +4000 | +6600 | 41.0 |
| Jon Lester | +5000 | +4500 | +3300 | 81.0 |
| Kyle Hendricks | +6000 | +4500 | +4000 | 41.0 |
| German Marquez | +5000 | +5000 | +3300 | 34.0 |
| Mike Foltynewicz | +6000 | +5000 | +5000 | 67.0 |
| Robbie Ray | +6000 | +5000 | +4000 | 41.0 |
| Zack Wheeler | +5000 | +5000 | +5000 | 41.0 |
| Cole Hamels | +7000 | +6000 | +6600 | |
| Rich Hill | +8000 | +6000 | +2500 | 67.0 |
| Jose Quintana | +6600 | +6600 | +6600 | 51.0 |
| Alex Reyes | +3300 | | | 126.0 |
| Alex Wood | +12500 | | +8000 | 81.0 |
| Andrew Suarez | +25000 | | | |
| Anthony DeSclafani | +12500 | | | 151.0 |
| Carlos Martinez | +25000 | | | 101.0 |
| Chris Paddack | | | | 126.0 |
| Corey Knebel | | | | 251.0 |
| Edwin Diaz | +35000 | | | 251.0 |
| Felipe Vazquez | | | | 251.0 |
| Hyun-Jin Ryu | +12500 | | | 151.0 |
| Jake Arrieta | +9000 | | +6600 | 101.0 |
| Jimmy Nelson | | | | 151.0 |
| Jhoulys Chacin | +12500 | | +8000 | 151.0 |
| Joe Musgrove | +11000 | | | 126.0 |
| Joey Lucchesi | +10000 | | | 126.0 |
| Jon Gray | +12500 | | | 101.0 |
| Jose Urena | +25000 | | | |
| Josh Hader | +25000 | | | 251.0 |
| Julio Teheran | +12500 | | | 251.0 |
| Kenley Jansen | +30000 | | | 251.0 |
| Kenta Maeda | +25000 | | | 101.0 |
| Kevin Gausman | +35000 | | | 251.0 |
| Luis Castillo | +10000 | | | 101.0 |
| Mike Soroka | | | | 101.0 |
| Michael Wacha | +12500 | | | 151.0 |
| Nick Pivetta | +10000 | | | 101.0 |
| Robbie Erlin | +25000 | | | 251.0 |
| Ross Stripling | | | | 67.0 |
| Sean Doolittle | | | | 251.0 |
| Sean Newcomb | +10000 | | +8000 | 101.0 |
| Sonny Gray | +12500 | | +8000 | 101.0 |
| Steven Matz | +10000 | | | 151.0 |
| Tanner Roark | +25000 | | | 251.0 |
| Tyler Anderson | +12500 | | | 151.0 |
| Vince Velasquez | +22000 | | | 251.0 |
| Yu Darvish | +10000 | | | 67.0 |
| Zach Davies | +12500 | | +8000 | 151.0 |
| Zach Eflin | +25000 | | +8000 | 251.0 |
| Zack Godley | +12500 | | | 101.0 |
Follow @SBTSportBetting