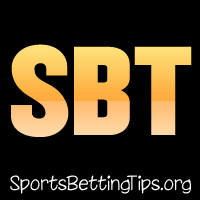 Follow @SBTSportBetting
March continues to be a delight from the NBA Betting Front, as we lock up another winning night.
We had the Spurs -4.5. Major props to the Mavs on that one – they went down 10pts in the first quarter but still kept going strong. They just weren't good enough, end of the day. They did have some frustrations too as DeMar DeRozan put on an excellent performance.
It was just nice to back a team playing good against a team not playing good and actually have it come in ha. I said yesterday knowing the way this season has gone, it wouldn't surprise me if the Mavs win by 15. Good to see that wasn't the case.
It's Wednesday, March 13th and already a big NOPE on the betting front as I close off that Warriors game without even looking at it. Sorry guys – learned my lesson there.
Two tips tonight:
Thunder vs Nets Betting Tips:
A large reason for taking the Thunder today is due to everything involving Westbrook lately.
That sort of thing can just fire up a player and a team, and I've got to think we see a fired up Thunder here. Especially with them playing at home for the first game in over a week.
The Thunder have been very poor lately but as we close in on the end of the season, they've got 66% of their remaining games at home and I've got to think that will be a factor as well – they'll want to put on maximum effort in those games.
They've also got a schedule alert game tomorrow that I'm sure they'll be aware of. That should push them harder in this one. Hopefully all of this wakes Paul George up too.
Thunder really have a lot of tight games coming up so this is an important one for them. Nets come in on a good winning run but not against Top 5 teams. Other than that Nuggets win I'm not blown away by the Nets.
https://www.Bovada.lvThunder -2.5
Wizards vs Magic Betting Tips:
The Wizards know their playoff hopes are slim. Beal was saying that the other day – they're basically do or die games. If they lose one game then they're probably out.
That makes this game crucial as well as the next three. Wizards have 5 games in a row at home and they're going to aim to take maximum points from those. They started it with a tight win over the Kings now they host the 31-37 Magic.
The Wizards actually have a pretty decent schedule which keeps the playoffs within reach. They have 5.9-10% chance depending on the source you go to. The roster overhaul really hasn't changed anything for them as people are stepping up.
This is a key game for them and if they're going to make the playoffs, they win games like this. Period.
https://www.Bovada.lvWizards -2
Follow @SBTSportBetting