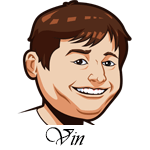 Follow @SBTSportBetting
Now that all of the offseason moves are mostly done, it's time to take an updated look at the 2019 World Series odds.
The biggest change has to be the Phillies who went from +1800 to +915 by adding Bryce Harper and J.T. Realmuto. The Yankees also got a huge boost here as the James Paxton move has seemingly moved them to the top.
Other than that, the list is mostly the same with most teams just moving a few hundred either way. The Cubs and Indians got to a better value, but are mostly in the same area that they were when these odds first came out.
Complete World Series 2019 odds as of March 8th, 2019:
MLB World Series Odds
New York Yankees
  +600
Boston Red Sox
  +650
Houston Astros
  +650
Los Angeles Dodgers
  +815
Philadelphia Phillies
  +950
Cleveland Indians
  +1300
Chicago Cubs
  +1350
St. Louis Cardinals
  +1500
Washington Nationals
  +1500
Milwaukee Brewers
  +1725
Atlanta Braves
  +2350
New York Mets
  +2500
Colorado Rockies
  +2800
Oakland Athletics
  +3400
Los Angeles Angels
  +5000
Tampa Bay Rays
  +5000
Minnesota Twins
  +5250
Cincinnati Reds
  +10000
Pittsburgh Pirates
  +10000
San Diego Padres
  +10000
Toronto Blue Jays
  +10000
San Francisco Giants
  +12500
Arizona Diamondbacks
  +13500
Chicago White Sox
  +20000
Detroit Tigers
  +50000
Miami Marlins
  +50000
Seattle Mariners
  +50000
Texas Rangers
  +50000
Baltimore Orioles
  +100000
Kansas City Royals
  +100000
2019 MLB Futures
---
DATE: November 5th, 2018
The Boston Red Sox won the 2018 World Series after one heck of a season. The playoff run was amazing as they basically beat the other two best teams in the American League (Yankees then Astros) and then beat the Dodgers who were the most talented team in the National League. It was a dominating season and they were fully deserving of the championship, but that was then. The 2018 season is over and while it's pretty early to do so, the 2019 World Series odds are now out so let's take a look.
The Astros were the champs in 2017 and were favored in last year's playoffs. They enter the offseason as the favorites to win it again in 2019 and why not? They have the young core in Jose Altuve, George Springer, Alex Bregman and Carlos Correa. The pitching is solid and this team has the money to make another big move. There is some room for doubt though. Justin Verlander will be a year older and it looks like Charlie Morton will be moving on. This team has a ton of assets to make a move though and I believe they will. They are the class of the AL West and will almost surely be back in the playoffs. They are just as good of a bet as anyone.
The 2018 champion Red Sox come in as the second favorite. There was definitely some flukiness to their championship as Mookie Betts and Xander Bogaerts were basically non-entities for them. Chris Sale was great when he was out there, but he wasn't out there nearly as much as you'd expect a great pitcher to be. Still, this team is always making moves and they have the right mix to be in the playoff picture again. The problem with betting them (or the Yankees) is the AL East. One of those two juggernauts will be in the Wild Card and that's a rough spot to be in. Anything can happen in one game.
A big question this offseason is where some of the marquee free agents go. Put Manny Machado on the Braves and suddenly they become a great bet. Put Bryce Harper and Machado on the Phillies and now we're talking about something. The Yankees, Cubs and Dodgers should be in on these guys as well and anything can happen. It's what makes betting right now so hard.
Another thing to keep an eye on?: The Indians looking to trade Corey Kluber. The Brewers made it to game seven of the NLCS last year without a top level starter. Could they be in the mix for the two-time AL Cy Young winner? Would that swing things for them? Cleveland making that move to me is weird, but they can probably still win that division without him.
One team they should worry about is the Chicago Cubs. They had a rough end to their season, but this was one of the best teams in the league up until the last month. That was without Kris Bryant being fully healthy and with nothing from their offseason signing Yu Darvish. You have to expect better injury luck there and a big move for this team.
The Dodgers have to be the sleeping giant. They have the best pitching depth and they'll get back Corey Seager for the 2019 season. They keep getting to the World Series and keep losing, but that will change. A healthy Seager, a healthy Justin Turner and bringing back Manny Machado would be a scary team. The pitching is definitely there and an impact reliever could be the move for them. Again, it's early but if there was one team you expect to be back it's this one. They are the kings of the NL.
For a deep sleeper, I'm really struggling until we see the offseason play out. The Angels hiring of Brad Ausmus does not inspire confidence considering he was the worst manager I've ever seen while in Detroit. The Mariners are another year older and I just don't see where the upgrades are. Especially with Nelson Cruz possibly leaving in free agency. Can the Athletics do it again? That kind of bullpen success is hard to repeat. Can the Rays get in there? Hard to see with those juggernauts playing in their division. St. Louis? Colorado? The Giants intrigue me for some reason. I need to see more of the offseason play out. Will be updating this post in about a month.
Complete odds are below. Click here to bet World Series futures.
MLB World Series Champion 2019
Houston Astros
+600
Boston Red Sox
+625
Los Angeles Dodgers
+725
New York Yankees
+750
Chicago Cubs
+1050
Cleveland Indians
+1050
Milwaukee Brewers
+1300
Atlanta Braves
+1350
St. Louis Cardinals
+1700
Washington Nationals
+1700
Philadelphia Phillies
+1800
Colorado Rockies
+3000
New York Mets
+3250
Oakland Athletics
+3250
Los Angeles Angels
+4500
Tampa Bay Rays
+4500
Pittsburgh Pirates
+5500
Seattle Mariners
+6000
Arizona Diamondbacks
+6500
Chicago White Sox
+7000
Minnesota Twins
+7000
Toronto Blue Jays
+7000
Texas Rangers
+10000
San Diego Padres
+11500
San Francisco Giants
+11500
Cincinnati Reds
+12500
Detroit Tigers
+23000
Kansas City Royals
+23000
Miami Marlins
+24500
Baltimore Orioles
+32000
Follow @SBTSportBetting