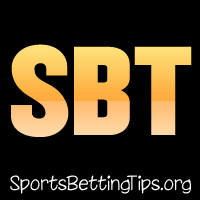 Follow @SBTSportBetting
A 1-3 record last night.
Sometimes when you lose, you just have to own it. The Knicks were a last second addition as the numbers were all there to see them covering that spread, but that team has so many injuries and the talent level just isn't there. It really showed in the -10 final quarter that cost us the win. I should've skipped that one, I'm owning it.
The one loss I am not mad about is the Spurs over the Magic. That had to be the flukiest result of the season. The Magic have been terrible shooting all season and had failed to break 100 in their previous three games. They bombed a ton of threes early, their twelve mad was their season high, and won outright. That's basketball for you.
Then Memphis followed up a big win against Utah by choking in the fourth quarter against Phoenix after leading the whole game. Two pretty fluky losses that I'd take again in a heartbeat.
Thankfully, we had the Blazers over the Wolves who did just what we thought they would. Tough night, let's shake it off.
New Orleans Pelicans vs. Oklahoma City Thunder Betting Tips:
After an 0-4 start, the Thunder have won four straight and are looking pretty great. Over their past five games they have a +9.2 point differential. Getting Russell Westbrook back and healthy has made a huge difference.
The Pelicans are going the other way right now. They started 4-0 and have lost five straight. This team still plays with an amazing pace, but the injury to Anthony Davis plus a tough schedule really took the wind out of their sails. Davis is back now, but Elfrid Payton is listed as questionable for this one.
This is two teams trending in the opposite direction and the Thunder are a great play tonight.
https://www.Bovada.lvBet Thunder -3.5 at home.
Boston Celtics vs. Denver Nuggets Betting Odds:
Denver is my favorite home team to pick as the elevation and travel always seem to mess with the away team. That said, I think I'd go with this one even if it was on a neutral ground.
The Nuggets are trying to prove themselves as one of the best teams in the West and they've done a great job of that. They are 8-1 on the year with a +9.6 Efficiency Differential on the season. They are especially blowing teams out at home as that number jumps to +12.7. The defense is much improved and Nikola Jokic is doing some special things.
Boston is great and I hate to be going against them all the time, but their offense just isn't there yet. This is a tough place to play and the Nuggets are really firing on all cylinders right now.
https://www.Bovada.lvBet Nuggets -2 in the elevation of Denver.
Minnesota Timberwolves vs. Los Angeles Clippers Betting Tips:
Based on the system that I use to pick games, the Clippers should be the biggest favorite of the night. They have been playing great this season with a top-ten Offensive Rating and a top-ten Defensive Rating. They really are pouring it on at home with a +10.3 Efficiency Differential. They may not have a true superstar on the team, but Tobias Harris, a healthy Danilo Gallinari and Lou Williams are providing enough scoring to keep this thing going.
The Wolves are now 0-5 (1-4 against the spread) on the road this season. The Jimmy Butler drama rolls on. Karl-Anthony Towns is putting up his worst numbers since his rookie year. Derrick Rose is far too important to this team. You know what to do here.
https://www.Bovada.lvBet Clippers -5
Follow @SBTSportBetting