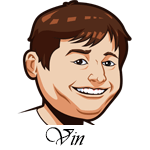 Follow @SBTSportBetting
Tonight we have game five of the ALCS with the Astros having a chance to clinch their spot in the World Series.
Last night, the Astros got the big win 8-3 over the Yankees as Zack Greinke was able to shutdown the Yankees offense for 4 1/3 and then the bullpen took it the rest of the way. The Yankees played a pretty sloppy game with errors and unearned runs that ultimately cost them here. They'll need to play much better in this one.
They send James Paxton to the mound who had a decent season, but really struggled in game two of this series as he only made it 2 1/3 innings before getting the hook. His stats weren't that bad on the surface, but Aaron Boone has been managing to the Yankees strengths thus far and that is the bullpen. Even with that strategy, the Yankees are going to need something more out of Paxton here as the pitching match-up should be tough for them today.
Justin Verlander has been the man in the playoffs throughout his career and held the Yankees to two runs over 6.2 innings in his lone start in this series. He is a big game pitcher who had a 2.58 ERA/3.27 FIP on the season.
Houston Astros vs. New York Yankees Betting Tips:
The big thing to me here is the Astros offense against James Paxton. The Astros had a 141 wRC+ on the season against lefties and are a team that can put up some big numbers on short notice. This stadium always plays well to that as well since the fences are so short in the corners. He'll have a short leash, but the Yankees need him for at least four innings here.
Justin Verlander is great, but this is the Yankees in an elimination game. The scariest offense in the game at home with their backs against the wall. They've seen Verlander once already and I expect him to not go nearly as deep in this one.
My system sees the Astros winning here, but it's close. It's pretty close to the line that is presented. The Bet MLB System thinks the line should be about -145 for the Astros. It's currently -141. However, where the system disagrees with the line is in the total score.
The system really likes the over here. The system says, with these two offenses, that the total should be 9 runs. As it is, it's set at 7.5. While the system might not be adjusting for the top-level bullpen pitchers we might see here, I have to go with it and I have to go with these offenses that have been hitting overs all season long.
Bet Astros/Yankees Over 7.5 Runs
Follow @SBTSportBetting