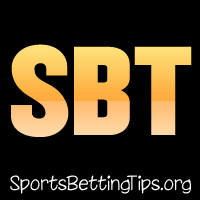 Follow @SBTSportBetting
Welcome to the final game of the NBA regular season.
The NBA playoff schedule is yet to be announced however we know it will start on Saturday, April 13th 2019.
We will be providing individual betting tips for each series and then game 2 onwards for each series as well.
We'll start that up basically as soon as the schedule is announced. We've already got a lot of notes ready.
Let's get to the NBA tips for the final round of the regular season and thanks to everyone who has followed us this year. It wasn't the best regular season – but that sort of thing is due to happen. Can't win em all. Hopefully we can turn it around for next season.
Today is a bit of a nightmare in terms of tips honestly. So many starters who are probably going to be rested etc.
However I've got to go with Thunder -4.5. It's a must win game for them to get the 6th seed. Spurs win and Thunder lose then Spurs are 6th, Thunder 8th. So it's an important game for them.
Giannis has been announced as not starting and I fully expect more Bucks starters to skip too.
That's the only play I am making today.
If you are looking for more betting action, I just finished doing my Masters 2019 Betting Tips with that starting tomorrow.
Vin has his MLB Betting Tips up and they are posted daily.
And of course the NHL playoffs begin tonight and you can check out me and my buddys NHL Playoffs Betting Tips for the games starting today.
Back Thursday or Friday with playoffs tips.
Follow @SBTSportBetting