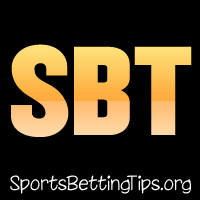 Follow @SBTSportBetting


[Get Exclusive Tips on our Patreon, Ad-Free
]
Sunday April 14th sees the final four Game 1s take place in the NBA Playoffs and we've got basketball all day long.
We start off with the Celtics hosting the Pacers. The Blazers are next with a tricky one at home to the Thunder. Then we've got your next NBA champions the Milwaukee Bucks taking on the Detroit Pistons.
Finally to cap off the night we've got the Rockets hosting the Jazz.
What a great day of NBA action. We've also got NHL playoffs and the final round of The Masters.
Time to go live in a sports bar for the day.
Let's get to our series predictions:
Pacers vs Celtics Series Betting Tips:
Vin: I really want this series to be good, but I just don't believe that it will be. Kyrie Irving has dominated Darren Collison throughout his career and he should absolutely go off here. This is really a great match-up for the Celtics in every way.
Boston was 3-1 against Indiana in the regular season and while Indiana has a great defense, their offense leaves a lot to be desired especially without Victor Oladipo. This series should see a lot of lower scoring games, defensive minded, which I think works for the Celtics as Kyrie is one of the greatest closers in league history.
Indiana does play great defense though and I can see Bojan Bogdanovic and Myles Turner swinging a game, but the Celtics are just better and they put up big points against this Indiana team all season.
https://www.Bovada.lvCeltics win 4-1 +250
Graeme: I think the Celtics have quite a few issues. There was some spots during the regular season where they just looked terrible. Last year in the playoffs they relied on home performances but even though they logged a 28-13 record, I felt they didn't give off that invincible vibe that they did last year.
I do think the Celtics take it, but I think it takes longer than 5 games.
https://www.Bovada.lvCeltics to win in 6 games +391
Thunder vs Trail Blazers Series Betting Tips:
Vin: This is everyone's favorite upset pick for the first round, and why not? The Thunder won the season series 4-0 this year and Paul George averaged 38 points per game in the series. The Blazers lost Jusuf Nurkic which hurts their defense and makes Steven Adams into a beast while Damian Lillard has had trouble with guards like Russell Westbrook in the past. Just a lose-lose situation for the Blazers and you can see why they tried to avoid this match-up. They failed and they are probably going home early again.
https://www.Bovada.lvBet Thunder -125
Graeme: The Oklahoma City Thunder are in my opinion the better team despite the seeding. The sportsbooks agree, placing the Thunder as slight favourites to take the series.
I'd like the Thunder here anyway, but I mean with Jusef Nurkic out the Blazers are in serious trouble. Yeah they lost him and still racked up 7 wins in 9 games but it's going to be different against the Thunder.
The Thunder offense should rip the Blazers to shreds. Thunder do have their issues and I could see this one hitting 6 games but gotta take the Thunder here.
https://www.Bovada.lvBet Thunder -125
Pistons vs Bucks Series Betting Tips:
Vin: This is the boringest series of round one. The Pistons really fell backwards into this spot and they are the worst team in the playoffs. I think the Bucks are probably the best team in the playoffs. This is going to be ugly.
This will not be a gentleman's sweep, this will be a sweep-sweep and I can see the Bucks covering every time. The Pistons have no business here and Blake Griffin's injury issues make them a non-entity.
https://www.Bovada.lvBucks win 4-0 +180
Graeme: If you've paid attention to the NHL playoffs you'll know there's no such thing as locks. The Tampa Bay Lightning after an incredible season were practically being handed the Stanley Cup. Now they're 2-0 down and hanging by a thread.
Bucks are one of those teams where we know what to expect. The Pistons? Not so much. With the Bucks we know the players are going to step up. The Pistons however you're looking at them and saying hey Griffin has to step up. The bench have to step up. Not just once – but four times.
Really hard to see the Pistons getting even a win honestly. Bucks will be motivated to sweep and get some rest in.
https://www.Bovada.lvBucks win 4-0 +180
Jazz vs Rockets Series Betting Tips:
Vin: This could be the best series of the first round. These are two of the best teams in the league since February and I don't think either team wanted to face the other in this round.
The Jazz defense really creates some problems for what the Rockets like to do. James Harden has had some issues with this team and Rudy Goebert is a defense unto himself. The thing that I am looking forward to is how Chris Paul plays, on both sides of the ball. A couple of years ago he would probably take on Donovan Mitchell one-on-one at the end of the game, but I just don't think he's that guy anymore.
Houston really beat up on Utah last year, but this is another year stronger for Goebert and Mitchell. This Houston team isn't quite as good as last year's either. I think this will be a long series and I could see it coming down to a final game. That said, I can't imagine this Rockets team not getting that meeting with the Warriors in round two. It's going to be tight, but I think the Rockets take it in seven.
https://www.Bovada.lvRockets win 4-3 +350
Graeme: This should be a hell of a series and the Jazz come in on fire. Both these teams are going to be going all out and I'm already blindly betting the over in Game 1.
One big question will be Ricky Rubio and how he has been dealing with his hamstring and quad issues. I think that will end up being an issue that ultimately causes the Jazz the series.
I don't know if the Jazz can stop Harden either and you just get the feeling Harden is going out there to prove something. I think Jazz only can take one. Rockets are too good home and away.
In saying that, Rockets to win 4-1 is just +275 odds so I'm going to go for better odds.
https://www.Bovada.lvRockets win 4-2 +400
Follow @SBTSportBetting