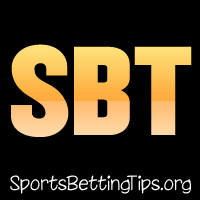 Follow @SBTSportBetting
A night of great NBA action last night, although we struggled with the tips.
We had the Wizards +6.5 and they lost by 11. Really looking back – what can ya do? The Raptors came out HUGE and were setting records with the amount of points they put up. Despite all that, the Wizards still hung in there and we only lost the spread by a couple of scores. Sucks but it happens. Props to the Raps for that big performance.
We disagreed on the Bucks vs Celtics. Vin went with the Bucks and Graeme went with the Celtics and the Celtics also had a huge performance to keep things going. It's going to be interesting to see if the Bucks can get the W at home or not. They need other players to step up other than Giannis.
The Pelicans upset the Blazers and it's possible they'll sweep them now. Absolutely crazy.
Let's get to todays tips it's Wednesday, April 18th.
Pacers vs Cavs Game 2 Betting Tips:
Graeme: I won money on the Celtics game last night due to going with the team performance over the individual performance. I lost money on the Pelicans vs Blazers series by doing the opposite – I backed Lillard to step up.
Lesson learned. Not that I think it's a smart move to bet against LeBron James or anything like that – however until the team is able to step up and show they can support their star player, I've got to continue to to bet against that. Even if it does mean betting against LeBron.
The Cavs might be feeling desperate and that could cause mistakes. I'm sure LeBron starts better than Game 1 but I just enjoyed the Pacers team performance overall, and am going to back Pacers +8.
Jazz vs Thunder Game 2 Betting Tips:
Graeme: Game 1 was an interesting one. George stepped it up big time and was the star although the rest of the team stepped up too. However he's a bit banged up as is Donovan Mitchell although they will both play I am sure.
For me the team performance of the Thunder and their ability to deal with the Jazz defense was big in Game 1 and I like that to continue in Game 2. I'm on Thunder -4.5 today.
Rockets vs Timberwolves Game 2 Betting Tips:
Vin: The Rockets came in to game one with a gameplan of: let James Harden beat us with tough shots. Well, he did. He hit almost all the tough shots and despite not getting great performances from his teammate, he won. The Wolves executed their gameplan and nearly grabbed the uspet despite their best player being Derrick Rose.
That can't happen again, the Derrick Rose being the best player part. If Jimmy Butler had shown up, they would've won that game. I think that he does tonight and this one is once again a nailbiter for the Rockets. In the end, I'll always take the Rockets but with this many points at stake and a solid defenive gameplan for the Wolves, I feel pretty good about the Wolves +10.
Graeme: Props to the Timberwovles for keeping it close in Game 1. However I think that's the best effort we'll see from them. Houston were troubled but still managed to get the win. I think if Minnesota got the win in Game 1 it'd be different – but they put up their best defensive effort and still came up short.
I like a much better performance from the Rockets in Game 2. Rockets -10
Follow @SBTSportBetting