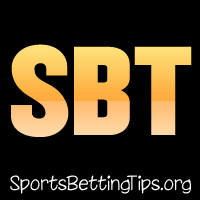 Follow @SBTSportBetting
A 1-1 record last night.
The Warriors proved that they are back last night with a huge win over the Kings. They proved that they are strong without Stephen Curry as Kevin Durant had a 27/10/5 game and Klay Thompson chipped in 25. There was some bad news in this one as well though as Patrick McCaw had to be stretchered off the court. Sad news for a breakout player and hopefully he'll be okay. Terrible to see.
The less said about the Wizards and Hornets game, the better. Washington had a monster 37-23 third quarter and that's all she wrote for that game.
We're into April now and that means the playoffs are right around the corner. With so many teams still jockeying for position, this could be a year of some crazy things in the playoffs. I would not be surprised to see some 6 vs 3 or even 7 vs 2 upsets in the playoffs. There is just so much parity in this league right now outside of the top teams, I think there will be some surprises. We honestly can't wait for the playoffs to get here.
Dallas Mavericks vs. Cleveland Cavaliers Betting Tips:
I love the way that the Cavaliers have been playing since Kevin Love returned. Something about him, LeBron James and the new cast of characters just works. Their defense still leaves a lot to be desired, but they can score with anyone in this league and they can flat out blow out teams that can't keep up.
The Mavericks seem like a team that won't be able to keep up. This team has played well and kept things close while tanking, but don't be fooled by that. If the Cavs want to dominate this game, they will. No one has an answer for LeBron, but the Mavs have even less of a one. This should be a domination, Cavs -11.
Utah Jazz vs. Minnesota Timberwolves Betting Tips:
A lot of people are quiet on the Jazz of late, but this is still a team on a 24-5 run right now and playing the best defense in the NBA. They are trying to climb in the standings right now and the Wolves stand in their way. This team has really struggled without Jimmy Butler and their defense has never excited me. I think the Jazz -1 continue their strong run with a win here.
Golden State Warriors vs. Phoenix Suns Betting Tips:
The boys are back in town, part deux!
This team feels strong right now. They grabbed that win last night and I think they rally together behind McCaw after that gruesome injury. Also, the Suns are terrible. Their best player, Devin Booker is listed as doubtful and TJ Warren is out for this one. That's no NBA stars against a super team. Fair? No. A great place to bet the Warriors -14? Yes.
The Warriors are pretty well locked into the second seed and this game doesn't mean much to them, but with so many injuries and Curry out they'll need to learn how to best play together for what could be a tough playoff run. Think of this one as an audition for what they might do.
Follow @SBTSportBetting