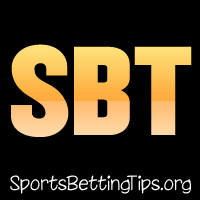 Follow @SBTSportBetting
A good day of action in the NBA yesterday with three close games.
We won with our lone unified pick of the Raptors -4. They covered the spread by one point as they played solid but did some good defense to just keep them ahead.
The Celtics vs Pacers game was a fascinating one. Three lopsided quarters and then the Celtics kept it up in the 4th quarter for a 104-96 win. Vin had the under there and profited.
The Oklahoma City Thunder stepped up to make a series of it as they beat the Blazers 120-108.
Saturday, April 20th has 4 games on the board. Two game 4s and two game 3s. Will be interesting to see how things go today.
76ers vs Nets Game 4 Betting Tips:
Graeme: Without Joel Embiid, the 76ers bonded together and came up with a big victory to go up 2-1 in this series. They'll want to win this one now so they can go back home and theoretically wrap it up.
I think for the 76ers it's all about drive right now. And I think winning here then taking it at home will drive them. If I were them I'd rest Embiid and save him for the next game. The boys will get it done without him.
https://www.Bovada.lv76ers -1.5 if Embiid is out
Vin: The weird thing here is that if Joel Embiid plays, I like the Nets better. If he's out, I like the Sixers better. That's just some of the weird match-up stuff that you see in the NBA that really shows itself in the NBA Playoffs.
I think this is really do or die time for the Brooklyn Nets. This is their only real chance to make a series of this one. I think they do that by pushing the pace and firing a lot of threes. I am feeling less confident about them evening this series, but I do believe it will be a high scoring one.
76ers/Nets Over 231.5
Nuggets vs Spurs Game 4 Betting Tips:
The Spurs lead 2-1 in this series.
The Nuggets have lost 14 games in a row in San Antonio going back to 2012. That's crazy.
I think these two will be trading the wins and that the Nuggets take this one or at least ride it down to the wire. I think they'll win outright but we'll take the points.
https://www.Bovada.lvNuggets +3.5
Vin: I have believed in the Nuggets to win this series all along and I am not going to stop now. The team needed to adjust to the playoffs in game one, they did that and took game two. Now they need to learn about playing on the road. They took the loss in game three and now they know what to expect and I'm thinking things will be better here.
Jamal Murray has to show up here. After his awesome game two, he only *attempted* six shots in game three. That won't fly here and I believe he'll let it fly as the Nugs even the series.
Nuggets +3.5
Bucks vs Pistons Game 3 Betting Tips:
Graeme: I love the Bucks to sweep, but I don't love this point spread. 9 points is a heck of a lot.
Mathematically, I think Pistons +9 is an +EV play by far. But I just can't take it. I could see the Bucks continuing to flex their muscle.
No play.
Vin: Snore. After watching back-to-back NBA games tomorrow I am planning this one for my nap time. That's because the Pistons are the worst team in the NBA Playoffs and I believe the Bucks are the very best. The Pistons might get a little run in the first half, similar to game two, but in the end it will be the Bucks dunking and shooting threes all over them.
Bucks -8
Rockets vs Jazz Game 3 Betting Tips:
Graeme: Rockets are also flexing their muscle.
I think Jazz are able to take one win though. And Game 3 switching to Utah is that one. Rockets will also have a bit of complacency. We see gentlemans sweeps a lot, and they usually occur in Game 3.
https://www.Bovada.lvJazz -2.5
Vin: I've been expecting something better from the Jazz for two games and maybe it's just not coming. I want to say that they'll do better at home and make a series of this one, but James Harden has just owned them. I don't see that changing. Bring on the second round and that Warriors/Rockets series.
Rockets+-2.5
Follow @SBTSportBetting