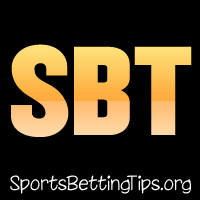 Follow @SBTSportBetting
A great day of NBA action yesterday, and the New Orleans Pelicans become the first team to make it to the next round of the NBA Playoffs.
They sweeped Portland 4-0 and finished it off with an excellent performance at home. The Blazers did fight hard with McCollum putting up 38 points but it wasn't enough and the Pelicans deserve to go into the next round.
The 76ers got a hard fought win over the Heat and they are now 3-1 in that series and head back to Philly to possibly wrap it up.
The Rockets had a surprise loss against the Timberwolves. Minnesota won 121-105. And the Thunder had a decent performance – better than the last game – but that didn't matter as the Jazz won and took a 2-1 lead in the series.
It's Sunday, April 22nd let's get to it with 4 games on the go beginning at 1pm EST:
Celtics vs Bucks Game 4 Betting Tips:
Vin: Milwaukee came out strong at home and made us believe this could be a series. Jabari Parker looked amazing in game three and if that is the Jabari that is going to show up going forward, I feel a heck of a lot better about our Bucks in six pick. Something underrated in this one is that John Henson was out with a back injury and the team played great. Henson is good getting a few blocks, but is a net negative on the other end of the floor. Hopefully the Bucks coaching staff goes with what works going forward.
I have to go with the Bucks -5 here. Considering they won like that on Friday night with Giannis Antetokounmpo only scoring 19 points in 27 minutes shows that there might be another level to this team to hit in game four.
Graeme: What an incredible performance from the Bucks and the question is if the Celtics can readjust after that Game 3 pounding.
This seems like a game for the Bucks – but remember in the regular season when Bucks games seemed easy to predict and they'd blow it? They have an inept coach and I just don't think they have what it takes in this crucial game. They won't know how to handle a Celtics lead. Celtics +5.
Warriors vs Spurs Game 4 Betting Tips:
Vin: I've said all along that I think the Spurs-Warriors series is going five. Do I hedge here or follow my beliefs and go with the Spurs? The death of coach Greg Popovich's wife and his absence from game three confuses that a bit, but I think he'll be back for this one and his presence should lift this team to another level for game four.
They will not go gently into the good night here and I see them raging against the dying of the light today. The Warriors have had motivation issues throughout the season and I could see them surfacing here as the Spurs give them a good punch early. I like the Spurs +7 to make a game of this one.
Graeme: This is a very interesting game. Do the Spurs throw in one last big effort or do they roll over? I think they throw in a big effort but I don't know if it will be enough. But I'm going to take Warriors/Spurs Over 205 as I don't see this being a defense game at all – Warriors are the Warriors and Spurs can't contain them so they gotta try to outshoot them.
Wizards vs Raptors Game Betting Tips:
Vin: The Wizards won game three when Bradley Beal and John Wall combined for 56 points. That is a big number and it'll be interesting to see if they can continue that level of play in game four.
Toronto's coaching staff should make an adjustment here and I like the defense to show up in game four. The heat of the moment of that first home game is over now and the series can get back on track. The Raptors are the top seed in the Eastern Conference for a reason and they should show that here with a road win. Raptors -1.5 is a good play here.
Graeme: Some teams rely on 1 player but the Wizards rely on two – they need Beal and Wall to keep clicking to have any chance. The two did not look good in the games in Toronto especially Game 1 – but they looked damn good in Game 3.
Raptors looked overconfident and I like them to get back on track here. Raptors -1.5 sounds good to me.
Cavaliers vs Pacers Game 4 Betting Tips:
Vin: The Pacers won game three with an awesome fourth quarter performance by Bojan Bogdanovic. That was some awesome basketball and the Cavs are in trouble here.
The last time we thought the Cavs were in trouble, LeBron James went out and dominated. I see that happening once again here. LeBron "only" had 28 points in game three in 42 minutes. I see both of those numbers going up in this one and the Cavs grabbing a win here. Bogdanovic isn't going to take over again. I don't want to take the Cavs line though as I just don't trust that defense.
My favorite play for this one might be LeBron James over 31.5 points. He will go off and carry his team in this one. Whether they win or not is another question.
Graeme: I've really been disappointed with the Cavs in the post season. It's ridiculous how much LeBron has to do. He said he didn't want to throw his team under the bus but man maybe he bloody well should. They have been extremely disappointing.
The Pacers are a very solid team and we saw Bojan Bogdanovic step up in the last game big time. I agree with Vin on this one – LeBron over 31.5 seems good regardless of the result.
Follow @SBTSportBetting