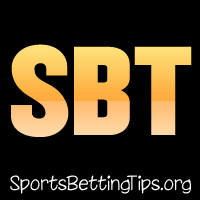 Follow @SBTSportBetting
It was a day of great NBA action yesterday with 4 pretty damn solid games.
The Bucks got a tight win to make it 2-2 and that was a huge win for them. Now can they carry that momentum as the two go back to Boston?
The Spurs got a big 103-90 win over the Warriors and we were both celebrating that one big as we have a bet on Warriors 4-1 at +200 odds. So now please wrap that one up Warriors.
The Raptors were disappointing as Washington tie it up 2-2 and now the pressure is on in Toronto. What the hell was that 3rd quarter performance?? We had to sweat LeBron James as we had over 31.5 points but he managed to beat that by 0.5. Holy was that a close one but nice to get the win.
Two games today:
Rockets vs Timberwolves Game 4 Betting Tips:
Vin: The Rockets really exploded on offense in game three. They shot 50% from the field and 55.6% from three in this one. Jimmy Butler had a good run with 28 points and Karl-Anthony Towns had his best game of the series with 18 points and 16 rebounds. We've seen throughout these playoffs that lower seeds play better in their first home game and that is exactly what happened here.
In the end, I think this is going to be a gentleman's sweep though. The Rockets were the best team throughout the regular season and I expect them to make the proper adjustments here. The Wolves defense had a good game, but the Rockets should be able to figure it out. Minnesota's defense was not great during the regular season and the Rockets should get back to exploiting it here. Taking Houston -5.5 tonight.
Graeme: Good for the Timberwolves – they picked up their little win to gain some self respect as they beat the Rockets 121-105.
That's not going to happen again.
The Rockets just looked relaxed out there and in control. That was complacency and I don't think we'll see that from them again.
I see a strong bounce back game. However that complacency is good to note for future rounds. Rockets -5.5 is the play.
Thunder vs Jazz Game 4 Betting Tips:
Vin: The Jazz have really taken control of this series over the last two games. They did it in game three with Ricky Rubio of all people outplaying Paul George and Russell Westbrook. They've really done a number on those guys on defense and they really need to get going if they are going to make a series of this.
I think they will. Game two was an outstanding defensive performance while game three saw them ride outstanding games from Joe Ingles and Rubio against the rough games of Westbrook and George. I just don't see all that happening again. Westbrook seemed personally offended by Rubio's great game and is looking to bounceback in a big way here. If Playoff Paul George can re-emerge, this could be a big win for the Thunder.
Utah is for real though and I just don't feel comfortable taking the Thunder to win this one. I do, however, think the offense wakes up for this one. My play is the Thunder over 102 points. Westbrook and George will need to wake up and score at least that much to make a game of this one.
Graeme: Honestly I look at this one and I see it similar to the Celtics/Bucks series. I think Jazz might pick up another W here but it'll be a very close won. Ricky Rubio doesn't perform like that every night. I'm taking Thunder +5.
Follow @SBTSportBetting